Koman Lake
Koman Fierza ferry on the Fjords of Albania, yes, that sounds weird as there are no fjords in Albania like there are in Norway. However, Koman Lake looks like a fjord made by the human hand. Moreover, when you think it like that, it might be really handmade. Koman is an artificial lake located in Northern Albania, created by the dam of Koman and Fierze. Most important the lake offers spectacular scenery that you can enjoy only if you take the ferry to cross on the other side. Many people consider this ferry ride as one of the prettiest and most beautiful in Europe. In this article, you will find information on the Koman Fierza ferry.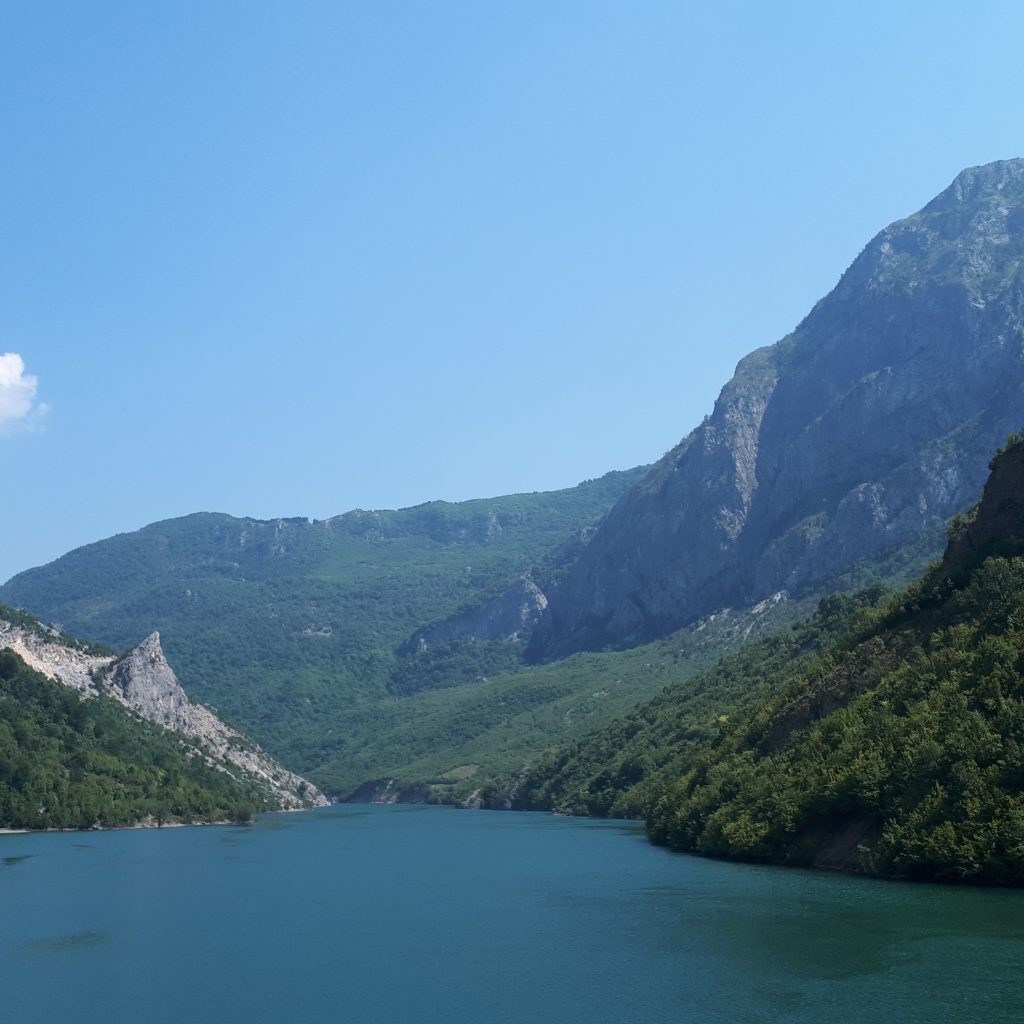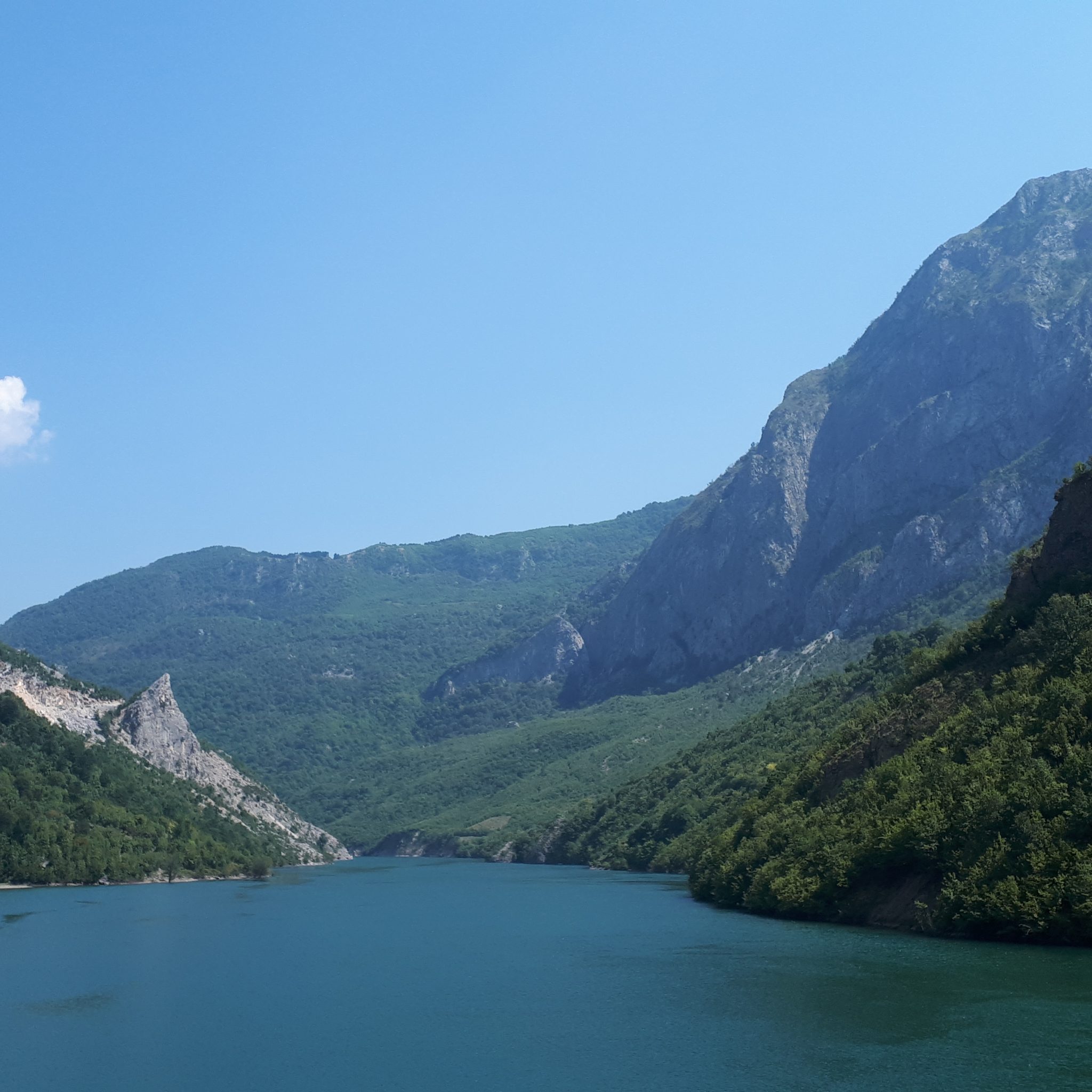 Koman offers breathtaking and gorgeous views of gorges, hills, landscapes that you can only see in this part of Albania or Europe.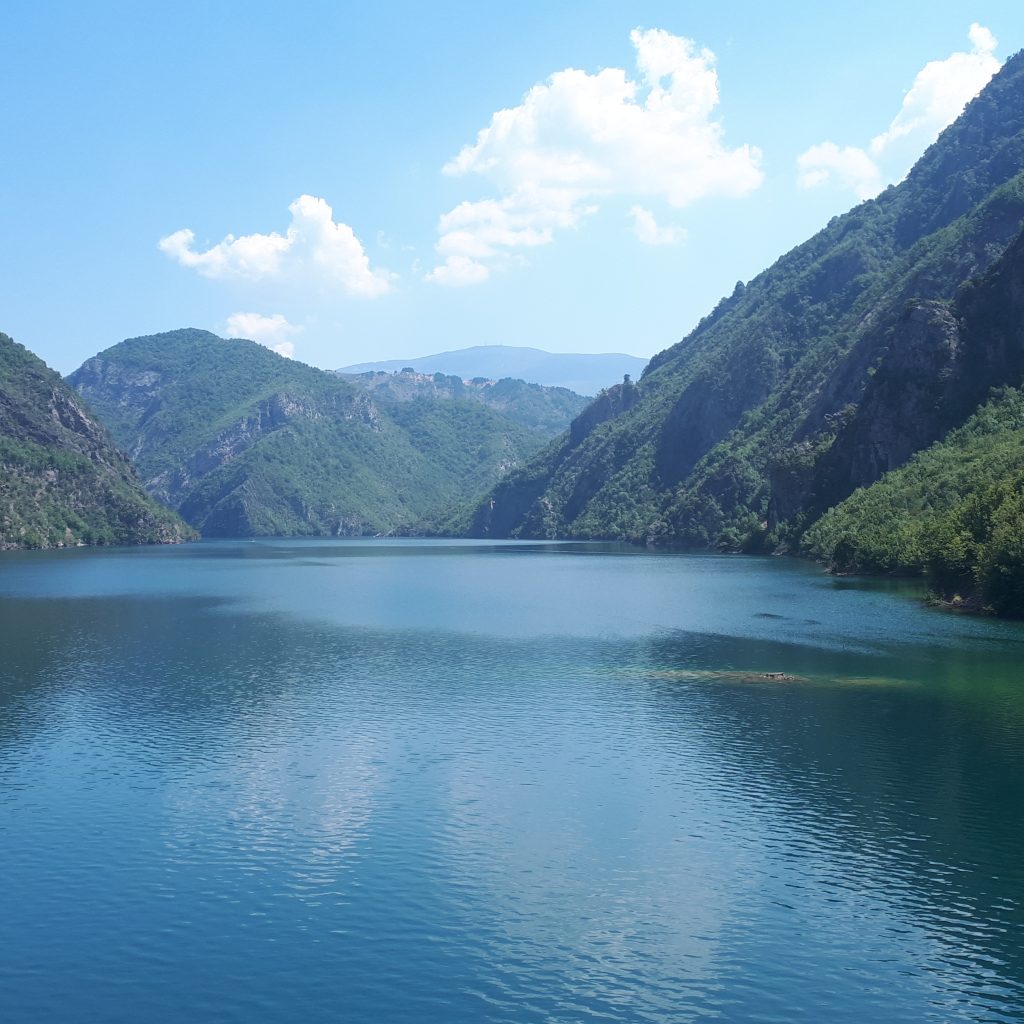 How to get from Koman to Fierza by ferry.
There are three companies operating in Koman Fierza ferry
Berisha ferry.
This ferry leaves from Koman at 09:00 am and arrives in Fierza at 13:00 pm.
From Fierza it leaves at 13:00 pm and arrives in Koman at 15:30 pm.
Cost: 7 Euro per person
Duration: 2h and 30 minutes
What is allowed on the ferry
Minibus
Campers
Bicycles
Motorcycles
🚫 No supper heavy vehicles.
Dragobia ferry
This ferry leaves from Fierza at 06:00 am and arrives in Koman at 08:45 am.
From Koman, it leaves at 09:00 am and arrives in Fierza at 12:00 pm.
What is allowed on this ferry
Foot passengers
Motorcycles
Bikes
Moreover, here is a list of the prices
Passenger: 6 €
Bicycles: 10 €
Motorcycle: 20 €
Cars: 29 €
If you pay online with PayPal you can get a 20% discount on passenger and vehicles.
Here is a link where you can book these two ferries: https://komanilakeferry.com/en/timetables-and-prices/
Alpin Ferry (Trageti Alpin)
This ferry starts to operate on 15 May.
The ferry leaves from Fierze at 09:00 and arrives in Koman at 11:00.
From Koman, the ferry leaves at 12:00 and arrives in Fierze at 14:00
Also, what is allowed on the ferry
Bicycle for 8 €
Motorbike for 25 €
Car for 25 €
Jeep for 29 €
Big trailer (camping) for 54 €
Big trailer (camping) for 77 €
Bus for 65 €
Minibus for 50 €
Pick-up truck for 33 €
Van for 33 €
Foot passengers for 8 € (economy class)
Here is a link to book the Alpin Ferry: https://www.alpin.al/
And if you need a place to stay you can book through us here https://sondortravel.com/homes/. It might be difficult to find accommodation in these areas so we are here to help you!
If you consider traveling from the other side it means Kosovo, then you will need a bus or van to come to Bajram Curri. And from Bajram Curri you will take a taxi – van to go to the ferry port. It will cost you about 4 €.