Covid-19 Albania what to know before you go.
Albania's borders are open without any restrictions, however in the case of COVID19 you cannot travel, we can help you reschedule your trip for free. As the world is fighting against the invisible enemy COVID19, we have some bright news for you from Albania.
The number of people recovered from COVID-19 Albania as for today 17/04/2021 is 582
In the last 24 hours are vaccinated 10,329 people, and from the beginning of the vaccination process are used in total 304,498 vaccines.
To be vaccinated next are people who work in the hospitality and and tourism industries, which means the summer seems brighter for everyone.
The Albanian prime minister has announced that:
We got 1 million Vaccines from China/Russia/Pfizer/Astra Zeneca, others are about to arrive.
There are being 10000-25000 vaccinations per day and the whole state is mobilized to bring an end to the COVID-19 ALBANIA.
By the end of the may we hope that 1 million people will be vaccinated.
And by the beginning of the summer, we hope that the tourism will go back to the good old days.
No vaccination passport will be needed to enter Albania.
Albania will probably reach the full immunization of the population by end of June.
As the vaccination proceeds the number of infected people has decreased from around 1000 cases per day to around 250 per day and the number of lost lives also has decreased.
The doors of the country remain open, everyone who works at an office has slowly started to go back to their workplace following some rules.
The curfew has been extended from 06:00-20:00 to 06:00-22:00 and the bars and restaurants, and supermarkets are all open.
Sondor Travel SHPK understands that the COVID19 pandemic has changed the travel industry. This means it will offer help to all the individuals and ensure safe touring with us.
We all know the healing power of nature and the outdoors –. And we all know that engaging in our favorite recreation activity – boating, hiking, climbing, motorcycling, camping, fishing, biking, or whatever – does wonders for our health and well-being. However, we have to be smart about getting outside in this public health emergency.
We offer outdoor tours which are great for the ones who want to travel during a pandemic.
---
---
Tourism has received a massive hit and now even though the government has approved certain measures and financial incentives for small businesses, they are not considered enough since there is a high probability of massive layoffs and cuts carried out by the bigger Albanian Tour Operators.
---
We are monitoring the situation with COVID-19 with hopes that this will be ending very soon without devastating consequences on people. Besides our hopes, we are aware of the fear that people at this moment have about their health and this seems to numb their perspective about the future and also about traveling.
Our number one priority is all the customers that believed in us all these years and all the new ones for whom we will do the best to give them the security they need to know before choosing our country to explore.
We know how many efforts have been required you to plan a trip and we respect all your efforts and investment. This is the reason that we are committed to running all our tours and trips, as conditions and authorities will permit
As all seems crippled up we understand how chaotic it may seem in this moment to think about traveling but you are not alone. We are here to say thank you for choosing one of our trips and we invite you to rethink cancellation and postpone the trips that you planned to enjoy. Said so we want you to know that this is a personal choice and we will respect you either way. We are ready to help any of our guests to transfer their full deposit to a future trip.
As we continue to monitor the situation, we will update this notice as needed. As always, please feel free to contact us with your questions and concerns.
---
Corona virus and Traveling
2020 has started on the wrong foot for many countries. We know that the outbreak of the coronavirus is affecting the economy of many states. And many people around the world are wondering if they need to cancel their travel plans. We see news every day when we open the TV, the social media accounts and the newspapers and things are appearing to be chaotic? But is it really chaotic? If you are experiencing anxiety during this time, we suggest you put yourself first and do some research. Find out what are the latest developments of this virus, where has COVID-19 spread, and what you should avoid. Buy the necessary things to keep yourself protected and do not cancel your travel.
What is Coronavirus?
Coronaviruses are a large family of viruses that may cause illness in humans or animals. Moreover, COVID-19 in humans reacts as a respiratory illness that spreads from one person to another. Even though the cases that are reported are high, what you should know is that many people have recovered from this illness.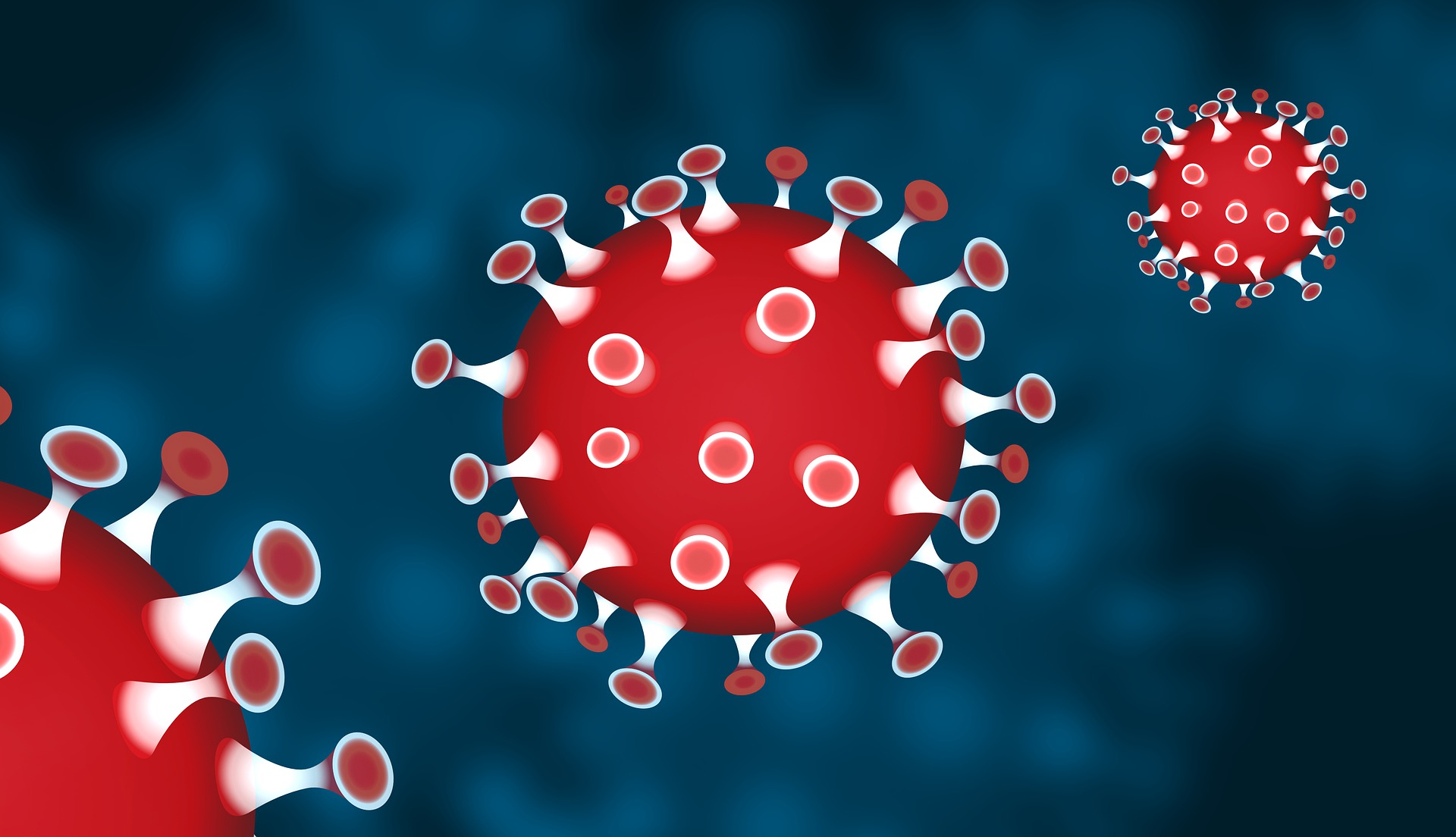 What are the symptoms of COVID-19?
The most usual symptoms of coronavirus are fever, dry cough, and fatigue. These symptoms start mild and develop gradually. As per the WHO the disease is mild in most cases. But in many cases, it might develop severe pneumonia and difficulty breathing.
Read more about the symptoms of coronavirus here.
Can you travel to Albania due to the risk of the COVID-19?
In Albania everything remains open.
Flights returned to Albania on June 15, 2020. As for December 22, the Albanian Government suspended all flights to and from Britain until further notice. We recommend that you contact the airline prior to booking. The ministry of health and social protection recommends everyone who has one of the symptoms to self-isolate and call 127 to receive appropriate guidance on how to act based on their health status.
The Ministry of Health has announced new movement restrictions. A daily curfew from 6.00 am to 8.00 pm. Bars, restaurants, fast foods, and other similar activities are prohibited from operating between 8.00 pm and 6.00 am. However, the delivery services are open. Public movement is restricted except for work reasons, healthcare, or urgent needs. The e-Albania portal must be used for special permission to move during this time.
Ministry of Health suspended all direct air traffic to and from Great Britain until further notice and a mandatory quarantine of 14-day quarantine for all travelers who enter Albania by air, land or sea will be implemented.
The Albanian government announced (newest on top):
Starting October 15, 2020:
— Wearing a mask in public areas, indoors and outdoors, for any individual 11 years old and above is mandatory.
— Non-compliance with this rule may result in a fine of up to 3,000 ALL.
Starting June 1, 2020:
— Preschools and kindergartens reopened.
— All cultural events and other large public gatherings in Albania are canceled indefinitely.
— Professional sporting events have resumed, with no spectators allowed to attend.
— Malls and shops are open with strict social distancing guidelines in place.
— Hairdressers and dentists are open with strict social distancing guidelines in place.
— Restaurants and cafes are open.
— All indoor activity centers reopened.
— Beaches are open.
— Outdoor exercise is permitted.
— Libraries and museums are open.
— Public transportation has resumed.
— All maritime and air borders have reopened.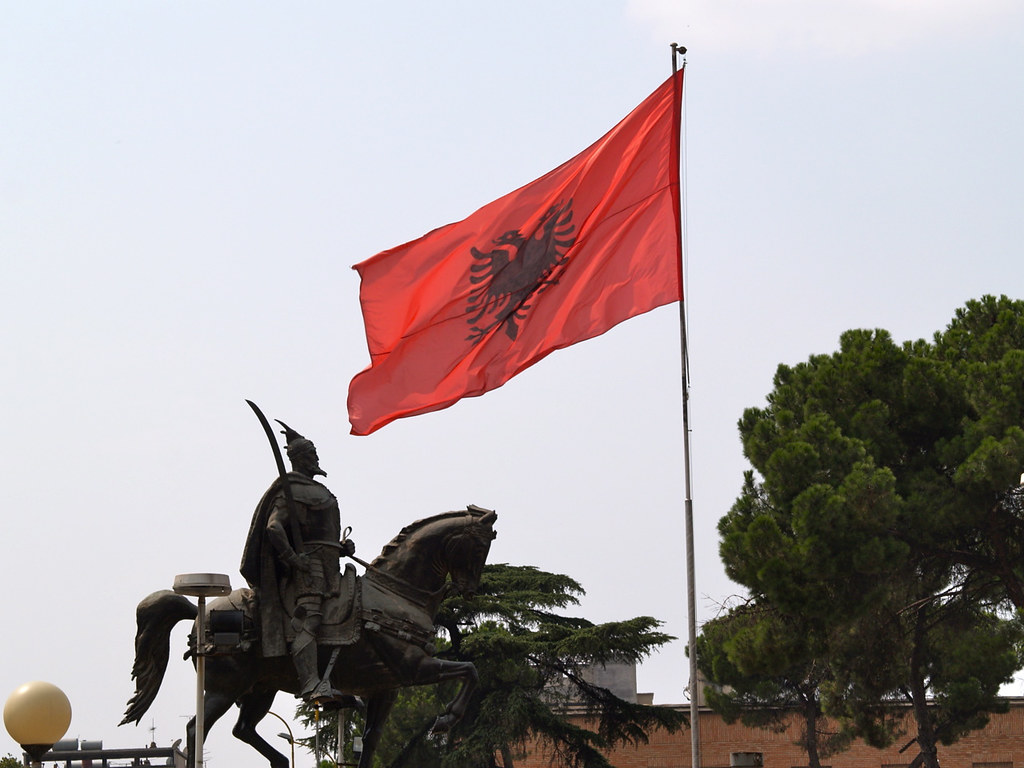 Should you avoid or cancel your traveling plans?
You should choose outdoor traveling instead of indoor.
How does coronavirus spread?
The coronavirus spreads from person to person through respiratory droplets when someone who has the virus coughs or exhales. However, it can also spread by contaminated surfaces, so make sure you have with you water to drink every 15 minutes a sip and disinfectants, so every time you touch a surface in a public place you can use. And make sure, when you are in crowded places to wear a mask that filtrates the air.
Things you can do to travel.
Before you travel
Find travel advice for your destination.
Check out the policies of travel agencies, flights, hotels and make sure that they will consider your options regarding the changes that might happen because of the COVID-19
Speak with your doctor, make an overall examination and see how your immune system is.
While you are traveling
While traveling make sure you avoid farms, animal markets, and slaughterhouses, also seafood and fish markets.
Avoid contacts with animals like pigs, chickens, ducks, and wild birds.
Avoid touching your eyes, nose, and mouth until you have washed or disinfected your hands.
Wash your hands before and after going to the toilet for about 30 seconds.
Avoid contact with others even when they just have normal flu, it will weaken your immune system. (avoid hugging, touching, kissing, etc)
Check repeatedly your health. If you develop symptoms such as fever, sore throat, tiredness, or shortness of breath, see a doctor immediately.
Wear a mask.
Can humans get the new coronavirus from pets?
There is no possibility you get infected from cats or dogs. So the answer is NO.
Where to find information about Coronavirus developments
No matter where you are from, the smart thing for travelers to do is to consult the internet about the destination they are interested in. A traveler should check for advice and cancellation policy for each flight, hotel or tour operator. Consult yourself with the CDC website which updated their platform regularly to keep you to date with the latest news on health-related traveling. However, you can check the newspapers too, they most of the time have accurate information. Also, the CDC and WHO have the correct information, but you can also check the coronavirus app which shows the affected areas, the number of affected people and the number of people who are treated from this disease.
To end this article we suggest you keep washing your hands regularly, take some alcohol-based disinfectants, and do not touch your face, nose, mouth with dirty hands, or when touching something that is public. Better safe than sorry.
Private Labs:
You can do a test privately by going to a private lab. You do not need to have symptoms or a doctor's recommendation to get tested.
The Ministry of Health and Social Protection has private labs licensed to test for covid.
American Laboratory Network  (Tel: +355 4 222 5640)
Intermedica (Tel: +355 4 220 0600)
The cost of the PCR-test is 8,500 ALL or around 85USD, and the serology test is around 4,000 ALL or 40 USD.