Kosovo famous landmarks
Kosovo is the newest born country in Europe. It is a beautiful country with great landscapes. And has recently been declared a state. Moreover, it has a lot to offer from ancient to modern intertwined. Since Kosovo is a small country with no sea it is difficult to find on your own what to do.
However, we are here to help you, we have collected Kosovo's famous landmarks and things to do in Kosovo and we have made a list.
The museum of Kosovo
The Kosovo Museum is a nice place with modern and old things. It has an exhibition with guns from the war. Moreover, in the museum you can find documents from the declaration of independence. Also, there is a department of archeology, ethnography and natural science. If you need to understand the culture of Kosovo visit this museum.
Location: Prishtina
Mother Teresa Cathedral
This cathedral is a nice roman catholic church to honor Mother Teresa. It is a unique place that is worth a visit if you are in Kosovo. Moreover, it has a nice interior, glass windows stained with iconostasis and each of them tells a story. You should climb the tower for spectacular views. In a Muslim country, this is the largest church.
Location: Prishtina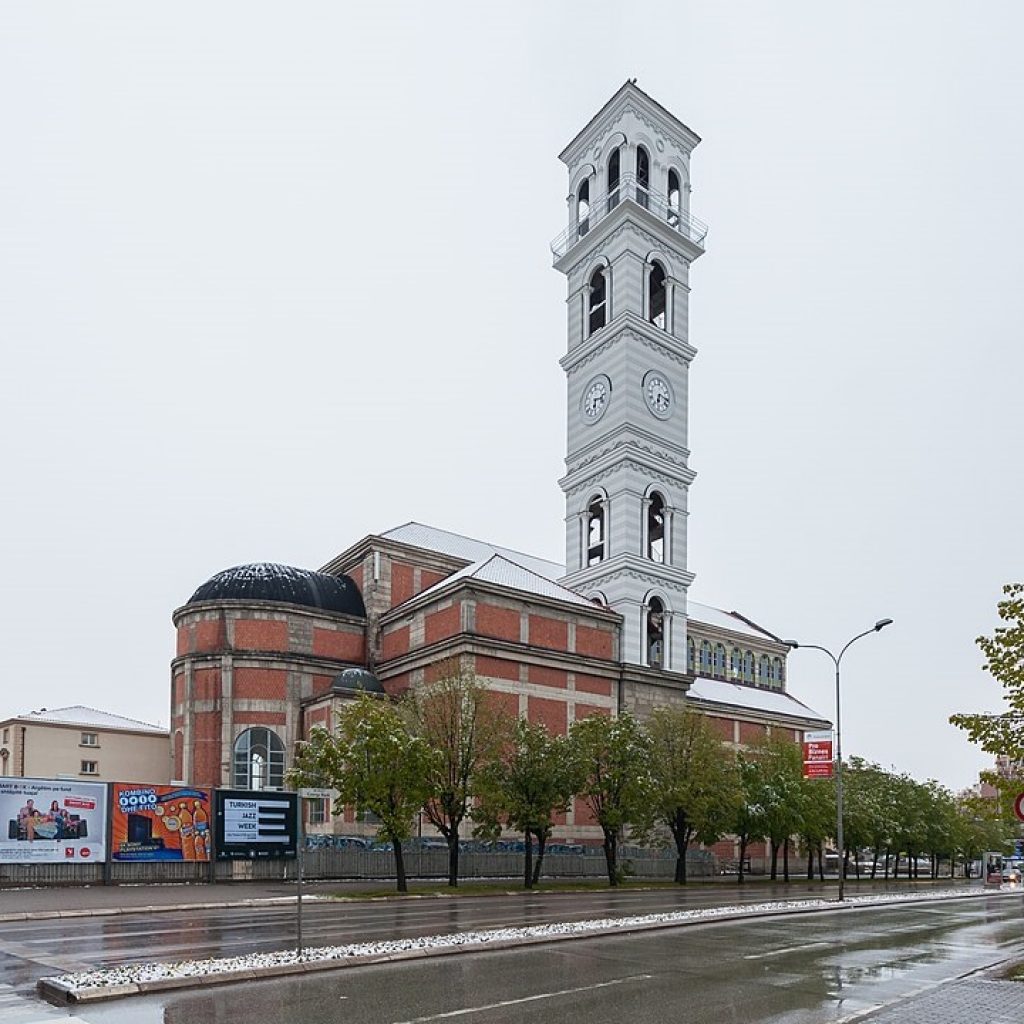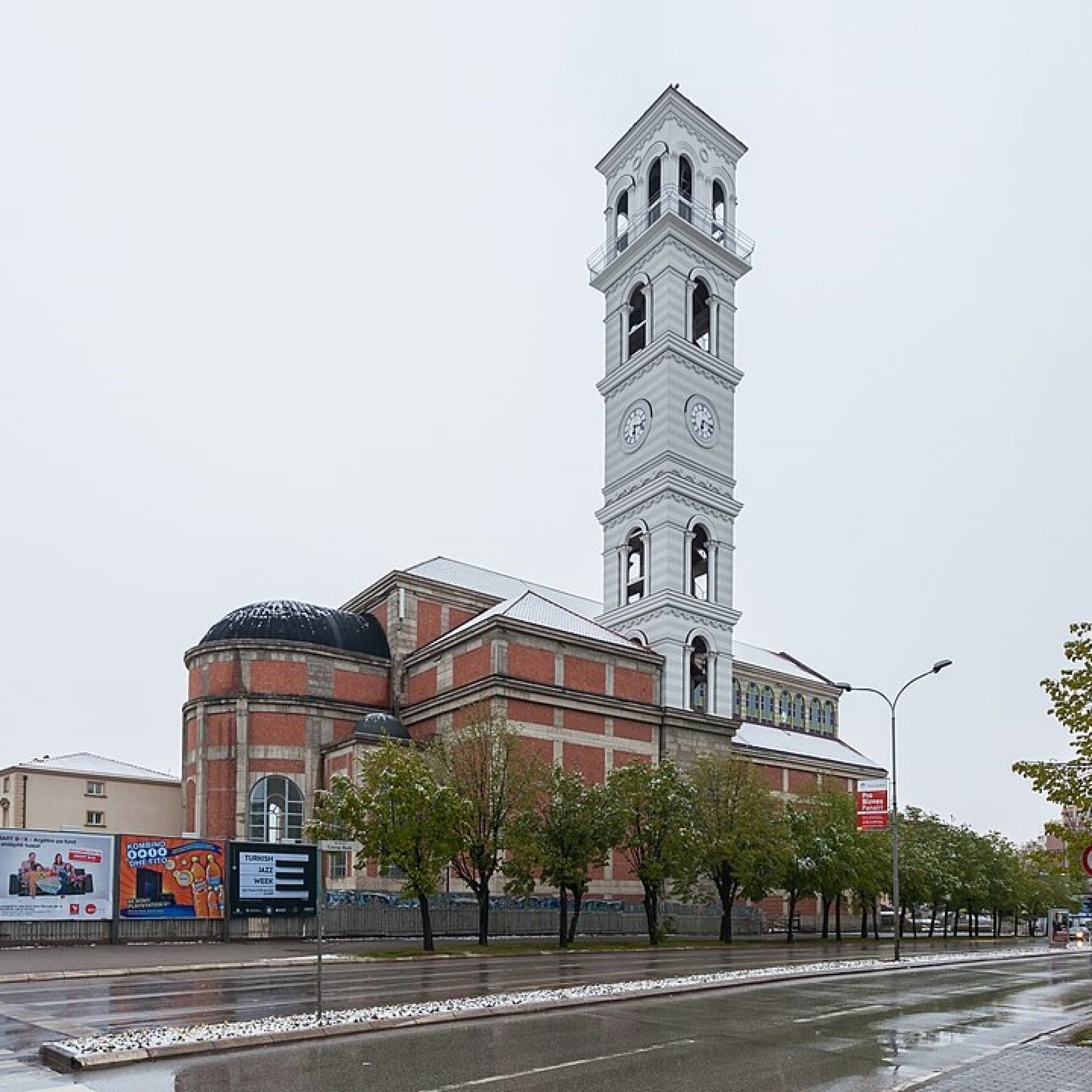 National Art Gallery
An important landmark of Kosovo is the National Gallery. There you can find a nice collection of modern art that is worth to see. It is close to the city center. Moreover, it shows the culture of Kosovo through the diversity of art.
Location: Prishtina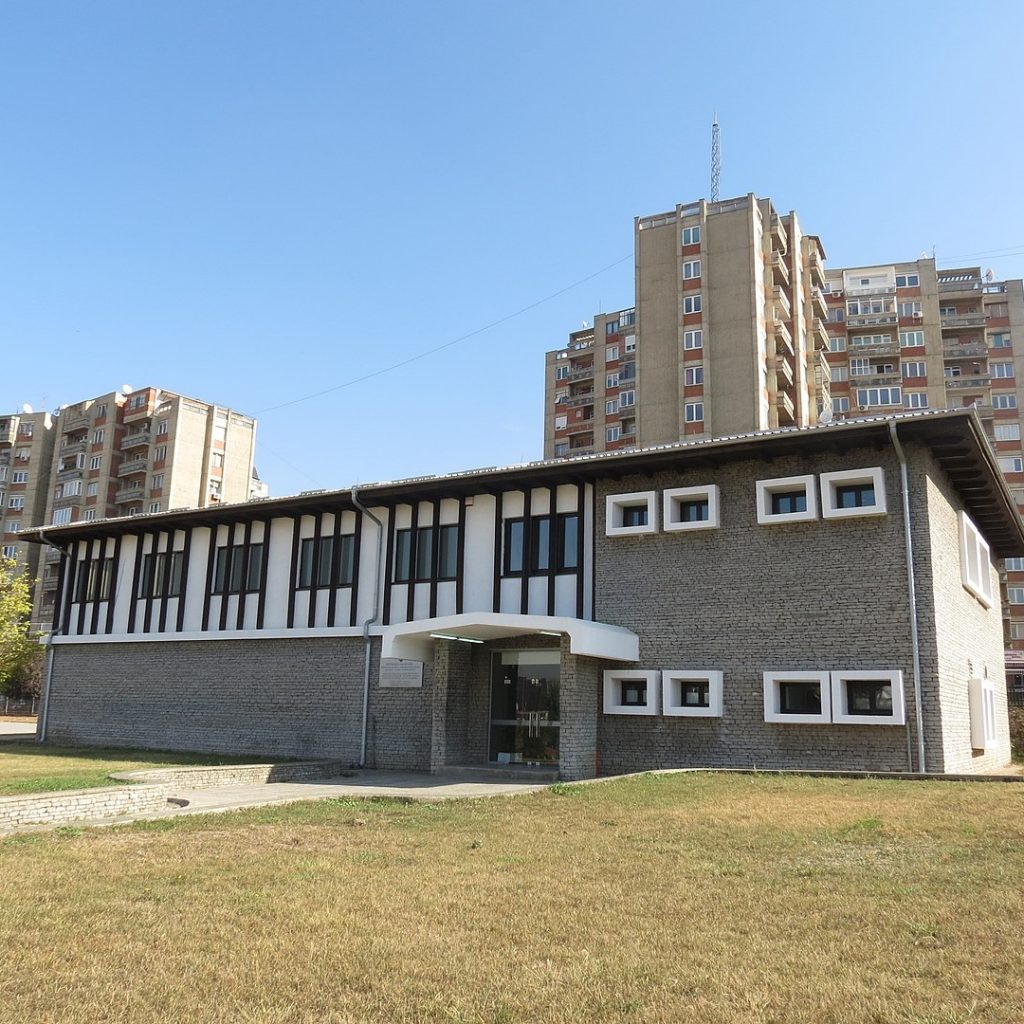 Kosovo's Newborn Monument
The newborn monument is a very important and famous landmark in Kosovo. It is a symbol of pride, unveiled when the country declared independence. A beautiful and interesting monument that shows the spirit of Kosovo. It symbolizes the changing of the times, the newest born country. A real attraction that gives you a good feeling, the vibe of the city is presented through it. People paint it differently almost every year to celebrate this way another year of freedom.
Location: Prishtina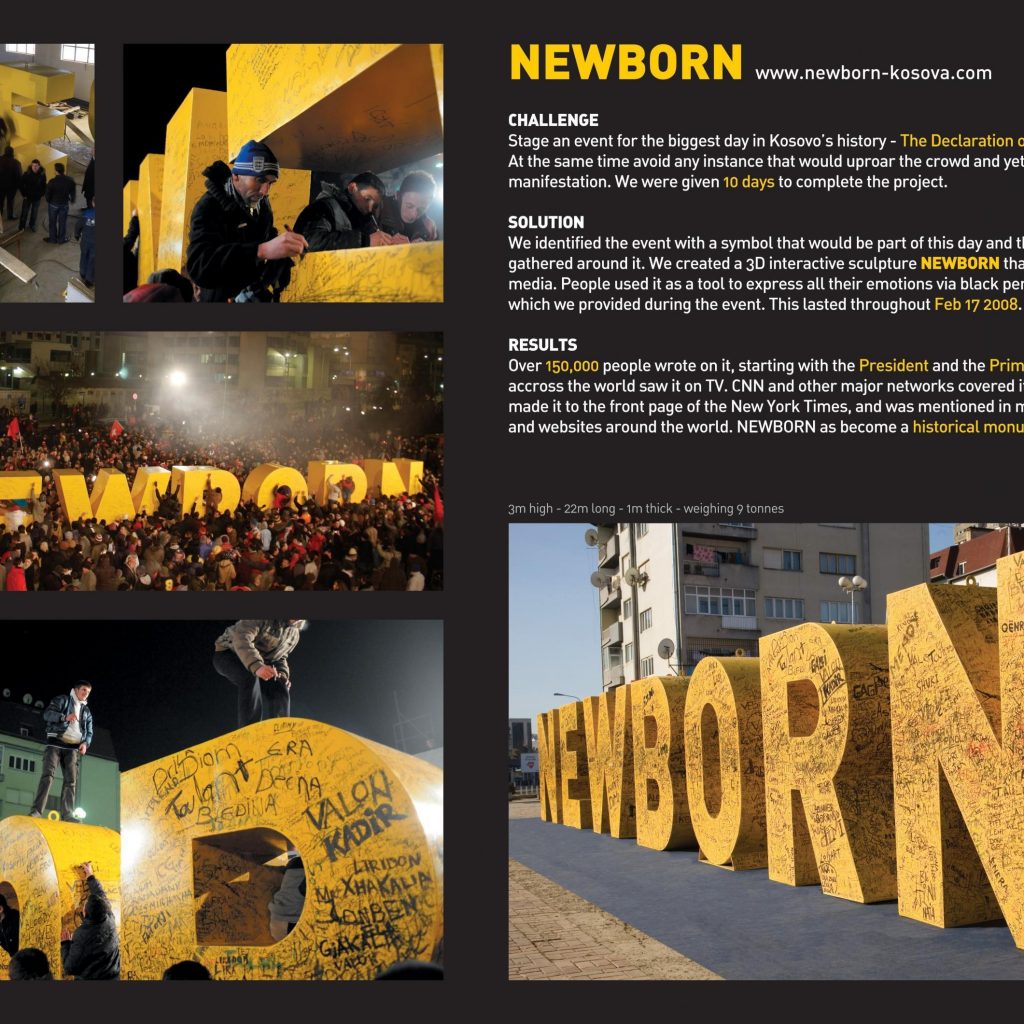 Bear Sanctuary Prishtina
Looking for things to do in Kosovo? Well, we recommend you visit the Bear Sanctuary. It is an amazing place where you can see actual bears doing bear things. And the bears are rescued from places where they keep the bears in cages to entertain humans. The bears are in the forest and they are not aggressive because they are familiar with human contact. It is a must-see in Prishtina. The place is peaceful with fresh air and everything there is perfect.
Location: Prishtina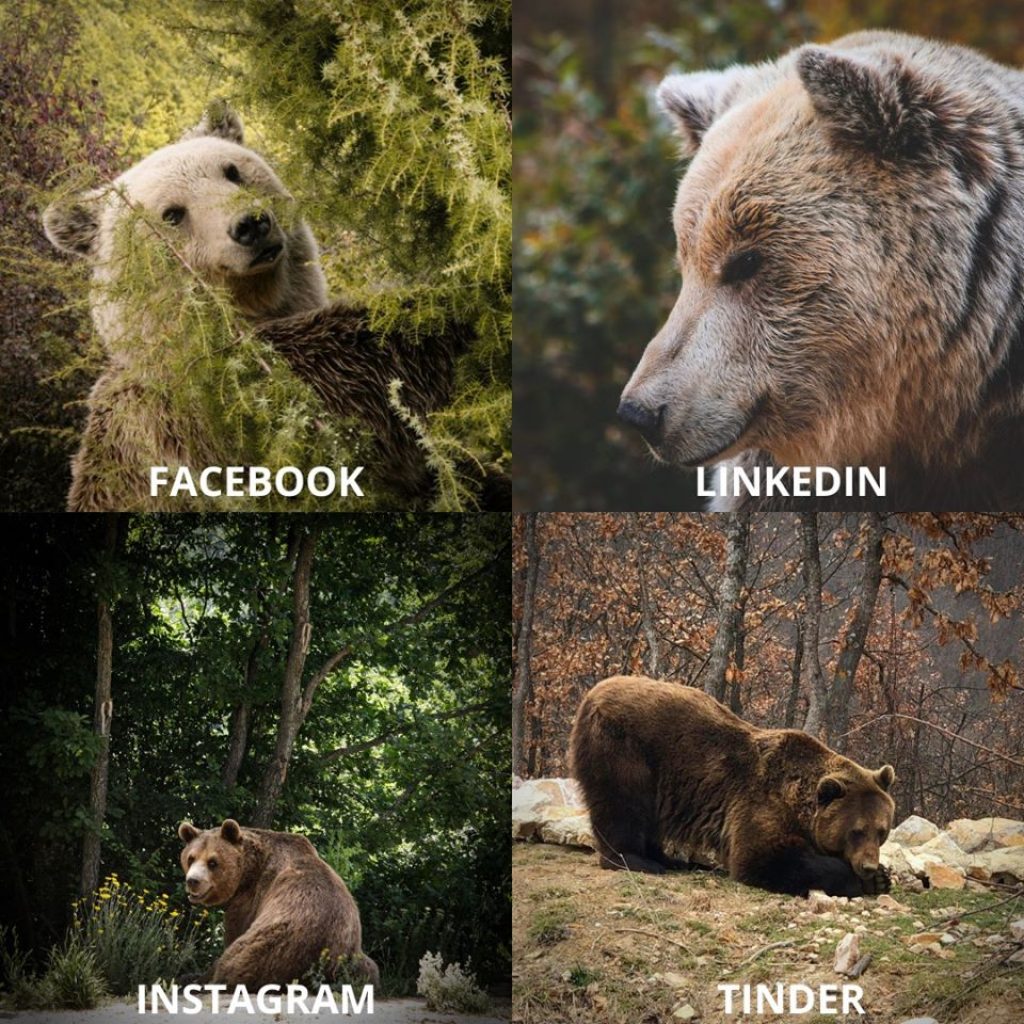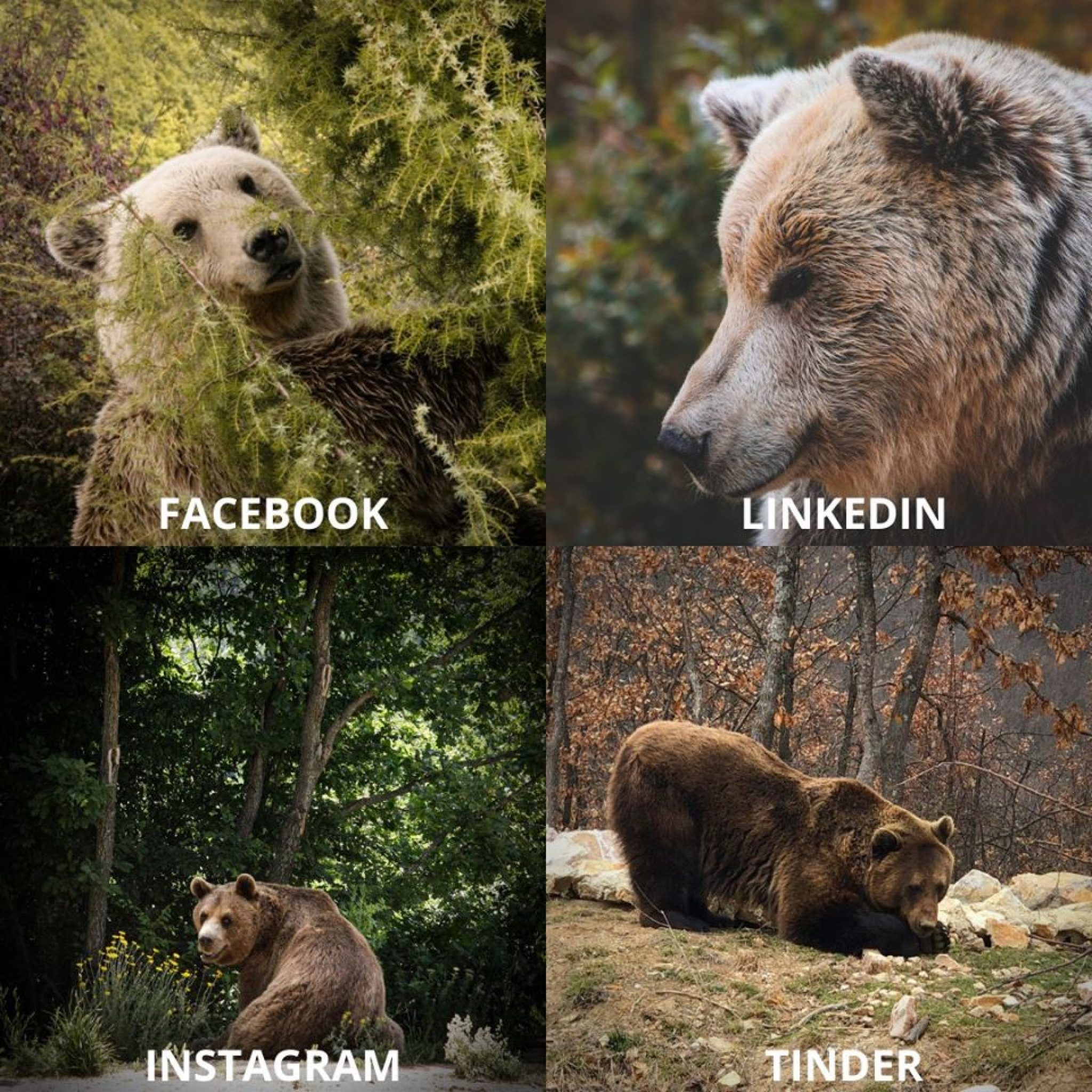 If you are in Albania and need a tour in the bear sanctuary follow this link:
League of Prizren
The League of Prizren is an important, and famous landmark and an opportunity to learn more about the history of Albania and Kosovo. The league was destroyed after the war. And rebuilt again in 1999. It is a political organization founded in 1878. Here is where the Albanian leaders would do their meetings. Nowadays it is a museum with traditional costumes, paintings, sculptures, and historical documents.
Location: Prizren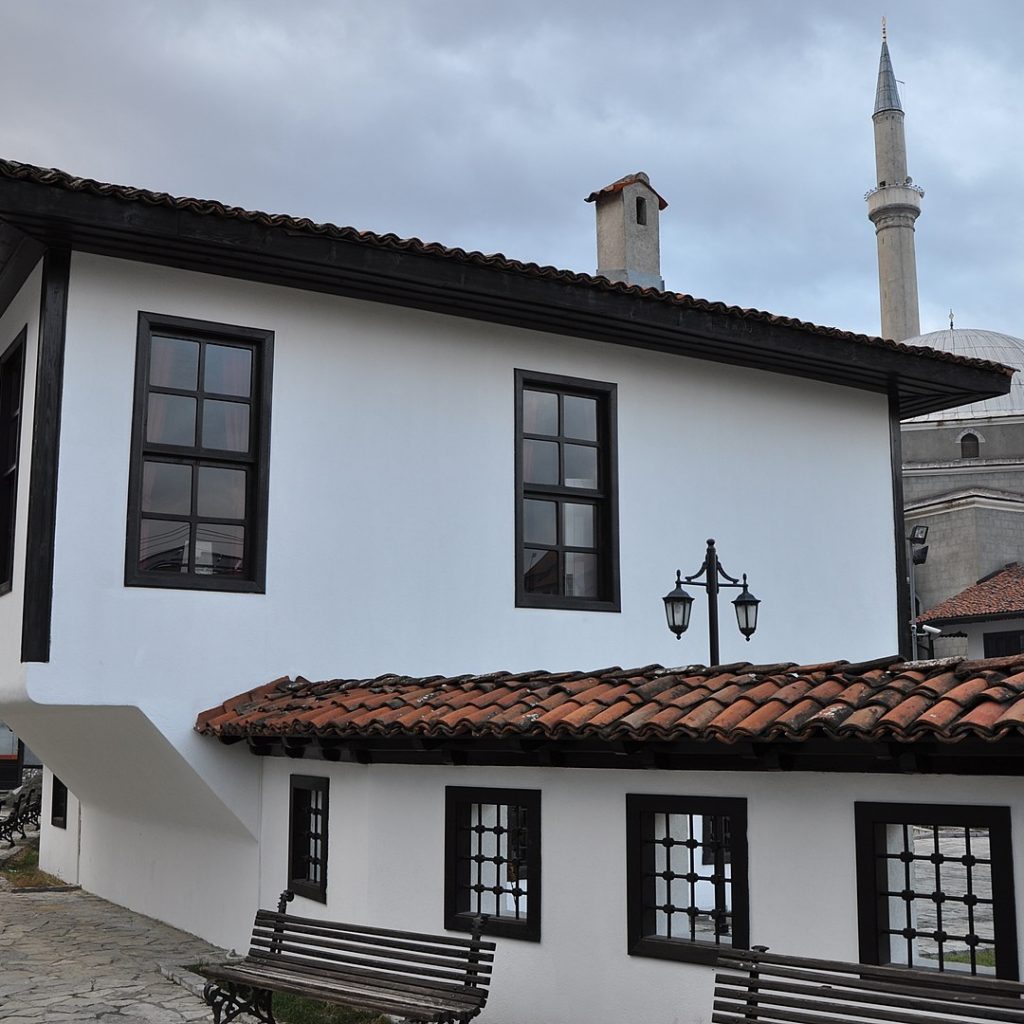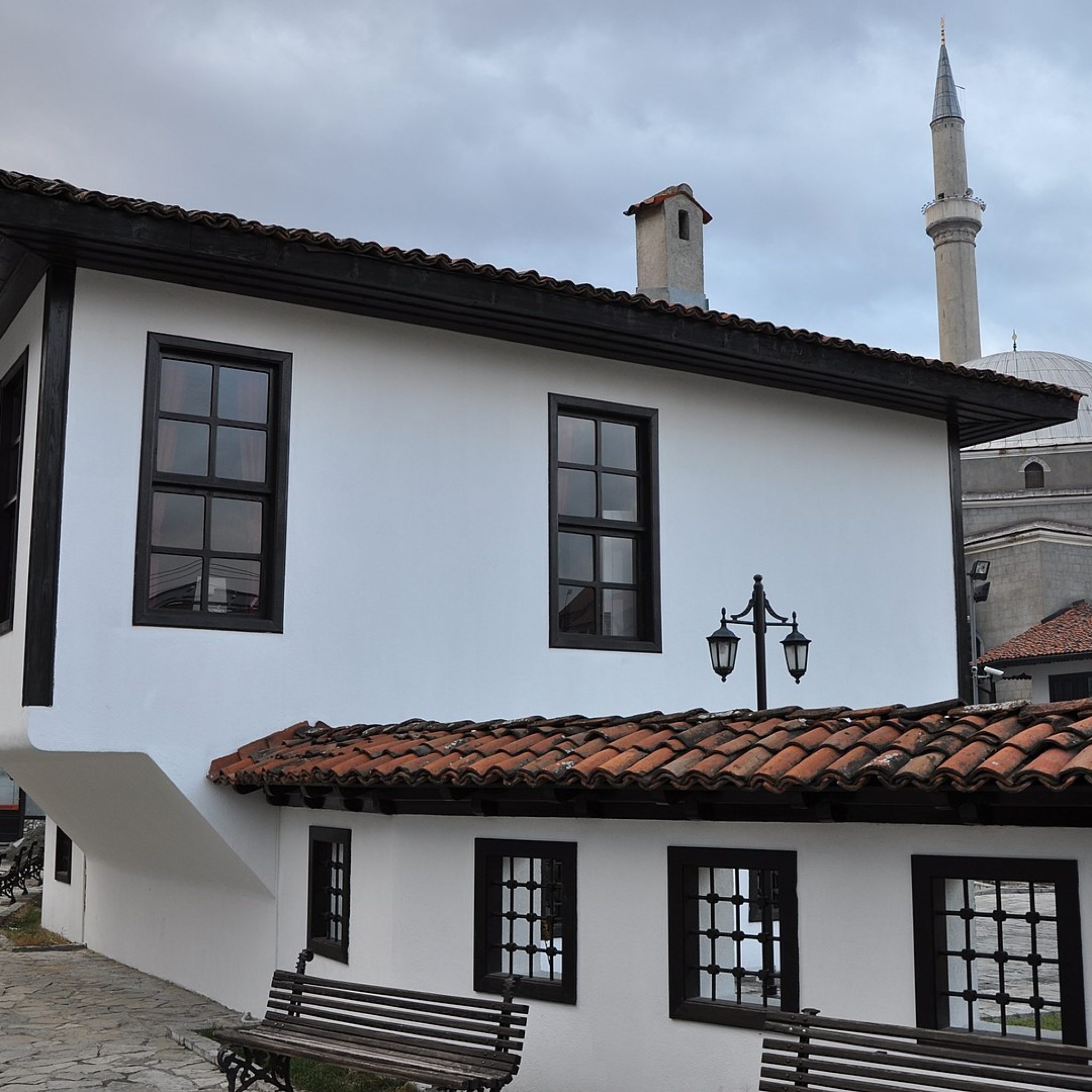 Sharr Mountain
Looking for things to do in Kosovo? Have you considered hiking? We suggest you hike the Sharr Mountain which has a super beautiful national park. It is a gorgeous mountain range which in ancient greek they would cal it Scardos Oros which means extraordinary beauties, and diversity.
Location: Prizren
Vioski Decani Monastery
This Monastery is one of the most beautiful ones in Kosovo. Moreover, it belongs to the Serb community. It's in the southern region of Kosovo. They build it first in 1327 AD. Also, the architecture is medieval Serbian. The iconography is priceless and very pretty. The ceiling and the floor are covered in iconography and frescoes with biblical scenes.
Location: Decan Kosovo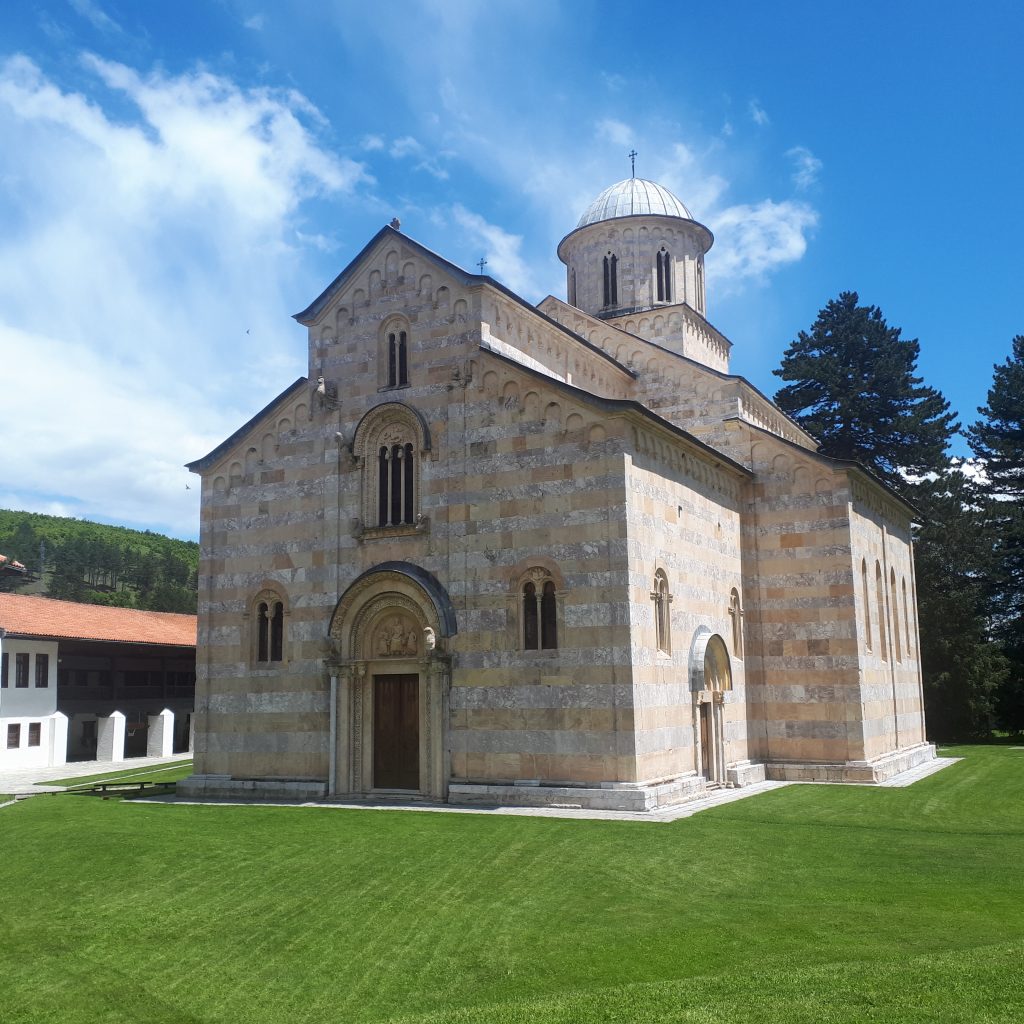 Gracanica Monastery
Gracanica Monastery is one of the most important & famous landmarks of Kosovo. It is a world heritage site. Moreover, it is beautifully preserved for 7 centuries. However, it's been destroyed and rebuild. The first construction was in a 13th-century basilica. The frescoes and icons are very beautiful. A spectacular landmark, just a few kilometers from Prishtina. You will find peace and serenity around this place. It's a nice example of Orthodox and Christian architecture.
Location: Few km from Prishtina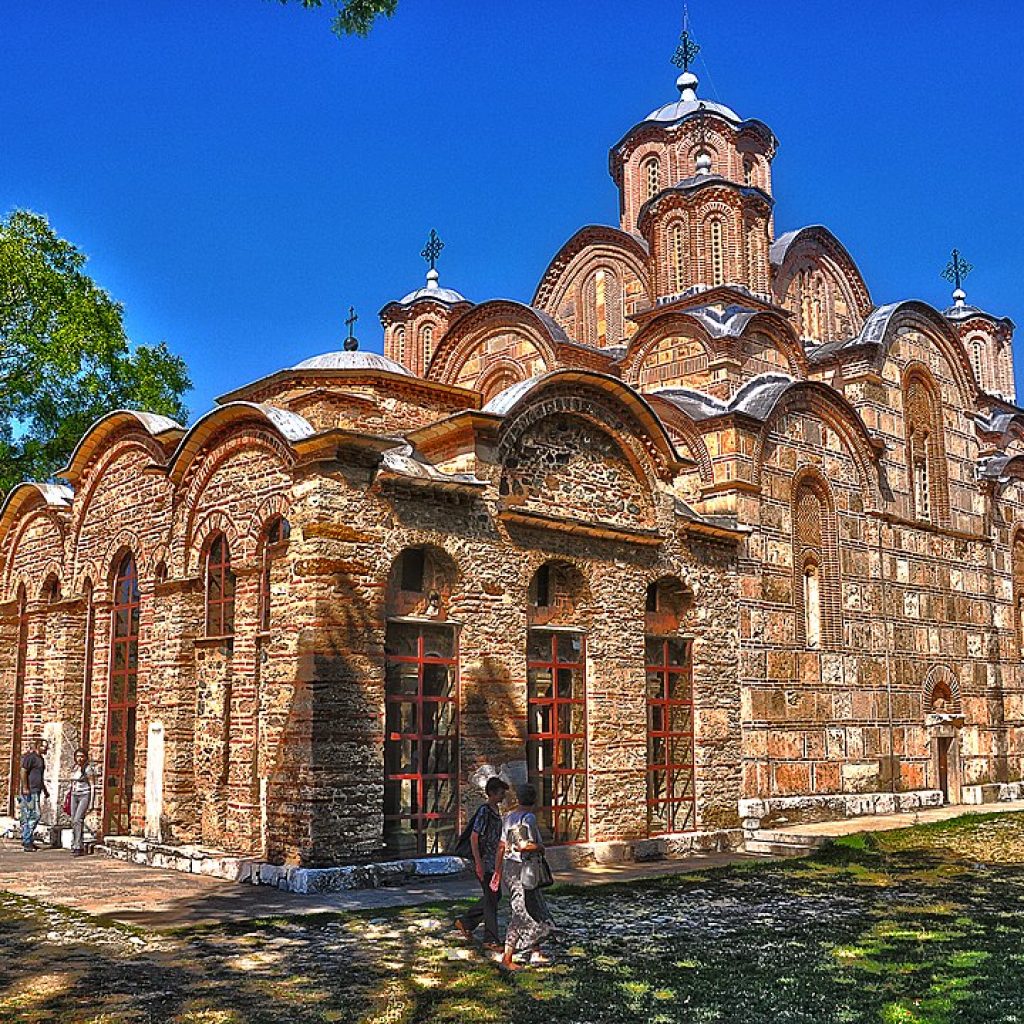 National Library of Kosovo
An important landmark of a nation is the library. One of the most important and most famous landmarks of Kosovo is the National Library. The library has a very distinctive architecture. Many see it as very pretty, the steel-cage that covers it makes it very interesting. However, it looks almost brutal to many in a good way. It is worth seeing, with a complex, funky and artistic architecture that attracts many. A unique place. To me, it's a metaphor, you can enslave everything but not the need to be educated.
Location: Prishtina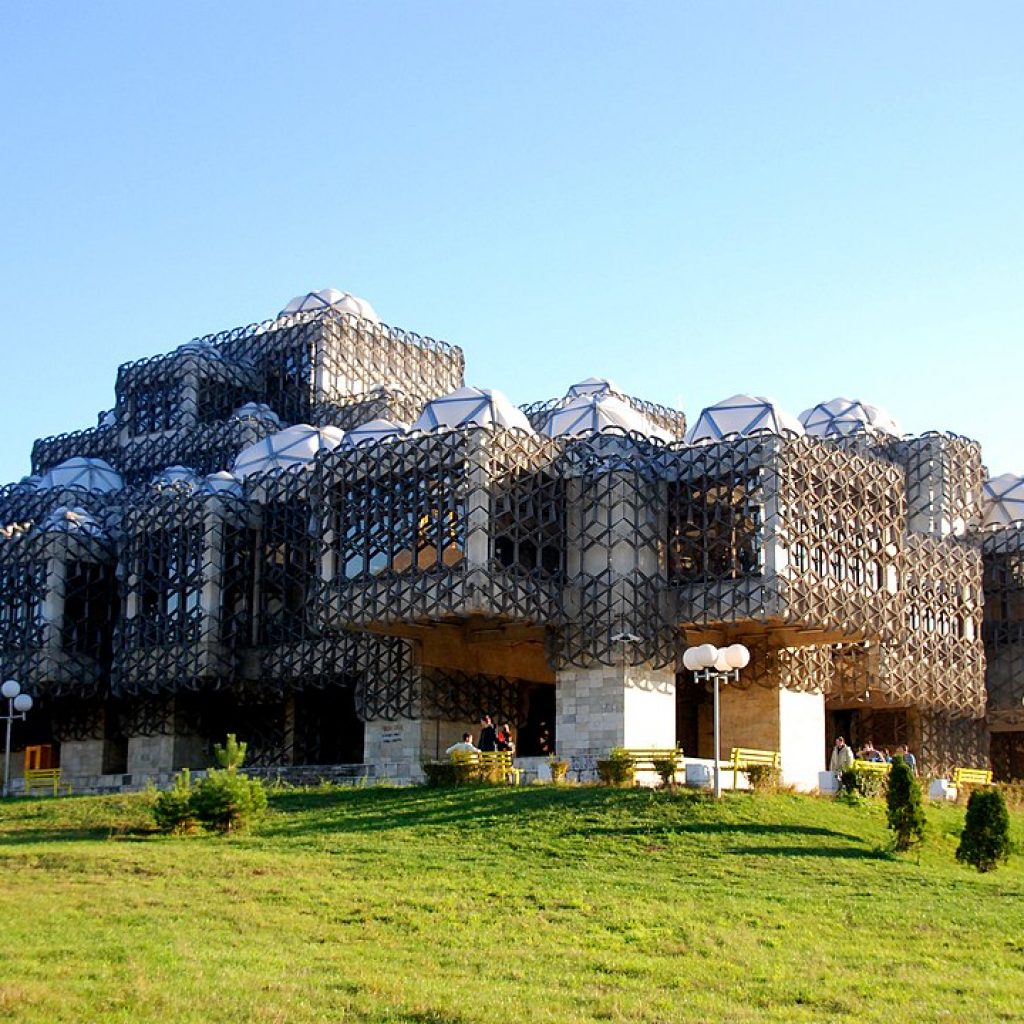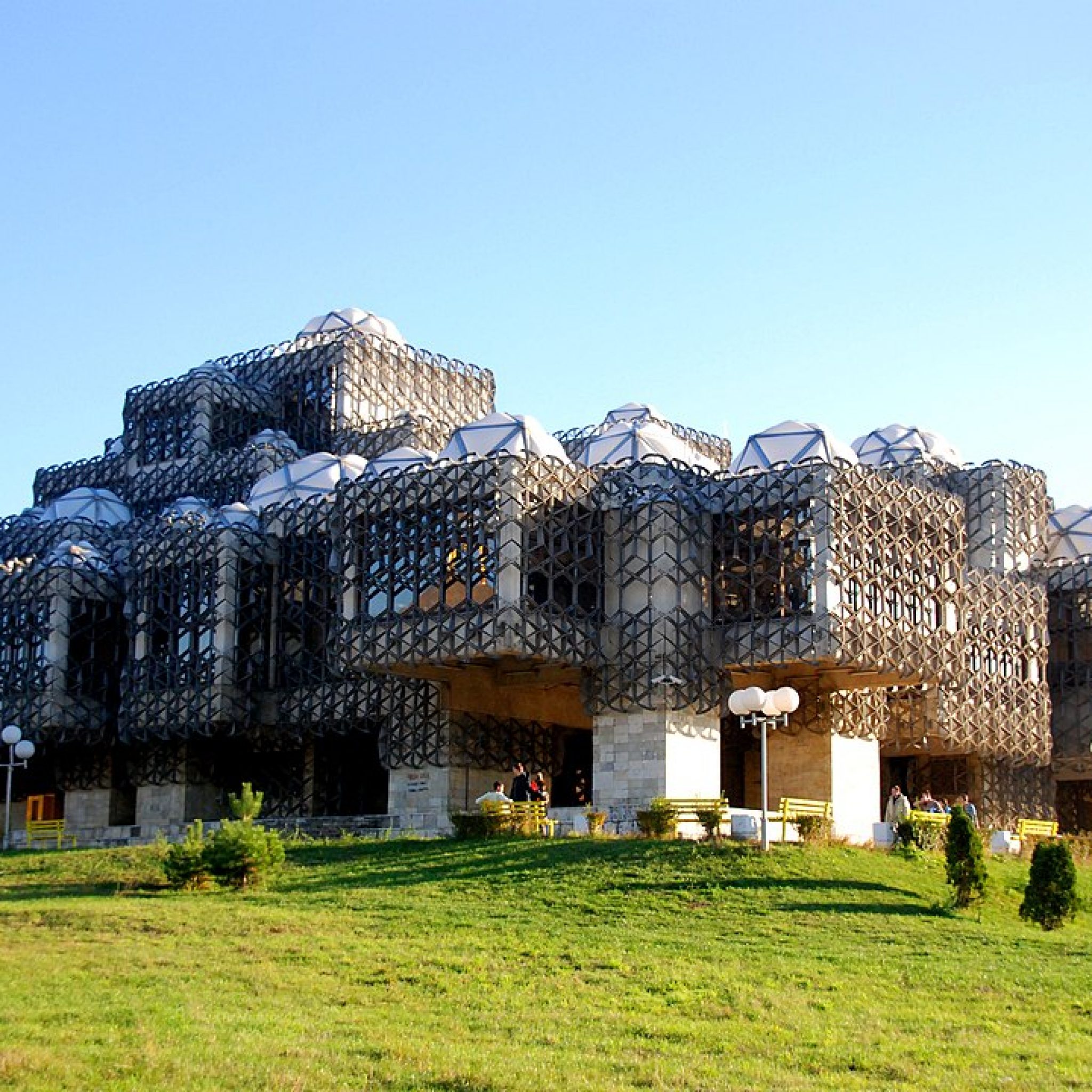 Prizren's Fortress
One of the most important landmarks of Prizren Kosovo is the Castle. It is an interesting place with a view of the town. The journey to reach the castle is walking uphill. And let me tell you it's worth the journey. Moreover, it was founded on the ruins of Theranada. It's the highlight of Prizren and has great historical importance.
Location: Prizren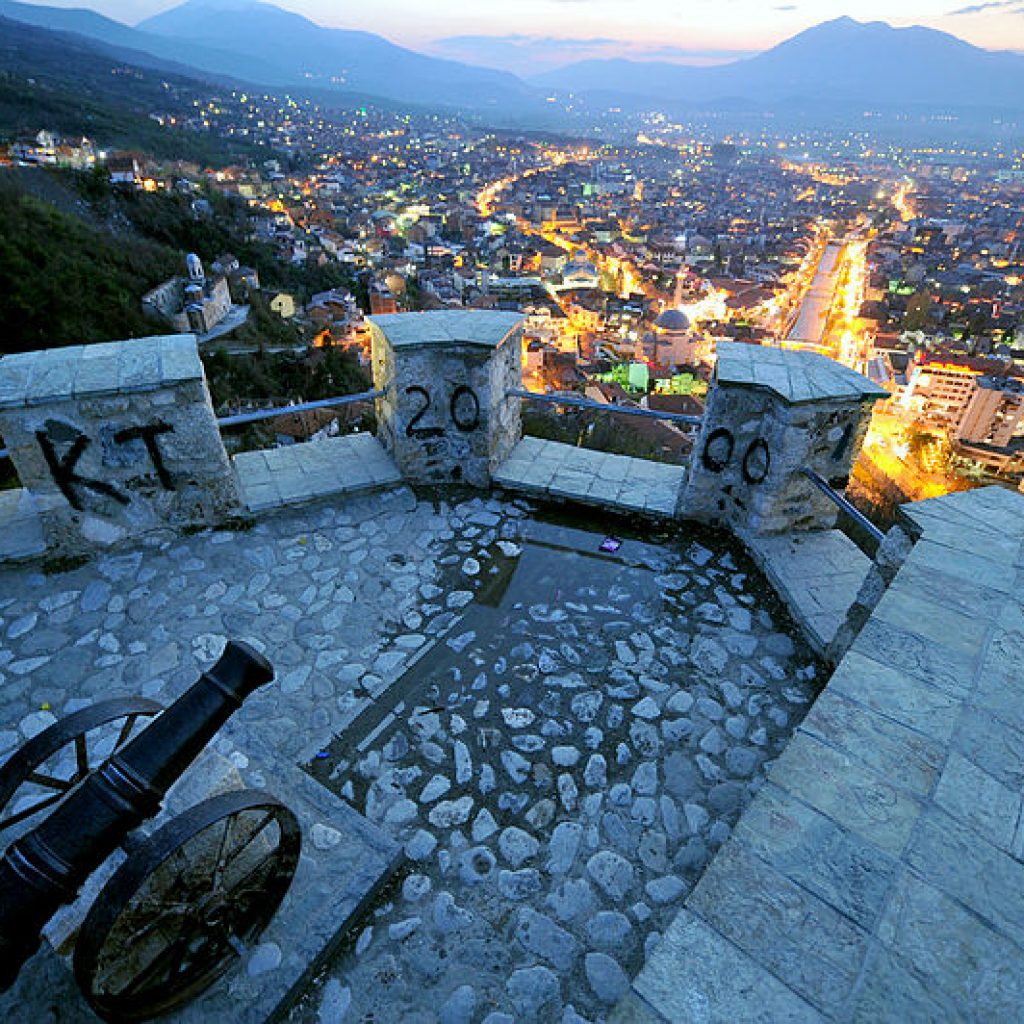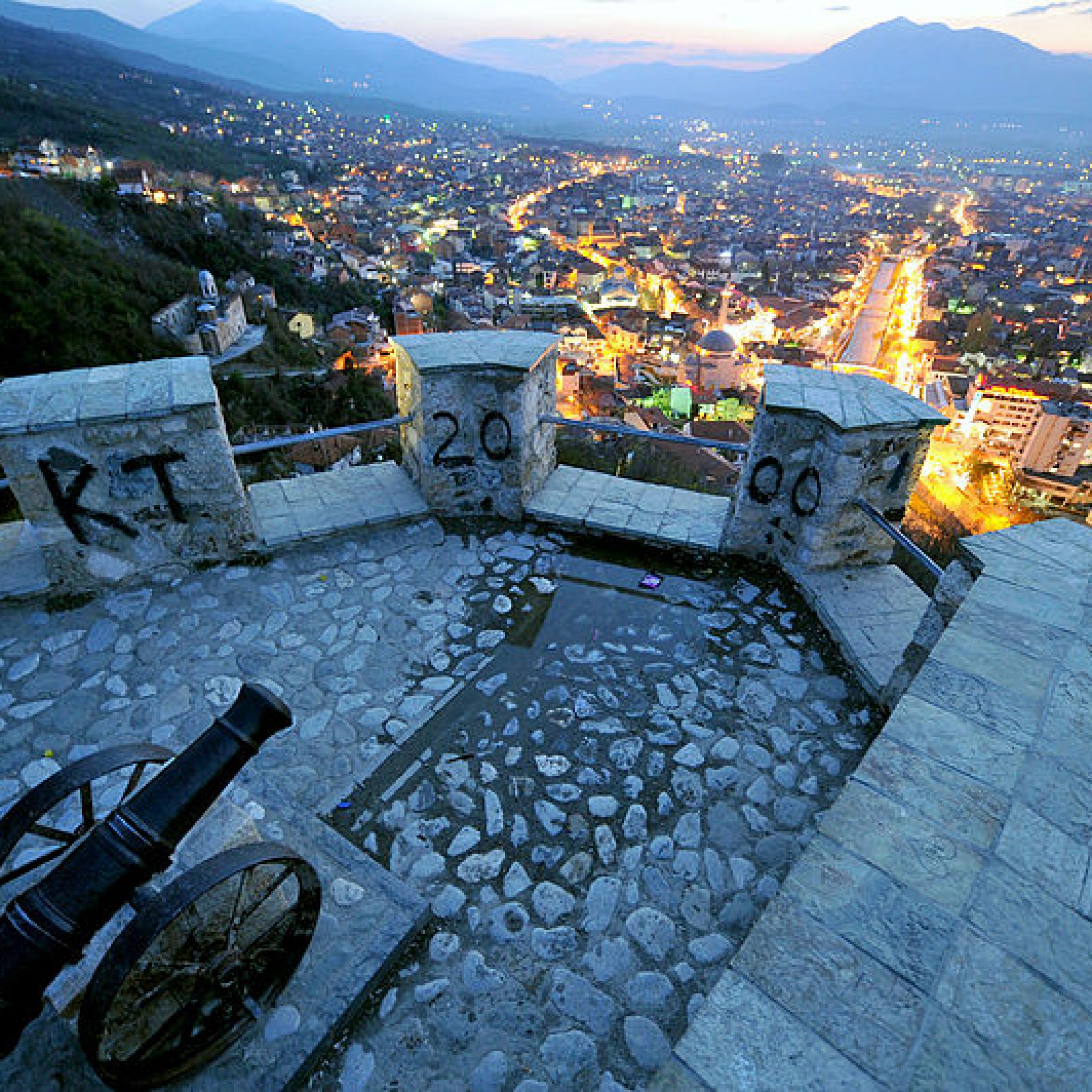 Ethnographic Museum
One of the most important landmarks of Kosovo is the Ethnographic museum. And it is worth a visit. Moreover, the museum covers a lot of history and culture. You can learn the way they lived in Kosovo a century ago. Also, there you will find interesting artifacts and architecture. It is the example of a Kosovan house.
Location: Prishtina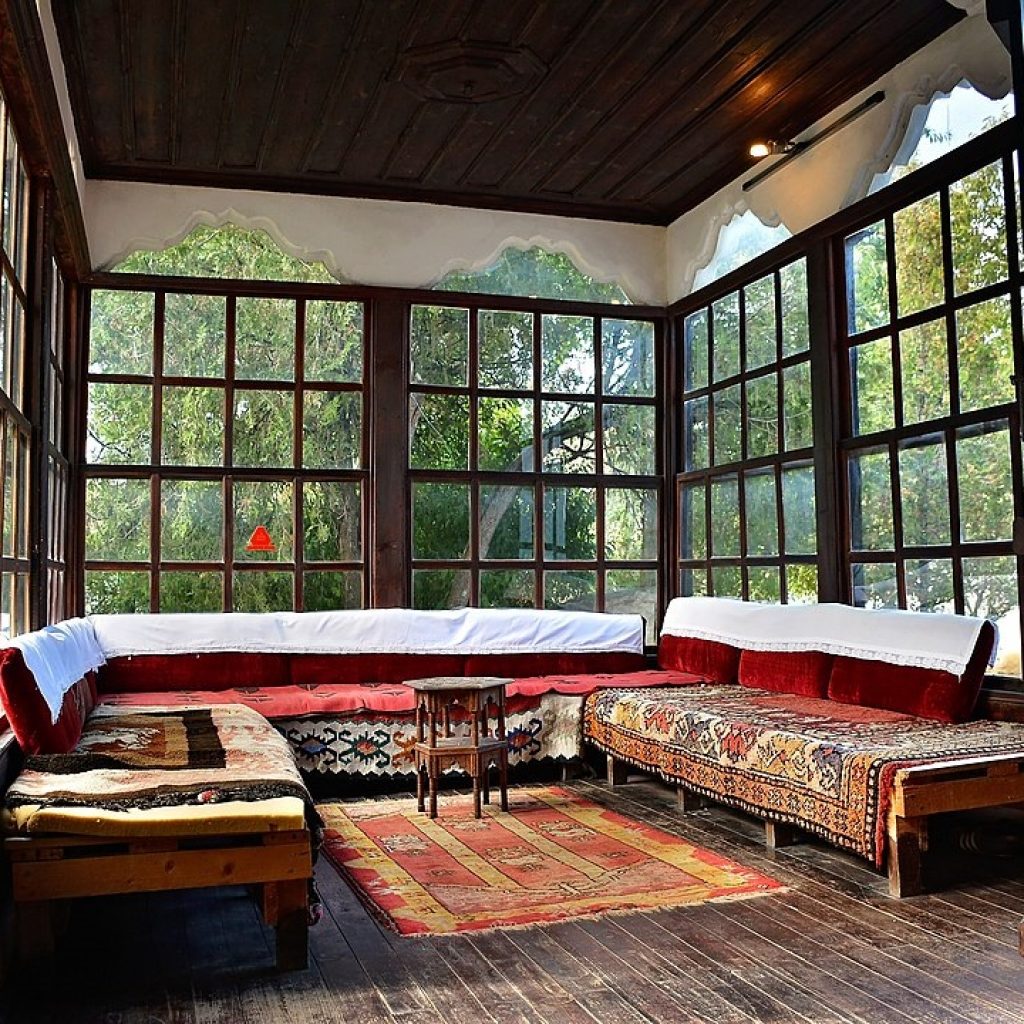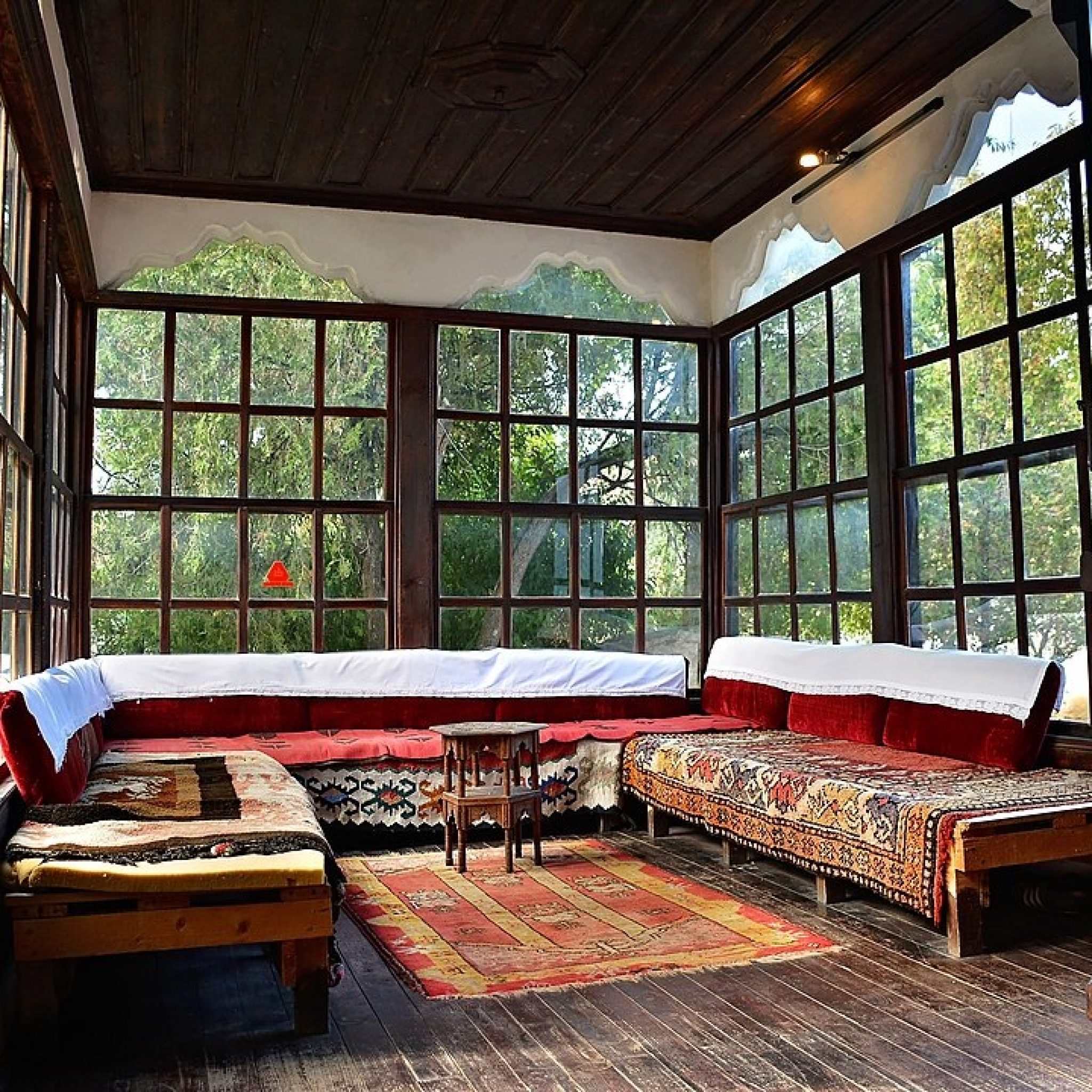 Scanderbeg Statue
Another of the most famous landmarks of Kosovo is the Scanderbeg Statue. Scanderbeg is the hero that united everyone in the war against Ottomans. It is an impressive statue and very large. Scanderbeg was a military commander and nobleman who was born in Albania. Moreover, the square where it is located is named after him. And it's the second Scanderbeg Square in Balkans.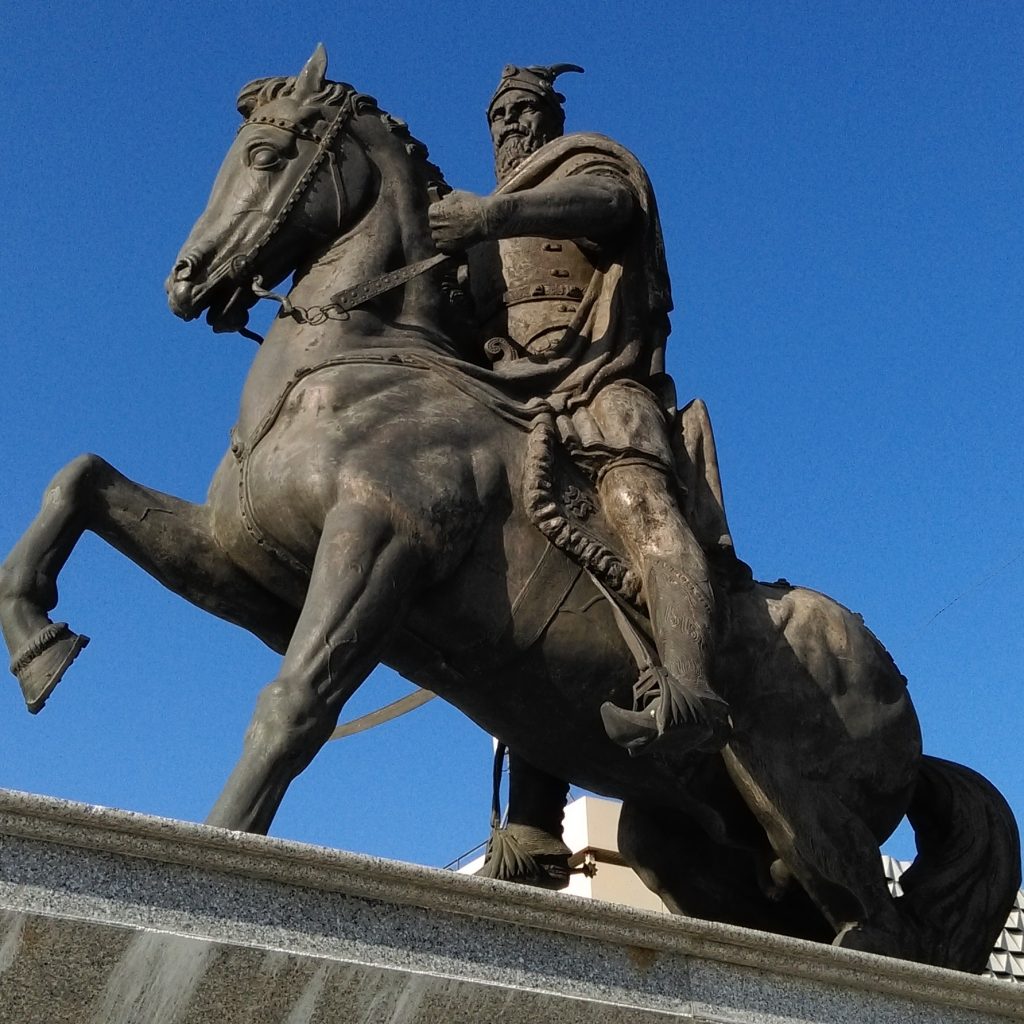 Field of Black Birds (Gazimestan)
This field is a memorial of a battle that happened during the war years in Kosovo. This memorial has a lot of history to offer. It's a very important landmark to understand the history of this country. Moreover, the battle that it represents was that of a Serbian army and the Ottoman army in 1389.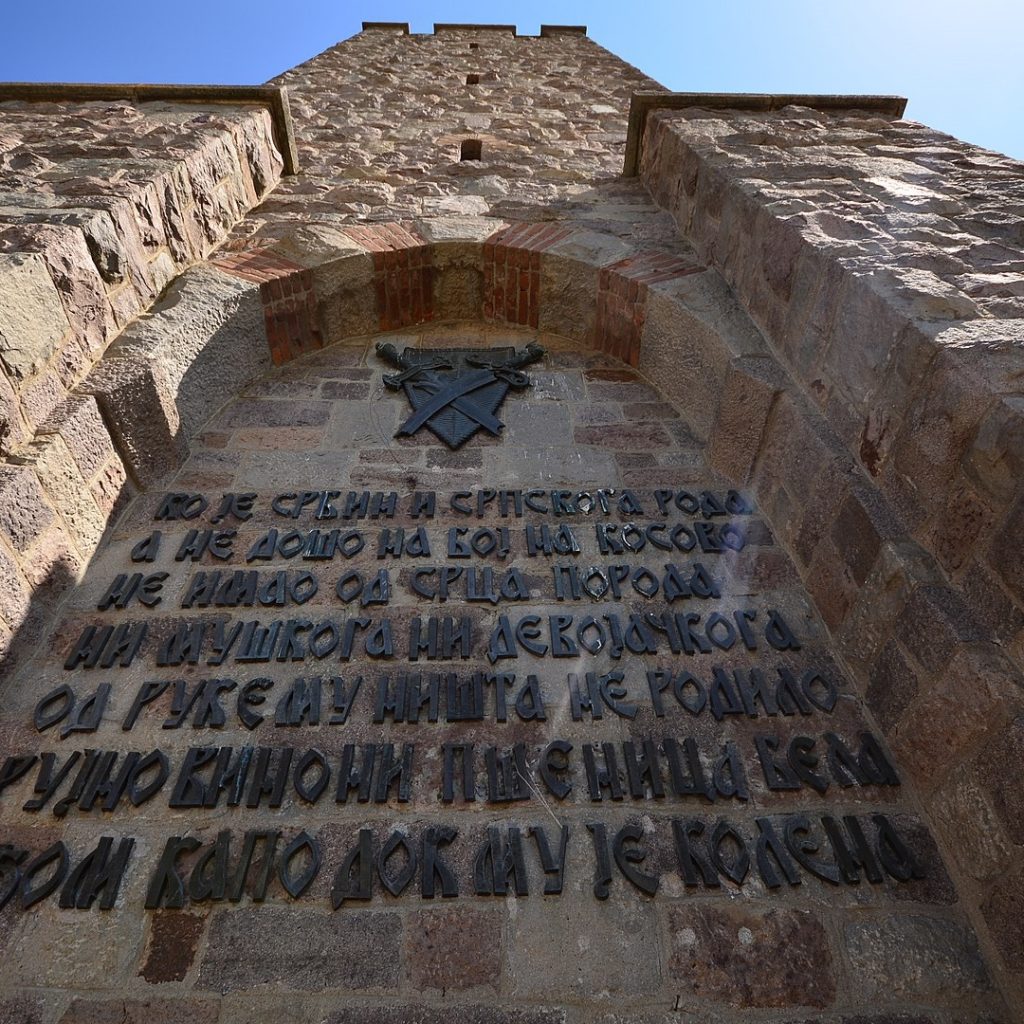 However, Kosovo has a lot more to offer, we have just mentioned the most famous landmarks.