Founded in the 4th century B.C. by the Illyrians, Shkoder is one of the oldest cities in the country. Shkoder has been occupied several times throughout history: First by the Romans (168 B.C.), then Venetians (1396), and finally by the Ottomans (1479). Albania took control of this city during the 14th century, making it the feudal principality of the Balshaj. Shkoder is rich in cultural heritage.
The people of Shkoder are proud of a large number of artists, musicians, painters, photographers, poets, and writers that were born here. Shkoder's main tourist attraction is Rozafa Castle with its museum. It is surrounded by three rivers; Drini, Buna, and Kiri, and is close to Montenegro's southern border,
Once there, acquaint yourself with Albanian history and culture by visiting cathedrals, workshops and photographic archives.
Read on to learn about the best places to visit in Shkoder; including Rozafa Castle, Shkoder Lake, Marubi National Museum of Photography, Venice Art Mask Factory, Shkoder Cathedral, the Site of Witness and Memory, Rruga Kole Idromeno, Mes Bridge, and the Monument of Mother Teresa.
Rozafa Castle
Almost every civilization in Shkoder's history has used this strategic spot as a base of operations. This ancient castle rests on a craggy hill next to the confluence of the Drin and Bojana rivers. The Illyrians built it as a stronghold around 2,500 years ago, and elements of it were adapted for use in later add-ons to the fortress. The Romans also left their mark, but most of the ruins are from Venetian times when the castle was sacked after a siege by the Ottomans in 1478. This castle is associated with a legend which you can read about here.
Marubi National Museum of Photography
Pietro Marubi was an Italian photographer who fled to Shkoder in the mid-19th century for political reasons. He had supported General Giuseppe Garibaldi, who himself had to flee to America after the failed siege of Rome in 1849. In his career, Marubi took 500,000 photographs, which are on a display at Marubi National Museum of Photography.
They document 19th-century and early-20th-century life in Shkoder in the most vivid way possible, capturing the dress and social norms of that time. The archive was later curated by the local Kodheli brothers, who adopted his techniques and continued taking photographs until Kel Khodeli's death in 1940.
Shkoder Lake
This expansive lake, the largest in the Balkans, forms a natural boundary between Albania and Montenegro. You can rent a bike in Shkoder to get there, or catch a bus to the western edge of the city and walk the remaining five kilometers on foot. Not far from the border with Montenegro is the Lake Shkoder Resort. This resort also maintains a campsite right on the shore, offering chalets and tent rentals. Albanian Peaks in the distant background frame this beautiful lake. You can hire kayaks there or go on a hiking trip around the beautiful perimeter of the lake.
Venice Art Mask Factory
An Albanian artisan, Edmond Angoni, runs this combined workshop and museum. He immigrated to Italy in the 90s to master the Venetian art of mask-making. Since then he has made a successful career designing masks for movies. In recent years he has set up a shop in Shkoder and employs many locals in his workshop. You'll be able to see how professional artisans make these masks. You'll even get the chance to try designing and building a mask of your own. Explore their website here: http://www.veniceartworld.com/.
Mes Bridge
This lovely bridge, built-in 1750, will bring you back in time and give you plenty of chances for great pictures. The environment is almost idyllic, framed by the hills of the Maranai Nature Park. The beautiful evergreen vegetation line the banks of a shallow river which draws swimmers in summer. The Mes Bridge, at 100 meters, is Ottoman Albania's largest river-crossing bridge. People have been crossing the river at this spot for almost as long as humans have been here. This bridge served as a trade route between Shkoder and Pristine in Kosovo.
Shkoder Historical Museum
This museum is in a sensational location, on a steep hill overlooking the city. The building, down to its authentic stone fortifications, is a former Venetian merchant's house. The exhibits here are compact and provide details about ancient activity in the region. Here you can learn about the Byzantine era, the Ottoman times, and even the oppressive regime under Enver Hoxha. In the garden, you should try to spot the original Venetian stone as well as the remnants of a Roman tomb.
Orthodox Cathedral of the Nativity
Also known as St. Stephen's Cathedral, this building was ordained in 1867. In 1990 the first Catholic congregation since the fall of communism was held at St. Stephen's. In the early 90s, it welcomed both Mother Teresa and Pope John Paul II.
Shurdhah Island
If your trip leads you to the southeast of Shkoder, you should visit Lake Vau-Dejes. In the summer you can catch a boat out to Shurdhah Island, almost 400 meters in length and covered with dense trees. Disembark there for an adventure. Search around until you find the last remaining fragments of Sarda, an ancient city. This was an Illyrian settlement, and later a Roman citadel. In medieval times it was a city famous for its 365 altars and being the seat of Bishops of Sarda and Sapa.
Lake Koman
Just over an hour east of Shkoder awaits an experience you'll never forget. A voyage on Lake Koman will give you plenty of material for a true traveler's tale. The ferry over Komani Lake serves as passenger transport between the towns of Koman and Fierze. That said, this isn't like a normal ferry. It is an essential tourist activity because of how you'll experience the cinematic scenery surrounding the lake as well as interact with the locals.
Albanian Alps
If you drive up the gravel road to Theth you'll reach the gateway for Maja Jezerce, Albania's highest mountain at 2,694 meters. As you'd expect, this is a very remote part of the country so it's important to prepare before setting off on excursions. With some internet research, you'll be able to get in contact with local businesses offering hiking support. If you want to go a step further, you can go here to set up an itinerary for your trip to one of the most dramatic locations you'll ever visit.
Ebu Bekr Mosque
The building is beautiful and the surrounding " park " or grounds are perfectly manicured and serene in stark contrast to the streets nearby. On one side of the Mosque is the main street but on the other side is a very run-down area with groups of men wandering in and out of various run-down establishments.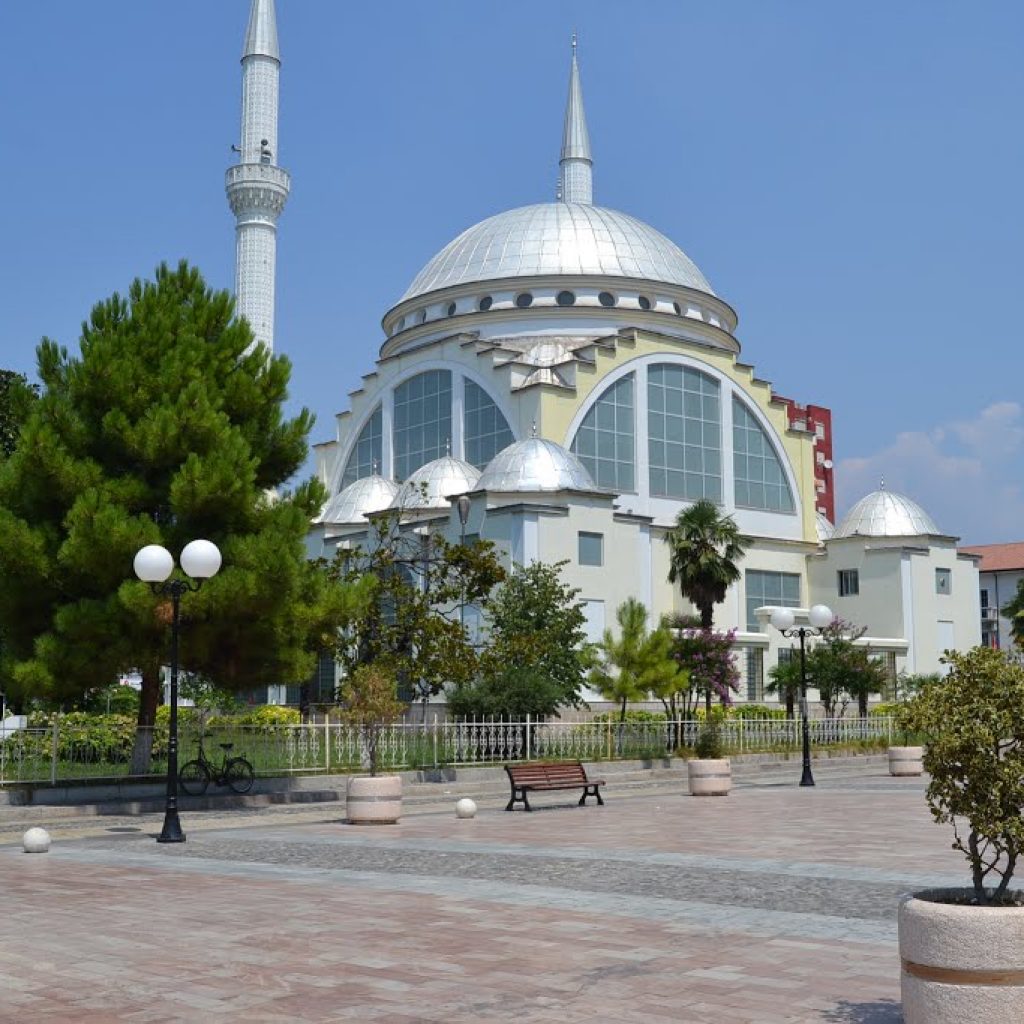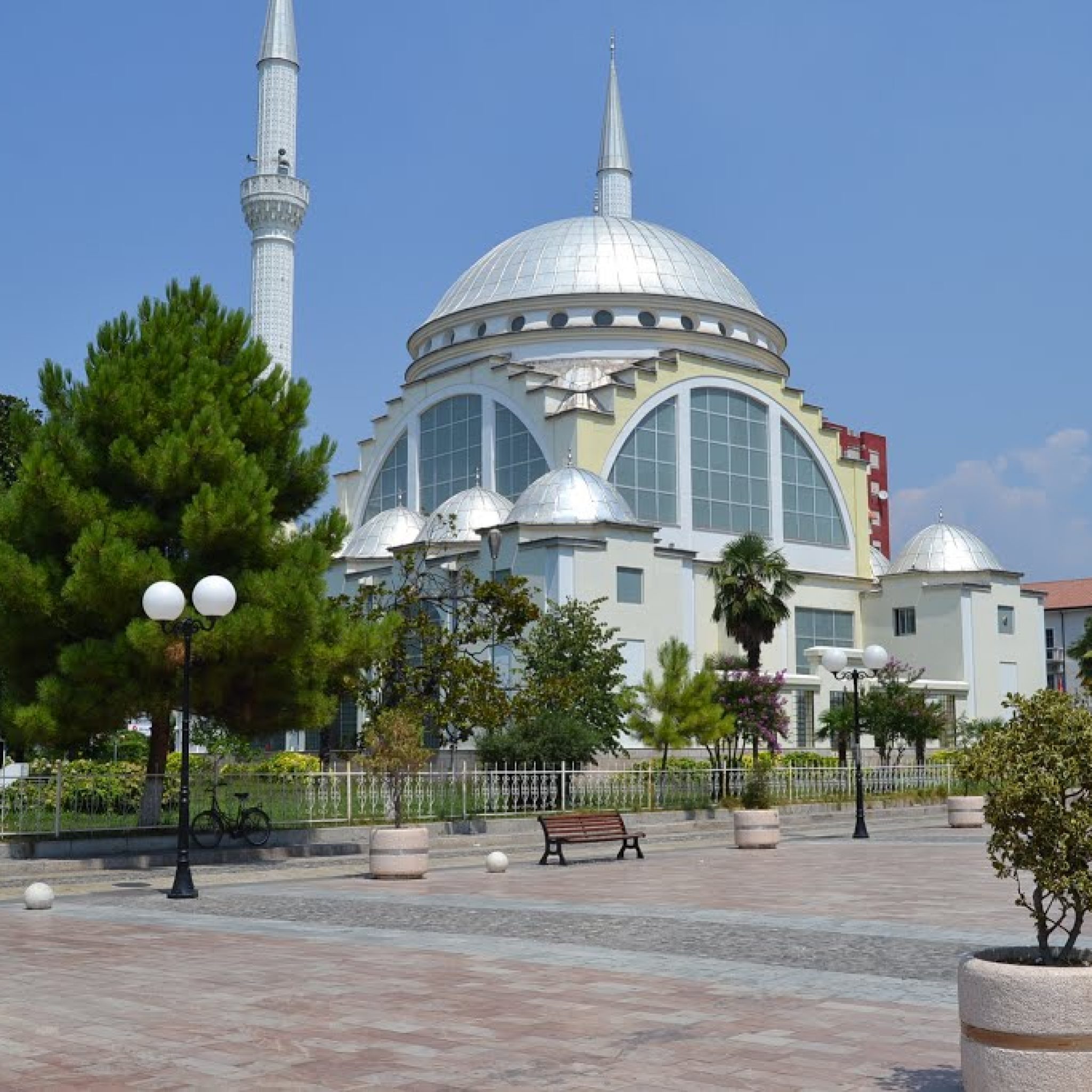 Site of Witness and Memory
If you are interested in History of communism and human rights you have to visit this museum. It was an institution during the Enver Hoxha dictatorship where suspected were interrogated during pre-trial detention under severe torture and abuse.
The museum absolutely hammered the point home that the Albanian regime was brutal, due to the exhibits being simple and clearly marked. It's a must visit in order to truly understand the country as a whole; you couldn't help but root for them as they forge their future.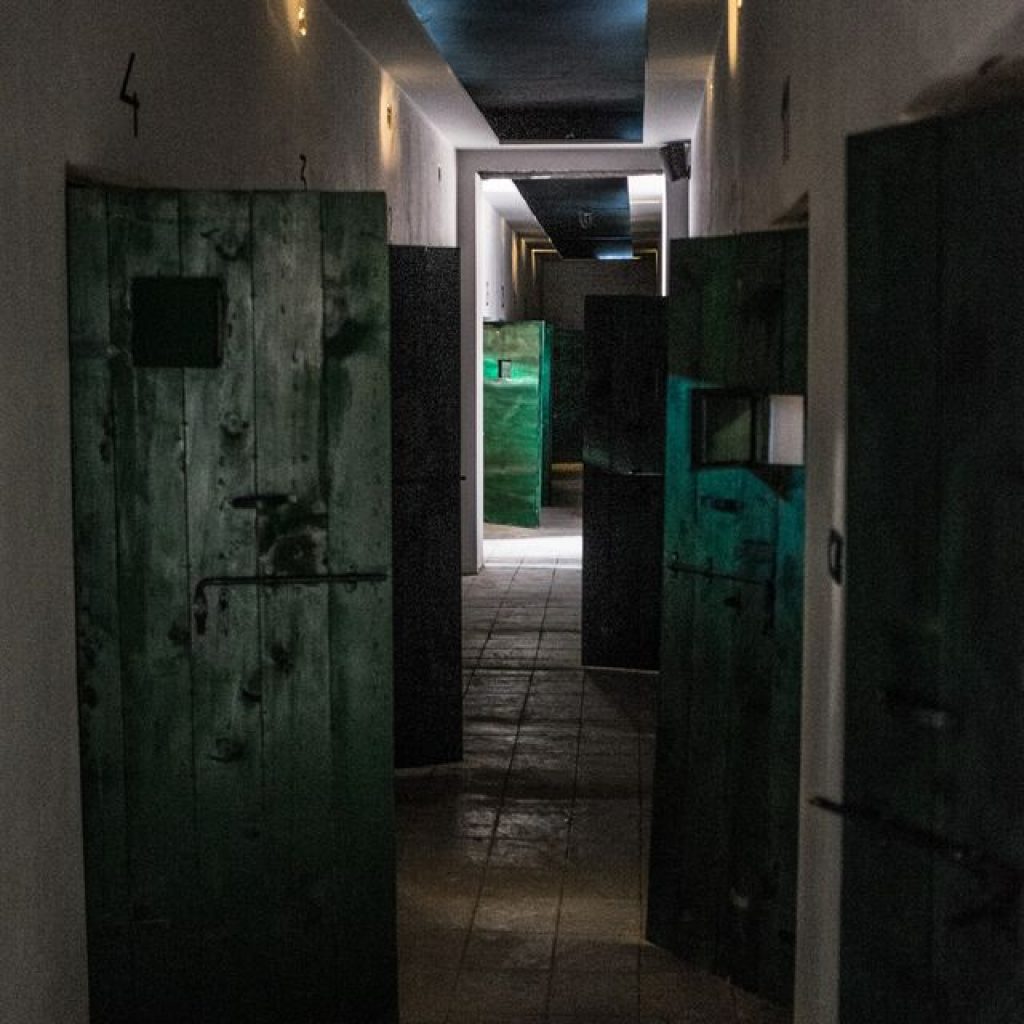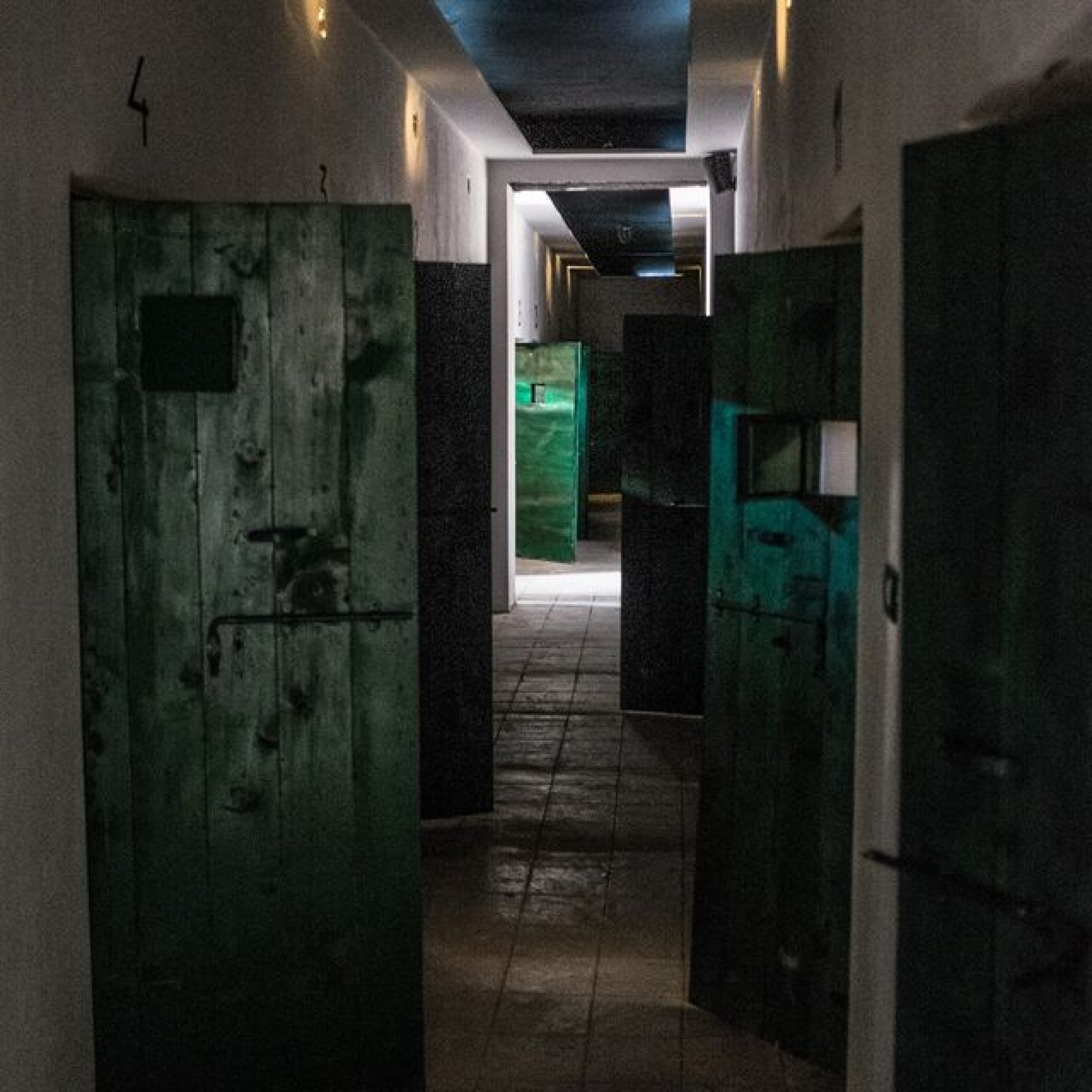 Monument of Mother Teresa
Born in Macedonia to Albanian parents, Mother Teresa is claimed by both countries.
This modest statue of Mother Theresa is one of the newest and most well regarded in Shkoder erected in 2006. The statue is beautiful. Situated at the end of the pedestrian street.
I read that the Muslims in Shkoder was opposing plans to erect a statue to Mother Teresa back in 2006.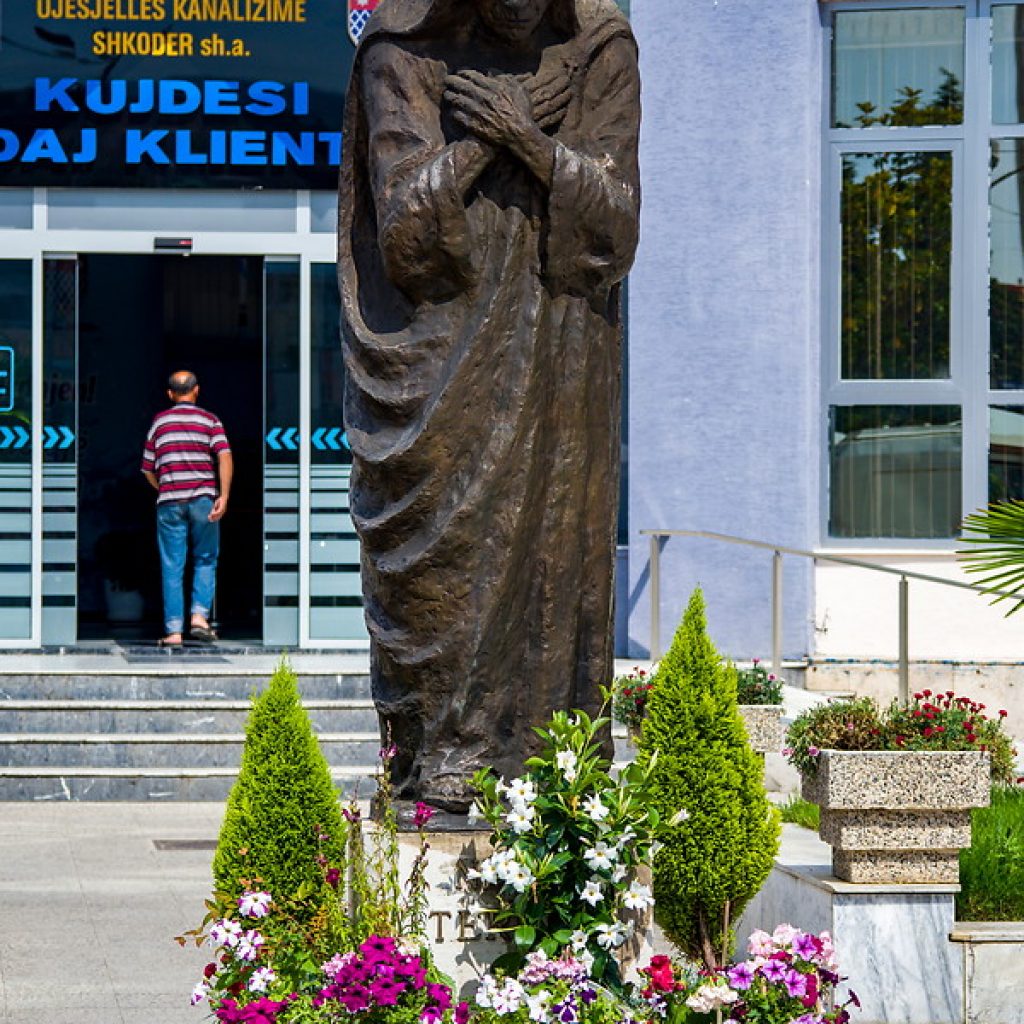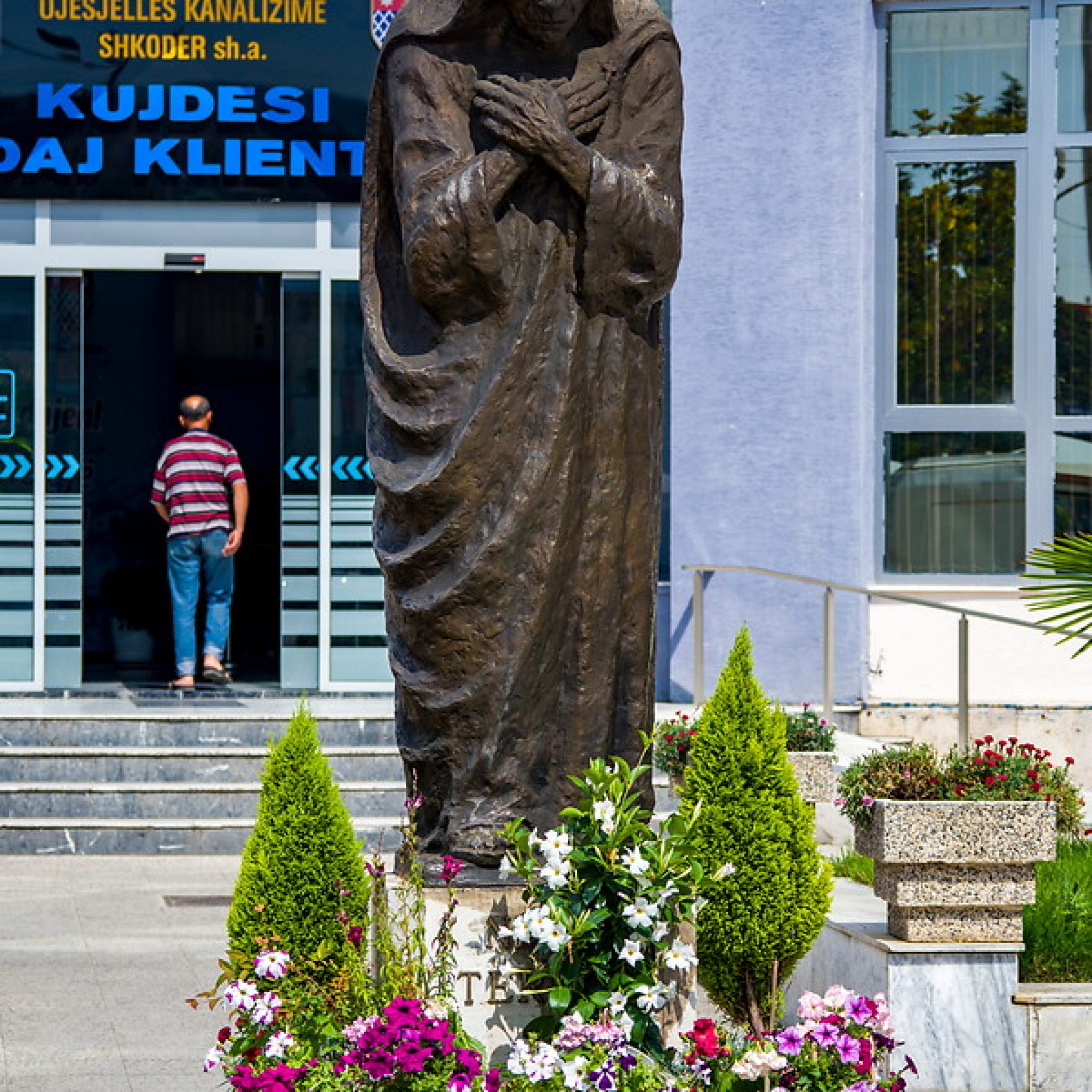 Lead Mosque
This really is a very pretty mosque and it stands out when looking down from Rozafa Castle. It was only build in late 18th century by Mehmed Bushati, the vizier who resided in the Castle and supervised the Ottoman-style mosque personally. Originally all the cupolas were covered in lead, hence the name, but that expensive metal has long since been stolen. It is remarkable that the mosque survived the atheistic regime of Enver Hoxha.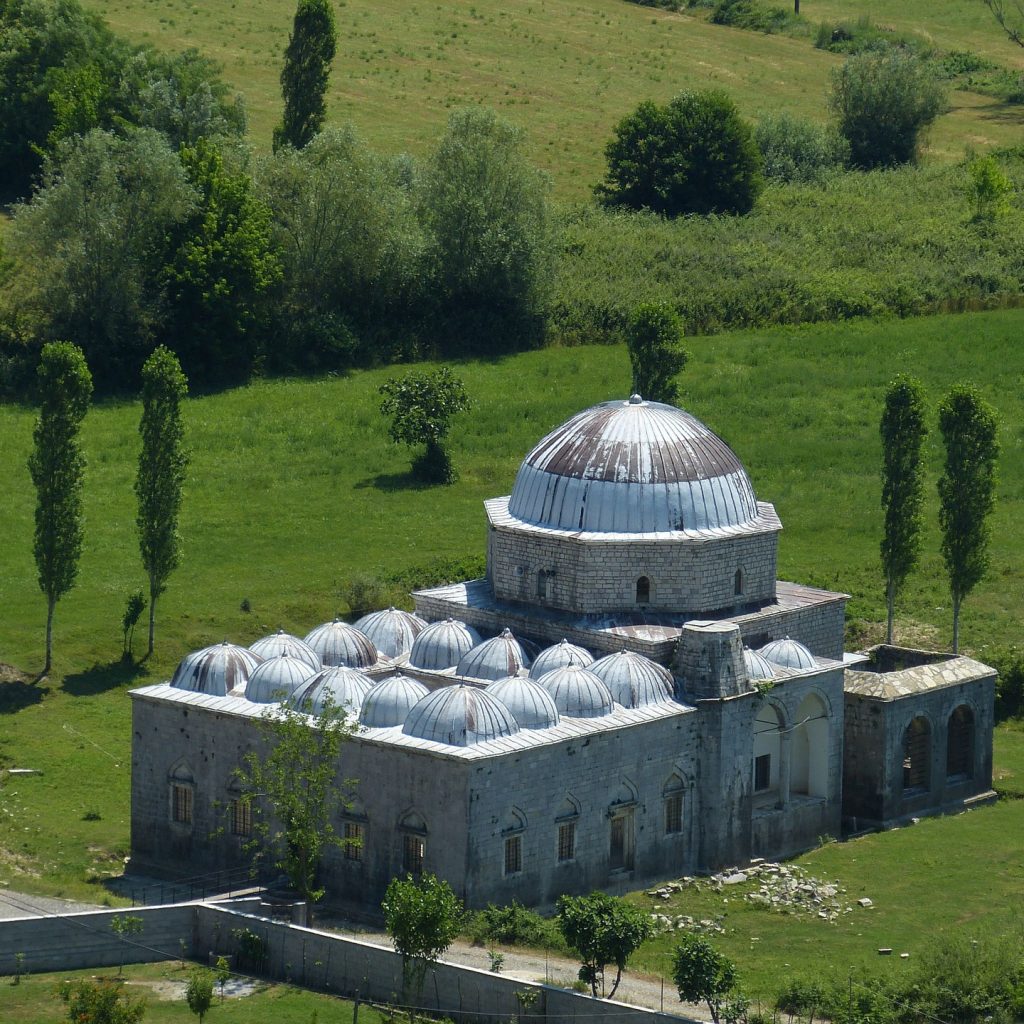 Former Palace of King Nikola I
First, this is not the palace of King Nicola or what ever, this is the Big Café ( kafja e madhe ) one of the main restaurants and hotels of Albania, and place where the aristocratic people of the city used to meet. 2. Second, Isee a lot of comments from Russian guests in Shkodra city, that are visiting the city through half day tours from Montenegro, without an Albanian guide, but only Montenegrin ones, giving them fake info like the one above.