We love all seasons because all of them have something great in them. But, what beats winter time, snow, Albania and snowshoeing time? When the mountains are dressed with a beautiful white dress with a beautiful white veil and seem as they are celebrating life.
Winter is when everything is at peace with its existence. You see some birds chirping, the animals are lethargic sleeping so they can get energy for the coming of the spring and everything else simply falls in line.Moreover, It's like the world was made for winters but the other seasons are just a plus to that.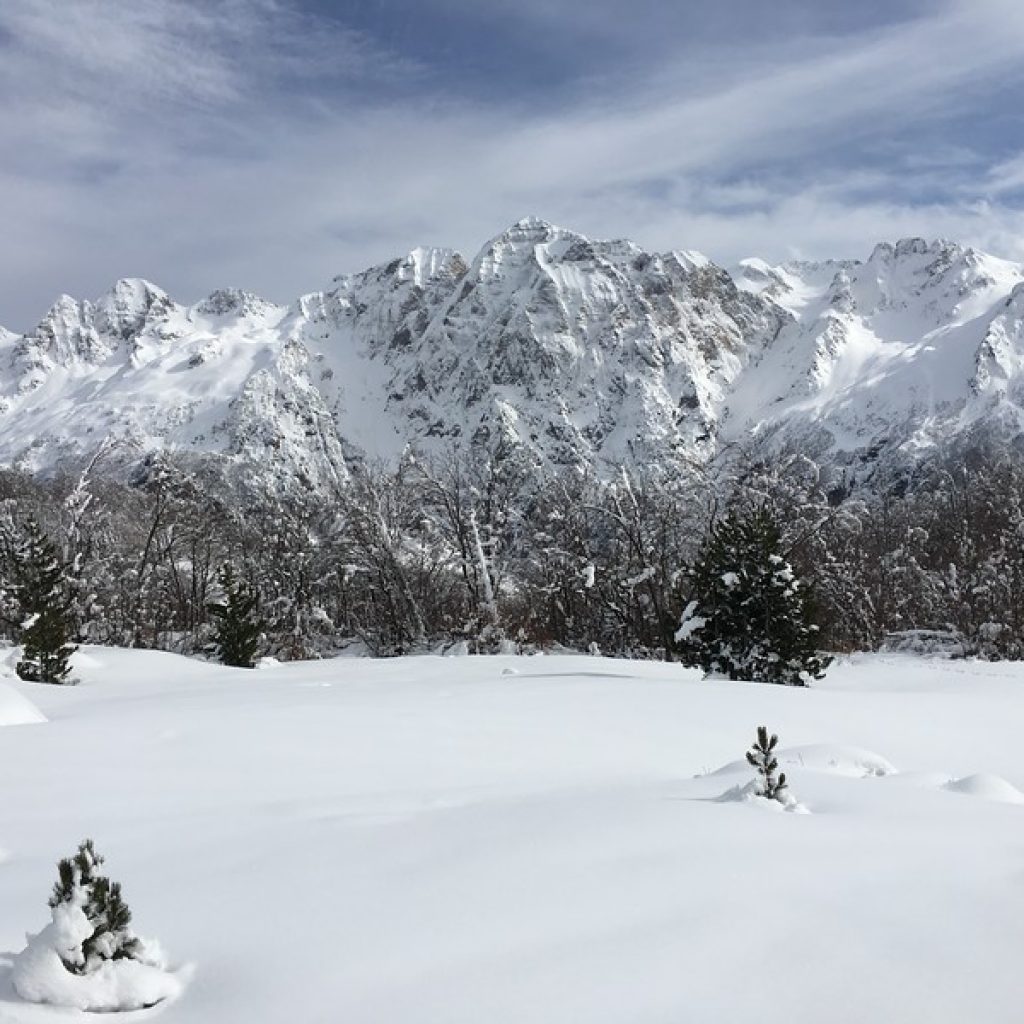 Serenity of snow in Albania
When thinking about other seasons you can think all kinds of activities, because you are able to do much more, but the serenity of winter offers much more. You become one with the nature, you can hear more than your thoughts during this season. You hear the songs and the joy of holidays. And, do not tell me there is a greater holiday season than that of winter where Christmas and New Year walk hand in hand bringing joy and gifts and songs and cheers. Everybody loves them.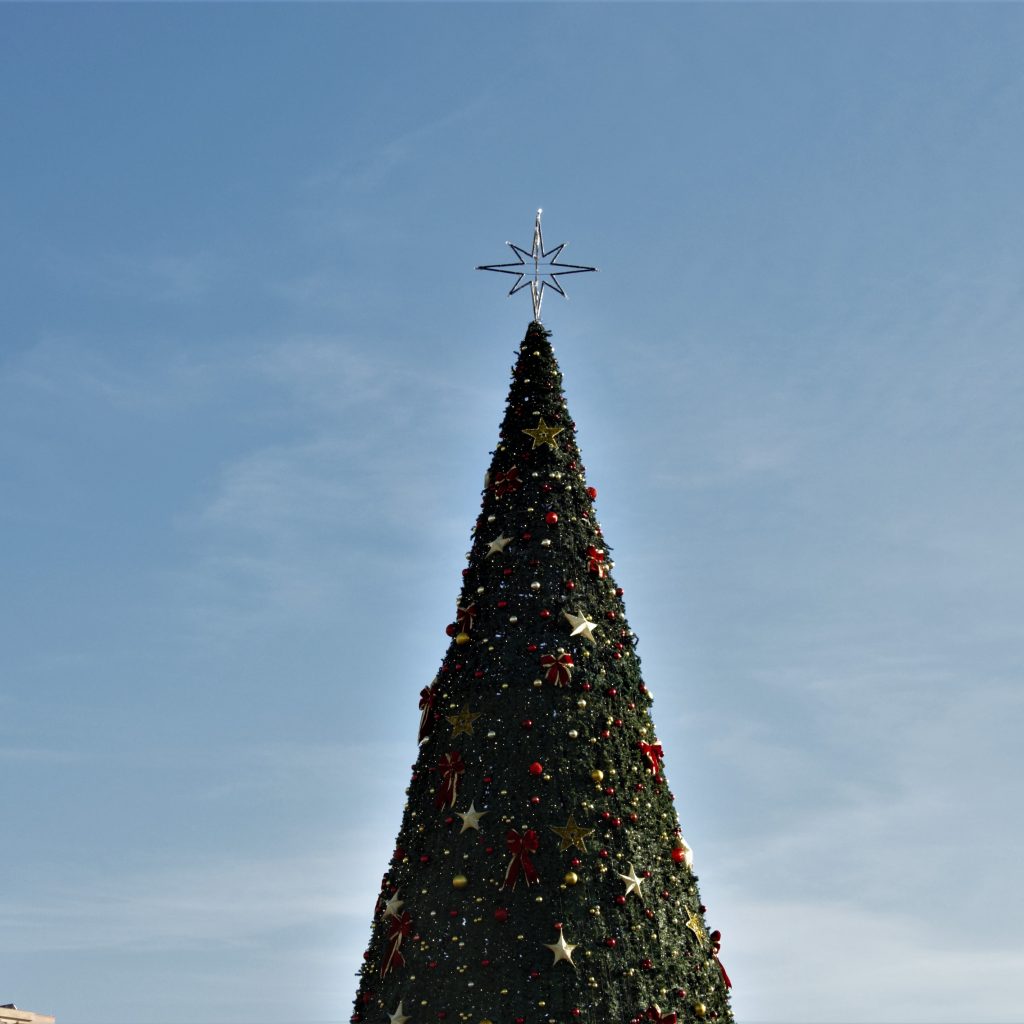 Snowshoeing in Albania
However, when everything is dressed in white, you cannot swim or hike but you can definitely snowshoe. We offer you a pair of snowshoes and we offer you a journey to remember. Where? In the most amazing mountains of Balkans. You choose where you want to go and we have everything covered for you! Snowshoeing once was a form of transportation of the people living in the mountains.
Moreover, they had no other means to travel to the urban areas. Now, it's an amazing way to see the amazing landscapes of Albania covered with snow and pine trees. The best part is you do not have to own a pair. We have you covered, we have snowshoes, transport, and whatever you need.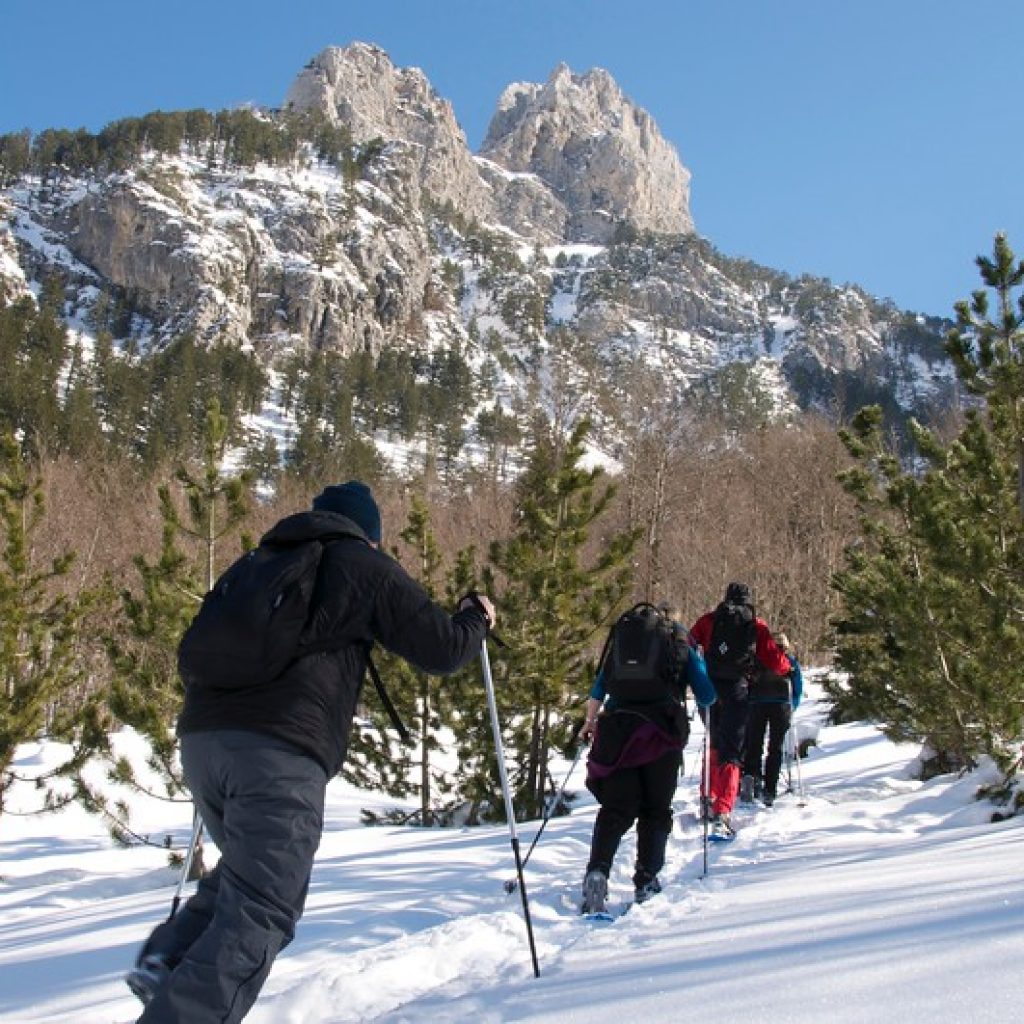 And for us the best place to snowshoe is Balkans, we will take you to the ALPS of Balkans, you will enjoy the views, you will fall in love with snow, snow picnics and winter. And you will want to see the same mountains in the summer when they are hike possible. We recommend you to bring your binoculars so if you are lucky enough you will catch a glimpse of an Eagle that is so dearest to Albanian's that they put it in their flag.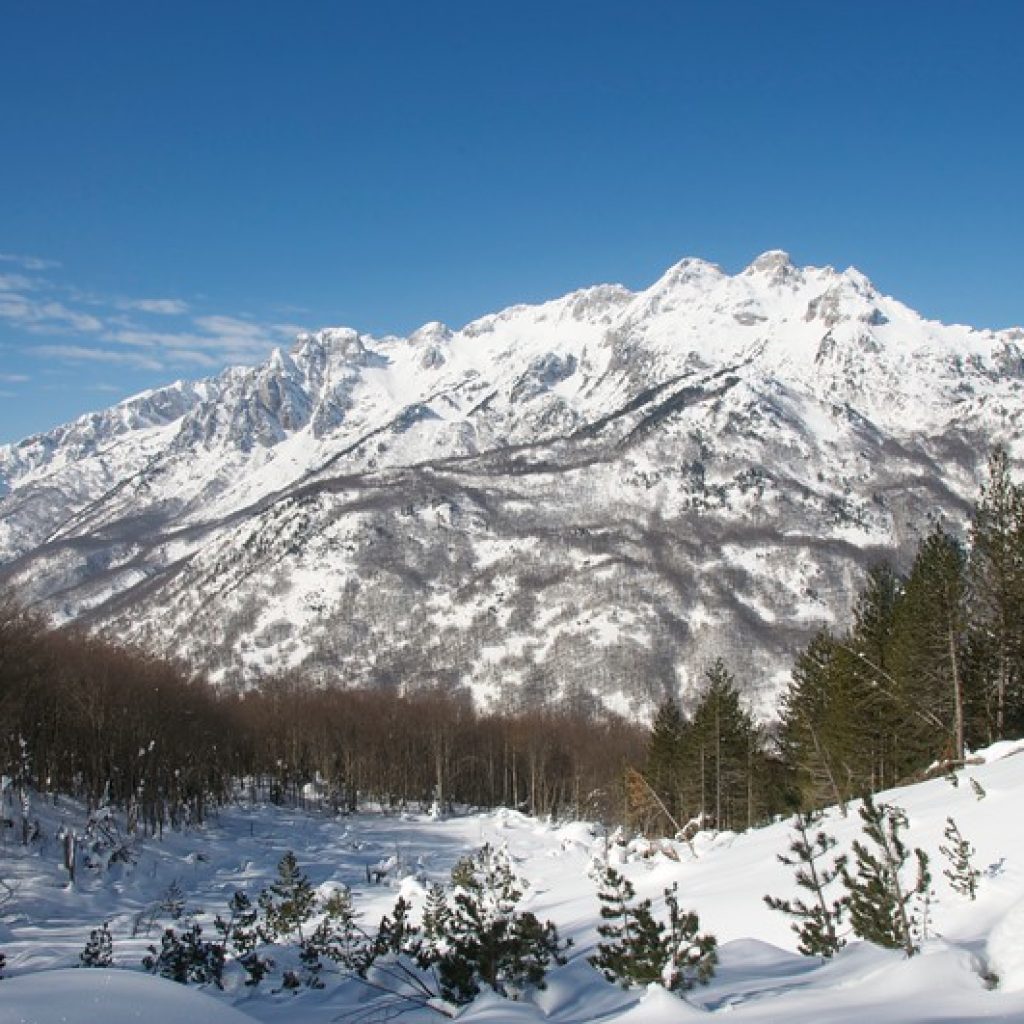 But also you could pretend you are the big foot living in the mountains as the snowshoe prints are huge. Well a big foot only for yourself. As it will probably snow again and the other travelers will not see anything.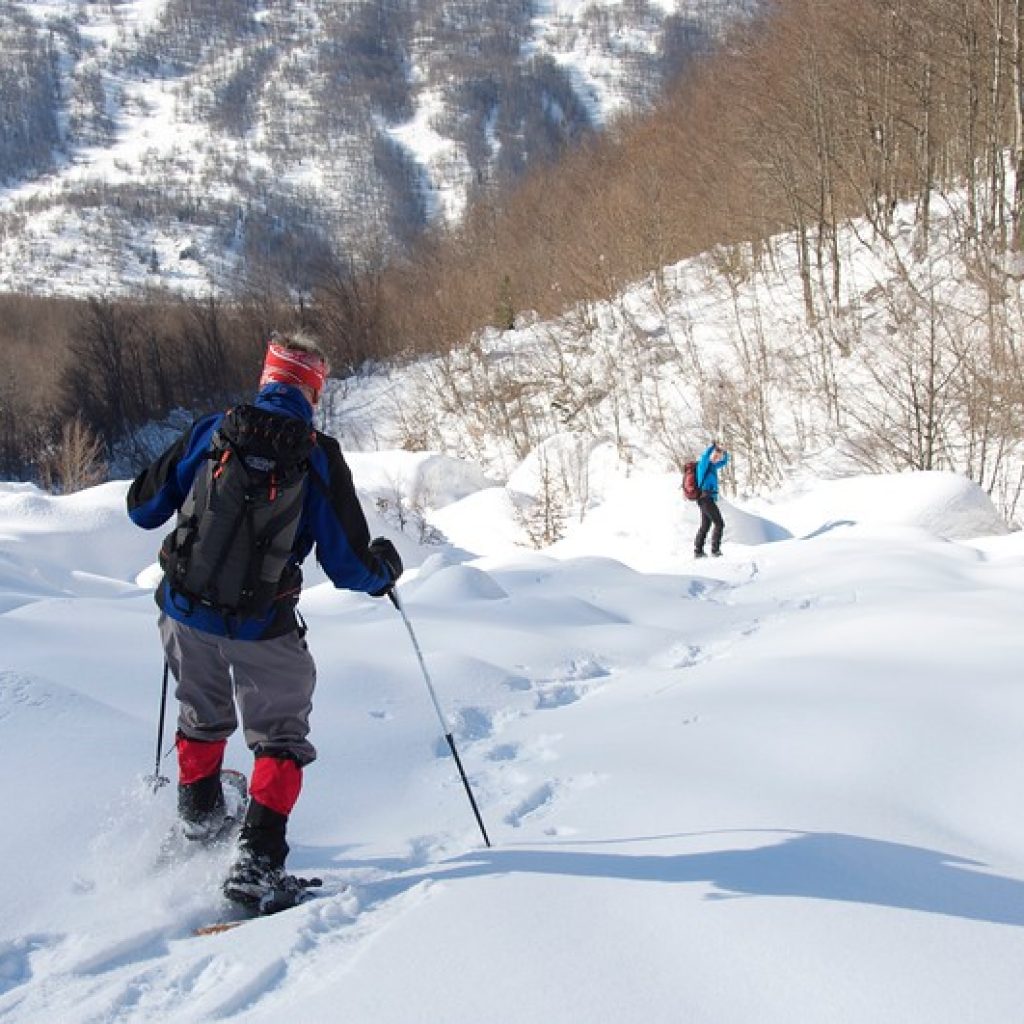 And what is the most amazing part of Snowshoeing in Albania? Is that everyone can do it, and it doesn't need any training. And it's as adventurous as any other winter activity.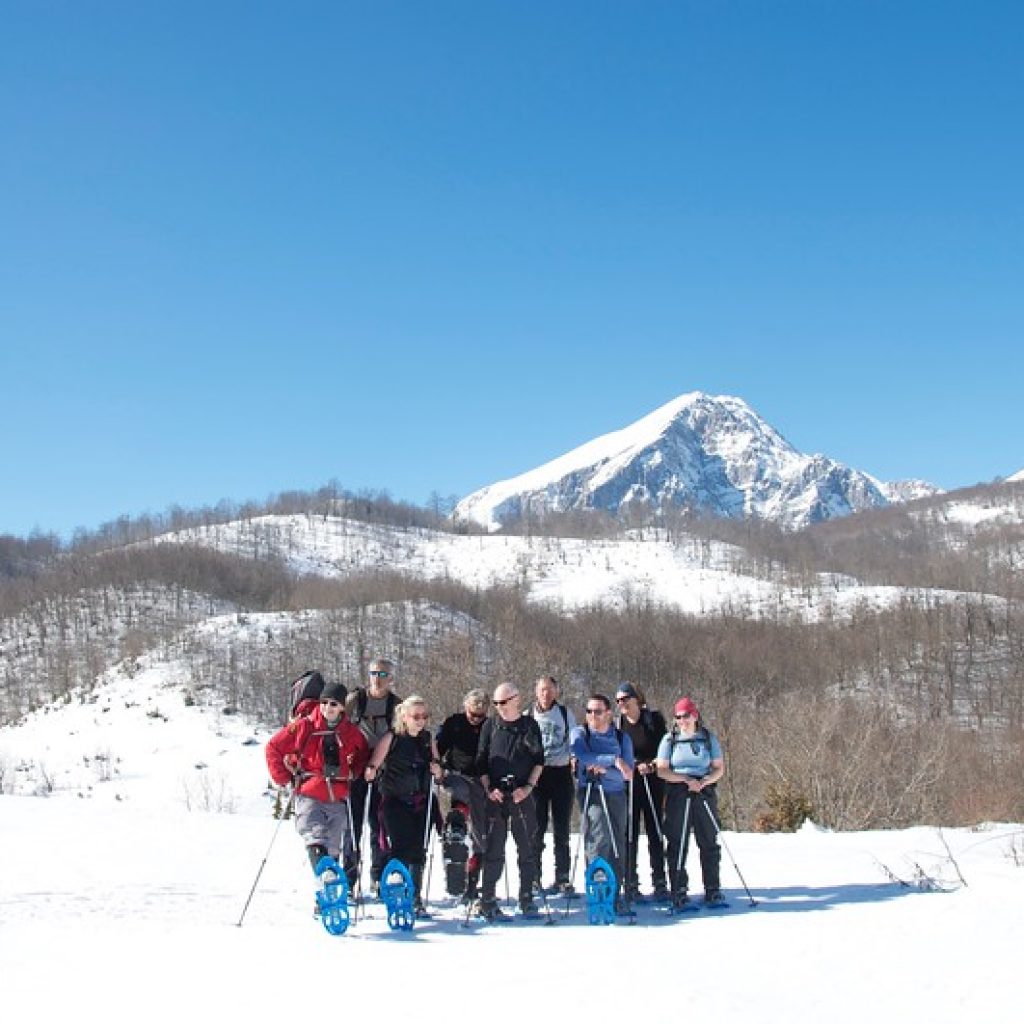 Snowshoes should be your best friend as they are pretty comfortable and will take you to the best areas during winter so you can have marvelous and magnificent views of the Alps of Balkans that many people consider a miracle. Get to see this miracle in the winter and book our snow tours.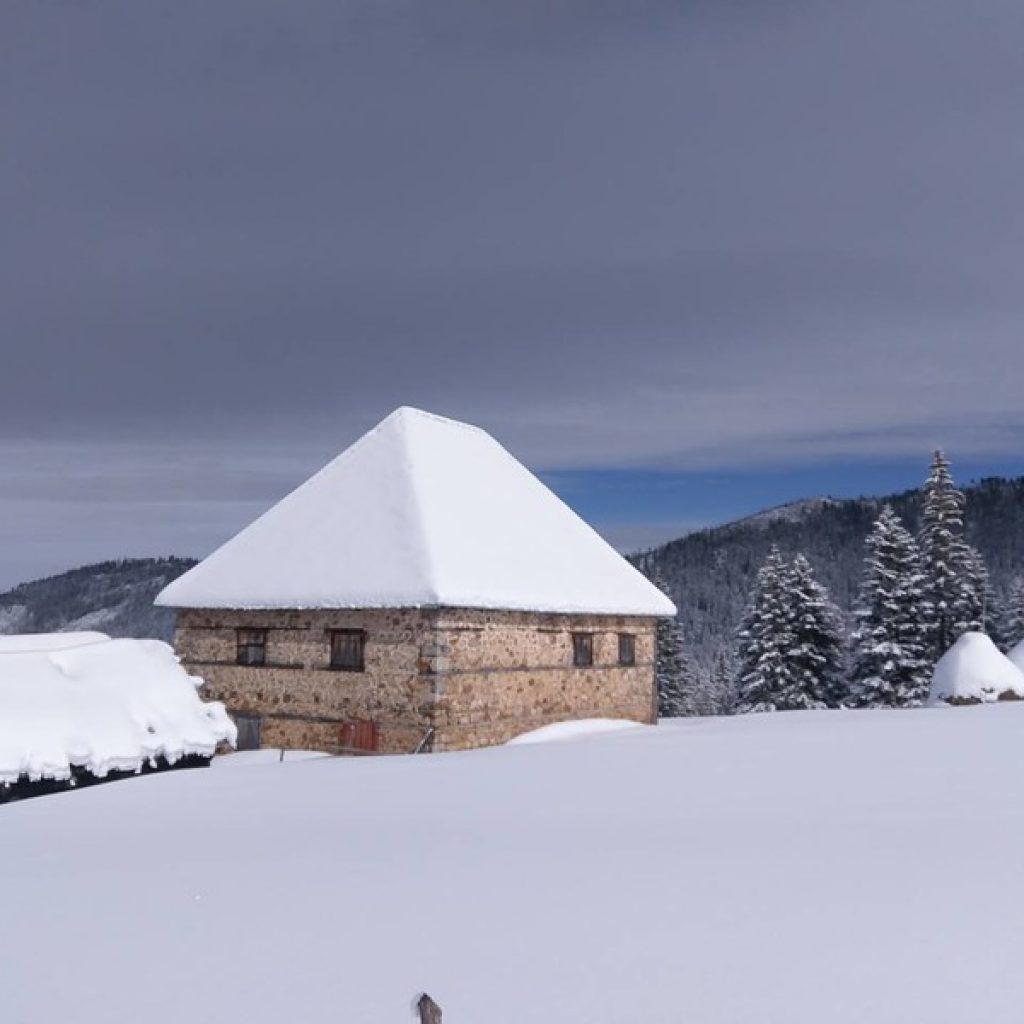 We love snow, and we love snow activities.