A country's house is always the ideal place to relax and enjoy nature. A huge number of tourists have shifted their attention from traditional populated places to the rural environment. Meaning, the history of a country still remains important when visiting a place, but so does the tradition. Where to learn about the tradition of a country better than in the Agrotourism farms in Albania. Agrotourism boasts the rural, local, ethnographic, and traditional heritage. This article is created to shed light on that part of tourism in Albania.
Agrotourism gives the visitors a glimpse of one country's way of life and gives them the opportunity to get involved in it. Which is an experience that one wants when visiting a country. Also, it allows one to breathe fresher air, learn more about nature, flora, fauna, and gives them the opportunity to participate in farm work.
If you visit an agrotourism farm in Albania you'll be able to enjoy different experiences such as, wine tasting, raki tasting (a raki is a form of moonshine drink), food tasting, and being able to pick your own veggies and fruits. While visiting an agrotourism farm in Albania you will find out that each region has different farming, cultural, and linguistic traditions.
In this article, we aim to show you each one of the agrotourism farms in Albania individually.
Agroturizëm Huqi
Location: Lalez Bay
Contact:
+355 67 509 9909
[email protected]
http://www.agritourismhuqi.com/
Agrotourism Huqi is an agrotourism farm in Lalez Bay in Albania. Located by the lake, with detached wooden cabins that cost around 50Euros per night.
This agrotourism farm is a great destination for everyone. The restaurant offers a great variety of traditional Albanian dishes. The dishes are accompanied by the house wine, which is Albanian made. The main specialty is lamb or kid which are cooked in an exquisite way, that you will feel them melt into your mouth. This is a slow-food cooking tradition. The restaurant has a capacity of 250 people. This farm gives employment to the people of the nearby villages. The wooden benches and long tables offer space for everyone who wants to have lunch or dinner at this place.
There is a place for children to enjoy exploring while they wait for their order. The vegetables are grown just behind the restaurant, and the property is surrounded by grapevines.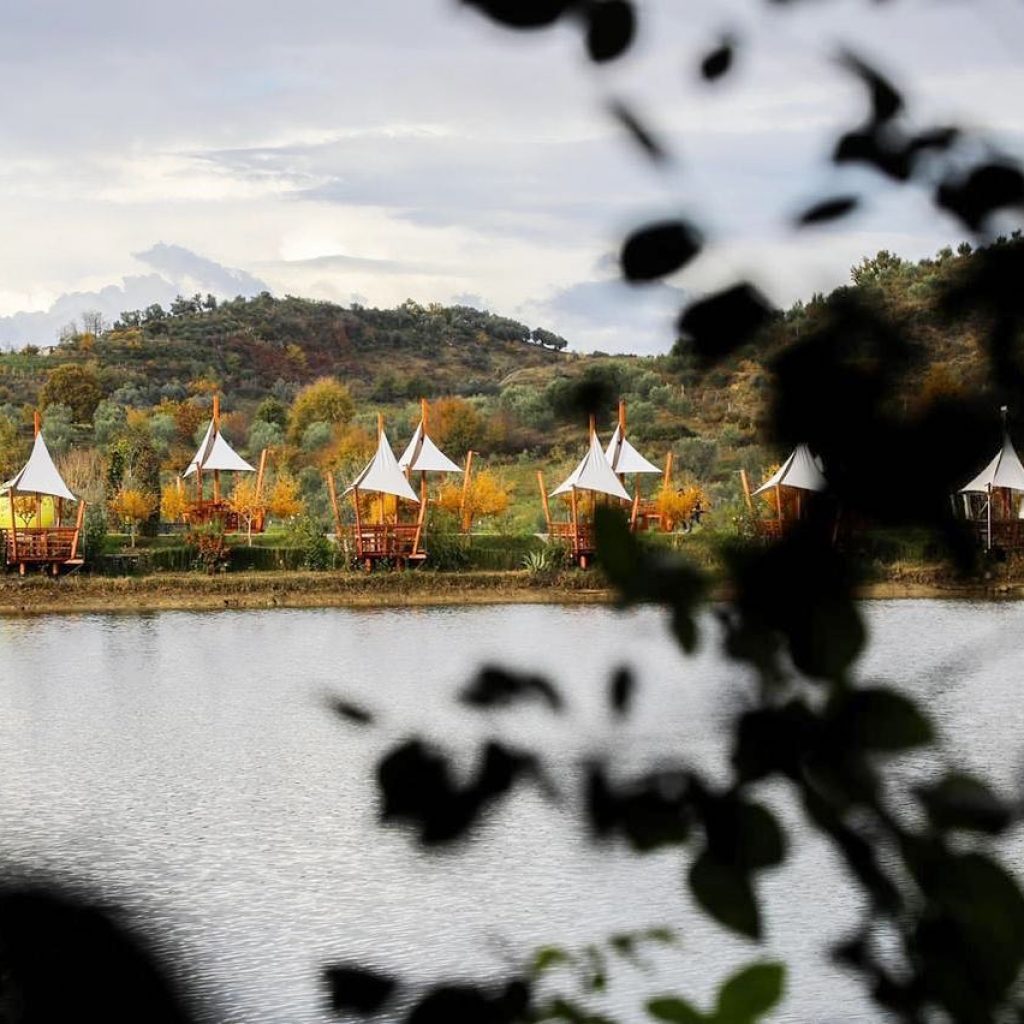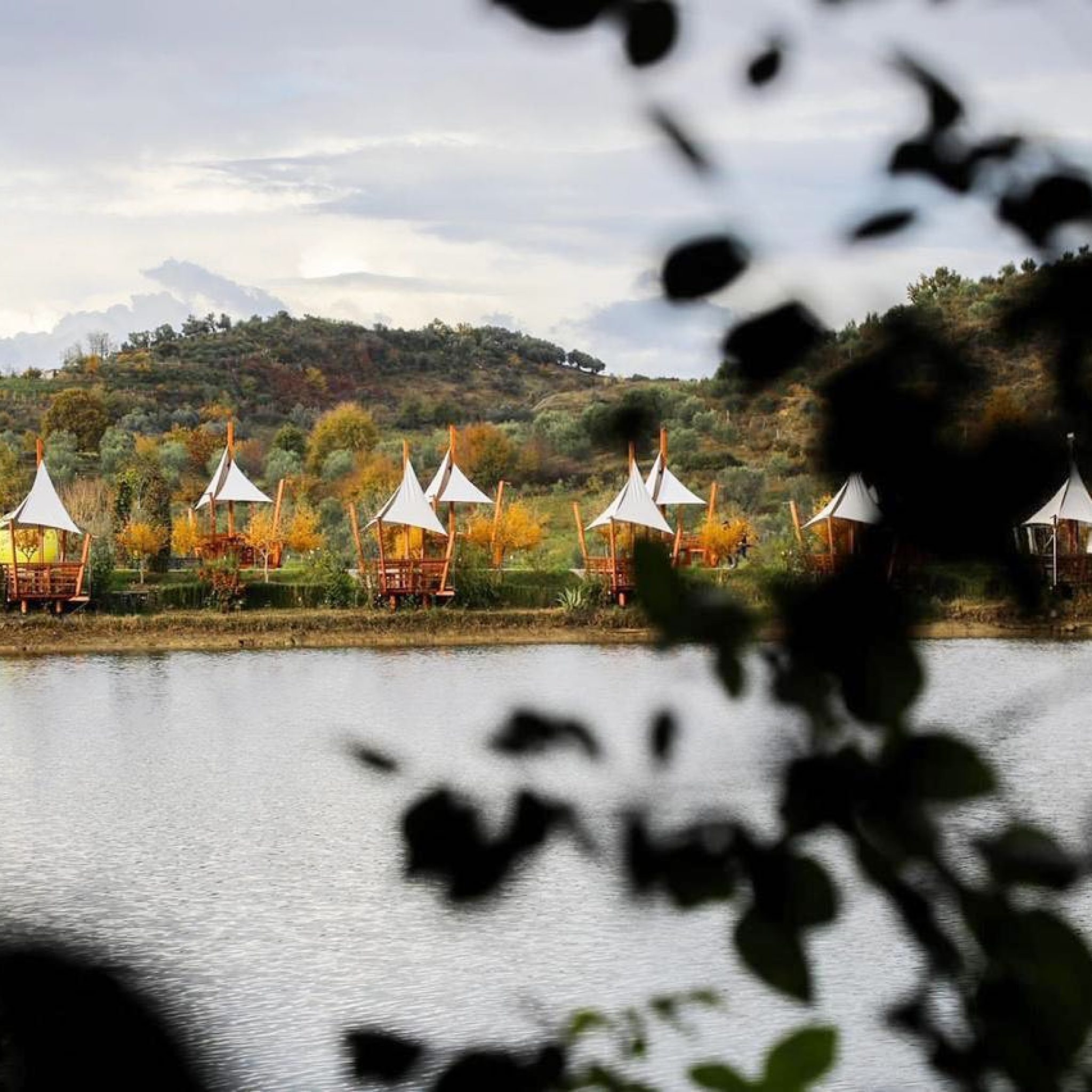 Kantina Alpeta
Location: Roshnik
Contact
+355 69 748 4361
+355 69 766 7302
[email protected]
The Alpeta Winery is located in the village of Roshnik. Roshnik lies on the hills of Mount Tomorr and is home to 120 families. Surrounded by orchards, olive trees and vineyards are what make this place wonderful. Kantina Alpeta is a family-run business, and it comprises a winery, a guest house, and a restaurant. This winery produces a merlot-cabernet blend, barrel and not barrel. And Also, white wine and raki. The winery produced more than 50,000bottles of wine in 2018 and supplied a lot of restaurants in Tirana.
However, later on, they transformed the winery into an agrotourism place when they opened guest rooms and a rustic restaurant with natural stone and wood. To get the full experience you have to stay at the farm, and breathe fresh air and enjoy the amazing views of Tomorr. On this farm grow other kinds of fruits such as figs, olives, nut trees, pomegranates, citrus, walnuts and hazelnuts, and almonds.
To stay at this farm is 10E per bed, or 30 euro per double room.
Farma Sotira
Location: Leskovik

Contact:
+355 69 23 42 529
[email protected]
http://farmasotira.com
If you are eager to breathe fresher air and to get away from the city life, then we advise you to look into our blog of agrotourism farms in Albania and learn more about Farma Sotira. This farm is located in the southeastern county of Kolonja, You have two ways to go there, one is from passing through Korca and the other is from passing through Permet. This place will help you to take a hot drink during the winter days and a cold one during the summer days, but also it will help you eat traditional food that you would love.
Walking around this property, you will see animals that delight such people as you and the younger ones more. There are horse stables, and cows for your ultimate experience of country life. In the summer month, the sheep of the farm leave to graze further up the mountains. There you can also find a vineyard, where the owner of the farm buys grapes to make its own raki. The food is to die for, homemade, freshly cooked, and traditionally done.
There are different accommodations available.

Bujtina Dini
Location: Rubik
Contact
+355 68 46 52 952
[email protected]
Just in the county of Mirdita, 5 km from Rubik you will find the guest house of Dini. Perched in a small valley, with a rural setting and stone walls you will find this small picturesque guest house and restaurant. A family-run place, where big dreams became reality. The Guesthouse Dini is built with stones from the ancestors of the owner and got its name just after the old family name.
The property is surrounded by fruit trees such as peaches, apples, cherries, figs, lemons, walnuts, and grapes. And whatever you cannot find there, you will find it at the neighbor's house. The restaurant offers seats, inside and outside, and behind the house surrounded by the woods. The menu has a variety of fresh things to offer, it consists of meat dishes, wine, dairy products, and homemade cake.
Bujtina Tomadhe
Location: Shengjergj, Tirana
Contact
+355692105543
[email protected]
Tirana, the colorful capital of Albania where everyone loves the nightlife and a stroll around the city. But just behind the iconic Mount Dajti lies a valley that is named Shengjergj. A small village, with a waterfall where everyone goes to enjoy the view and the sound of water falling from such heights.
In Shengjergj you will find Bujtina Tomadhe which is run by a couple. The name of the Guesthouse has different variations to interpret but I'd like to stick with the story of the Goddess of Water as the area is rich in water resources. The guest house is in the corner of the small village and it's surrounded by mountains, greenery, and a quiet atmosphere. In the guest house, you will find 7 rooms, 2 floors, a pool, and a garden. The garden has fruits and vegetable patches. The jams and raki are homemade and you can cook your own meal in this place.
The breakfast is served by the owners and is Albanian typical breakfast, Meanwhile, for lunch or dinner, you have to pay separately and order in advance. Everything is cooked with fresh products from the nearby farmers.
The guest house is a lovely place to take a break from Tirana.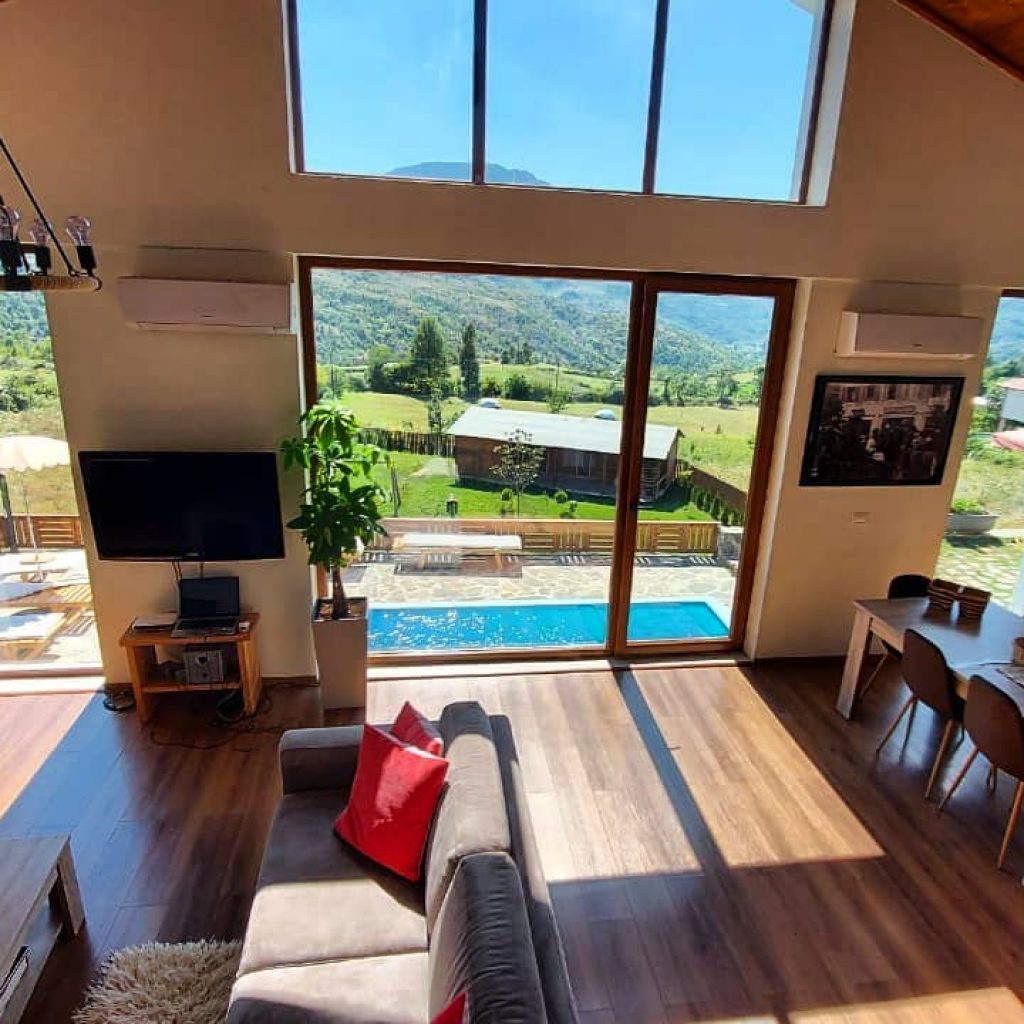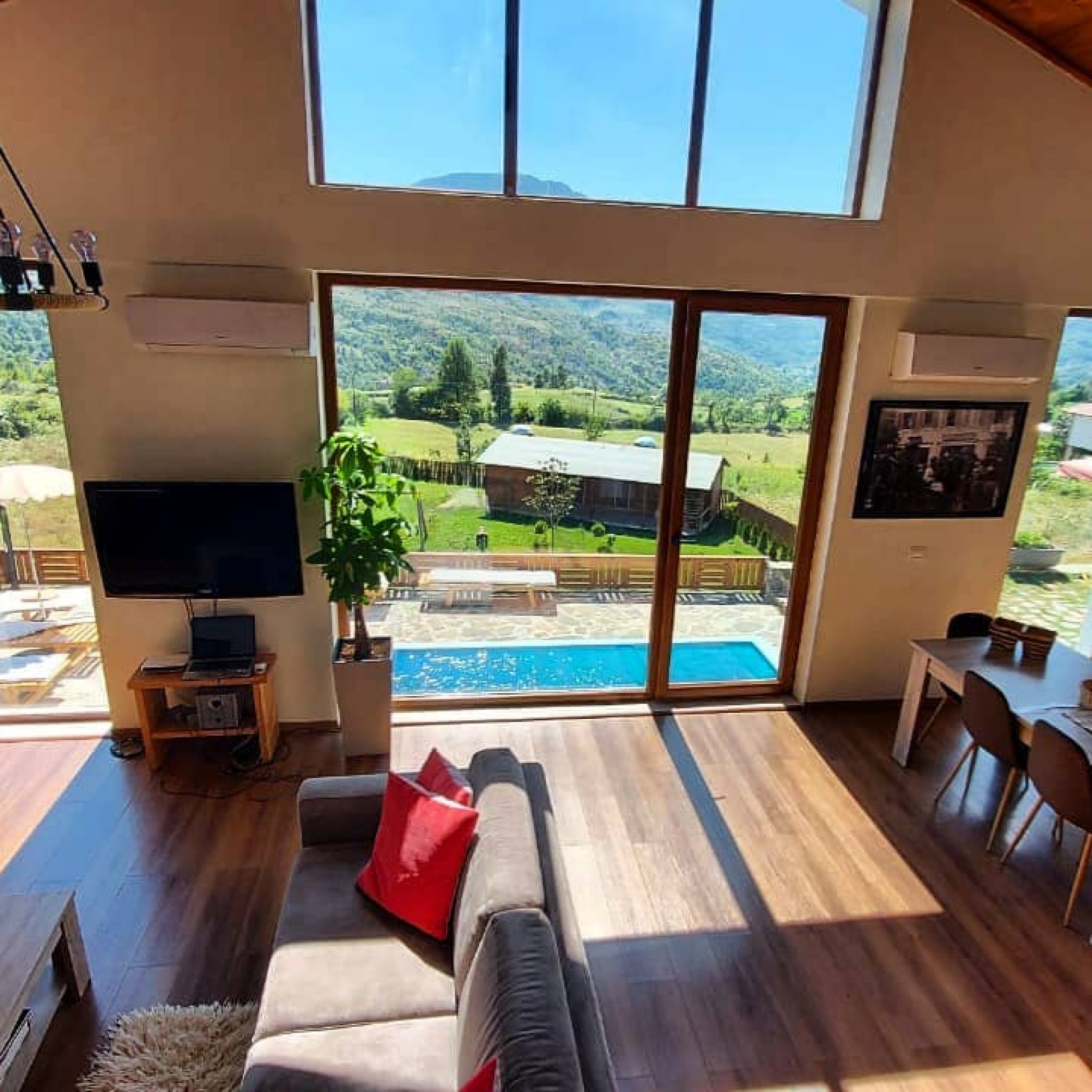 Agroturizëm Gjepali
Location: Shijak

Contact
+355 68 905 8888
[email protected]
http://agroturizemgjepali.com
Agroturizem Gjepali is one of the Agrotourism farms in Albania that everyone should visit. Located in Shijak-Durres, more precisely in Gjepalaj village nearby the loop of a river, this farm is made through the inspiring story of the owner who migrated at a young age and became a kitchen chef and later on he wanted to have his own restaurant where he would do what he loved most, cook food.
The Italian influence of the owner is shown through the architecture of the restaurant and guesthouse. The menu of this agrotourism farm in Albania is traditional Albanian with local ingredients. The restaurant offers a wide range of food and specialties such as burek, homemade meatballs, slow-cooked meat, and dessert. This place offers the guests to participate in bread making, cheese making, and jam making.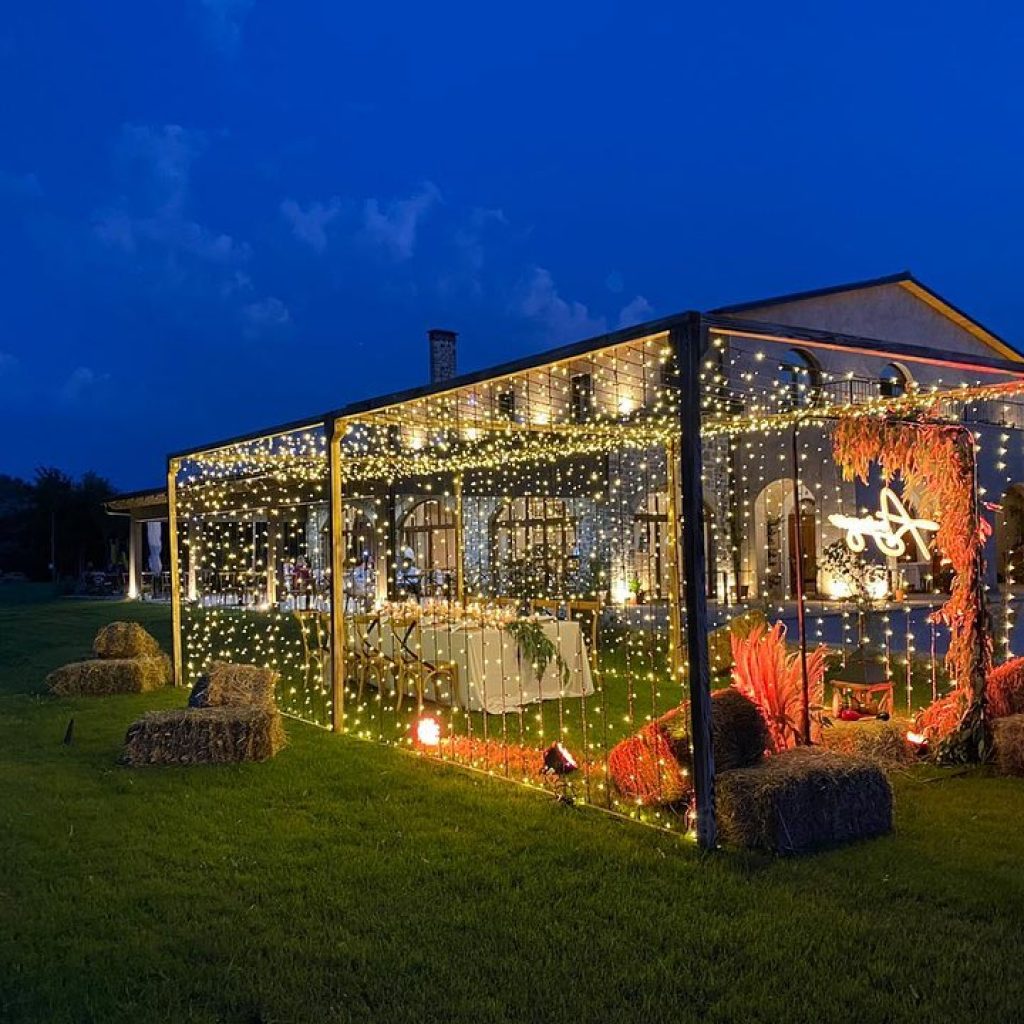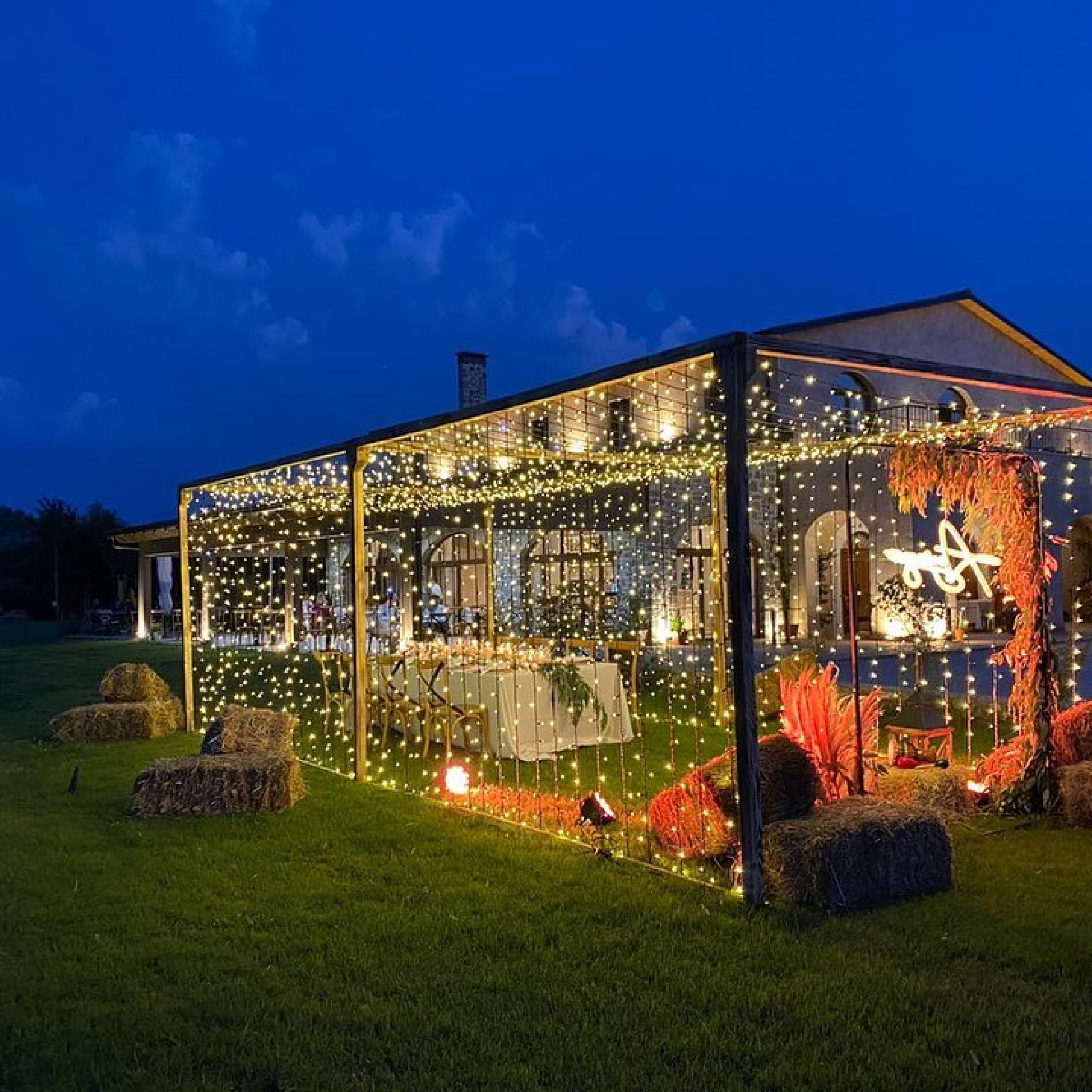 Agroturizëm Zerja
Location: Peshkopi

Contact
+355 69 9377337
[email protected]
https://agroturizem-zerja.business.site
Peshkopi, this overlooked small town of Albania, should be a tourist destination as soon as possible. Just outside the town of Peshkopi, you will find one of the agrotourism farms of Albania. A three-story traditional style building close to the main road. This agrotourism farm features a whitewashed façade, wooden balconies, a ground floor where the business lies.
The business started when the owner started producing and selling trahana a product made of fermented dough of flour and yogurt, and jufka which is a kind of traditional pasta. Not long, the jufka's he made became famous all over the region and beyond. The family started making jams, fruit preserves, juices, and pickles. Their business reached its peak in 2018 when the owner decided to expand his workshop into a restaurant and a guesthouse.
This restaurant offers a menu that features a wide variety of meals, from lamb to baked veal, steak and liver, homemade burek, fli, and the jufkas. Above the restaurant, you can find the rooms that are available to be booked all year round and give you a cozy feeling.
Kantina Enol
Location: Preze

Contact
+355 67 404 2711
+355 68 203 6634
[email protected]
https://kantinaenol.com/
Kantina Enol is a winery not far from Tirana in the village of Preza. In Preza, you will find a castle that served as a strong and strategic communication point for Skanderbeg. The castle links somehow with the castle of Kruja and Petrela because in some sort of way they would notify one another in case of an enemy attack.
Meanwhile, Kantina Enol is a few minutes from the center of the village. Being a winery and a farm Kantina Enol has a restaurant that invites you to taste the amazing fresh products and also it has a vineyard where the grapes are picked for the winemaking. The wine is cabernet, sauvignon, and merlot but also the house wine. In this place, you can do a wine tasting tour and try the different aromas and flavors of wine.
The restaurant has large wooden tables with red-checkered tablecloths and bouquets with fresh wildflowers. The dishes are cooked with organic local ingredients and are pleasing to the eye as much as they are to the stomach. The ingredients are partly grown on the farm, where you can find olive, apple, plum, pomegranate, fig, cherry, chestnut, and walnut trees but also vegetable patches.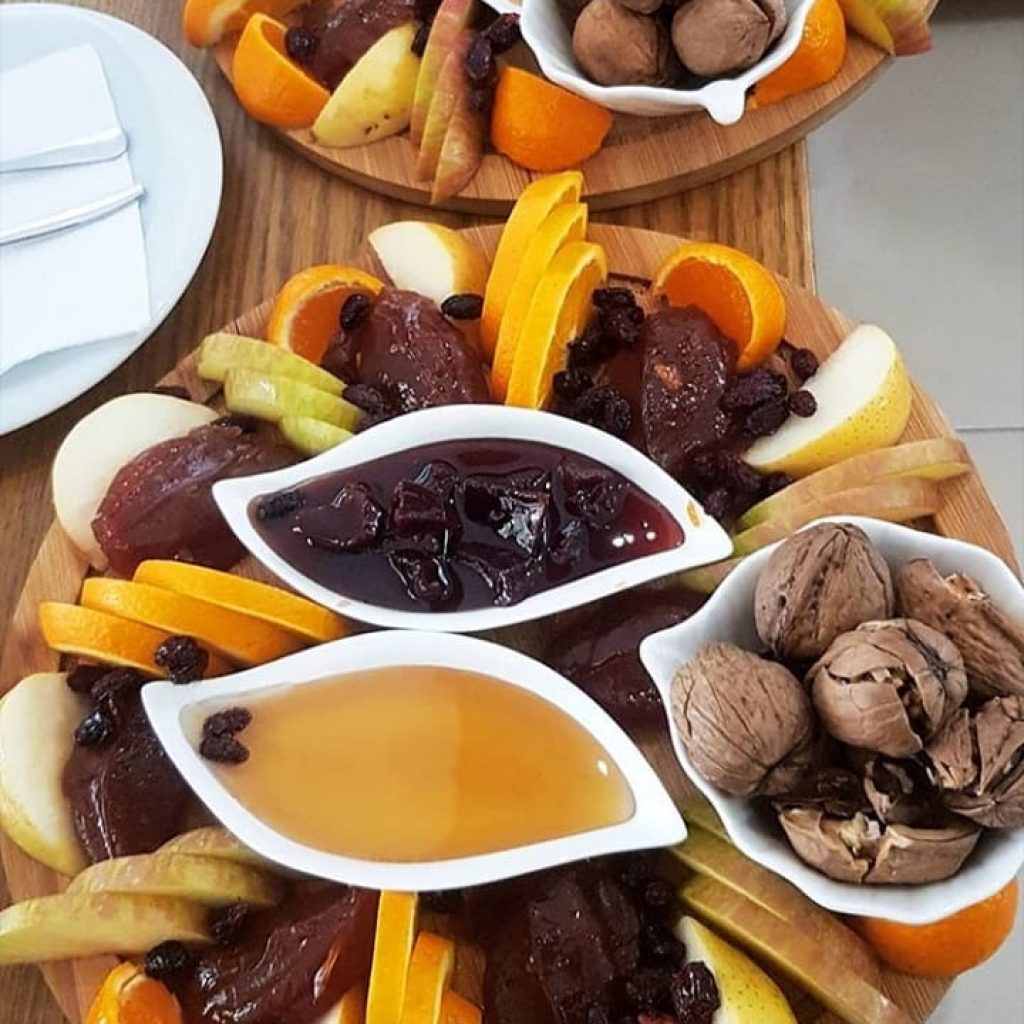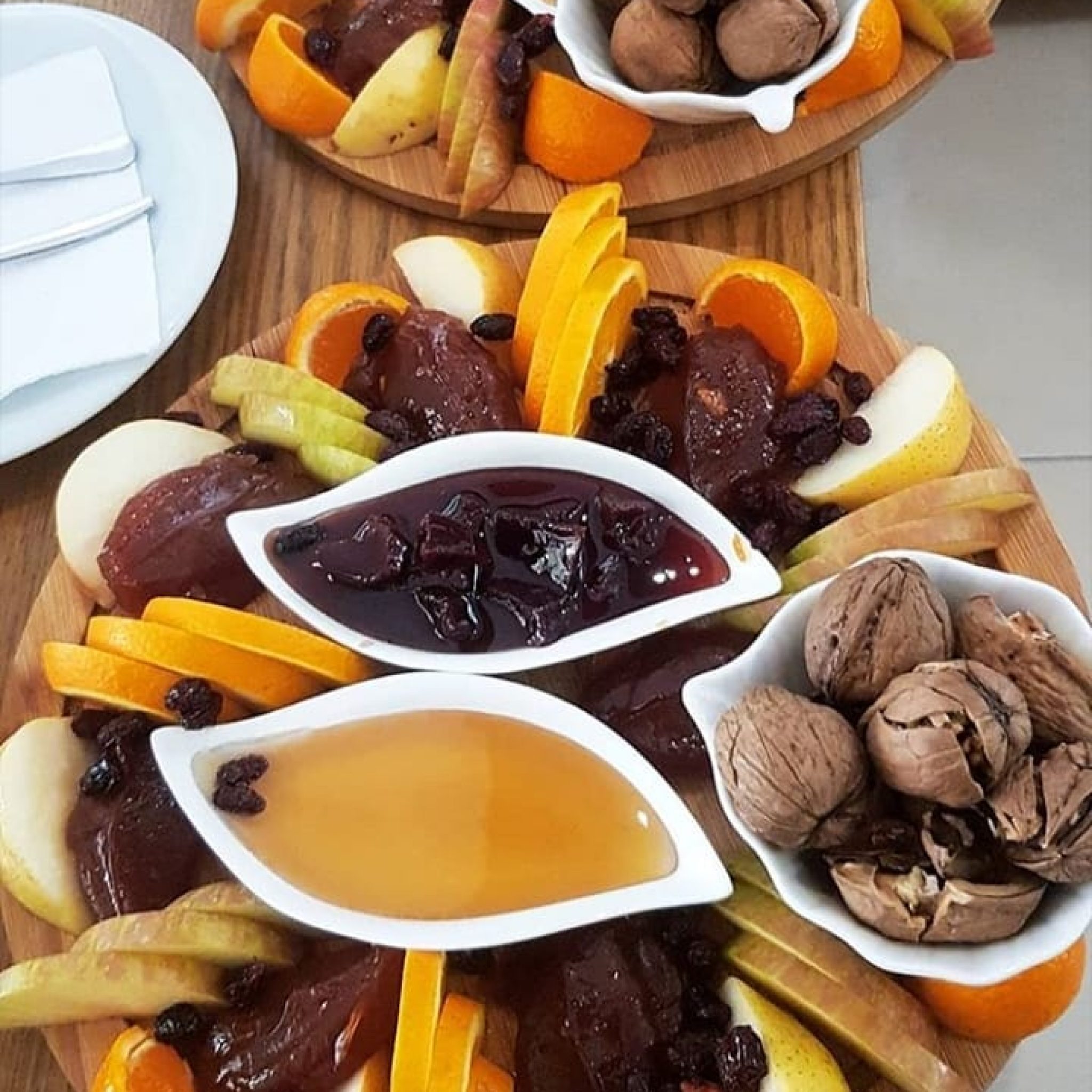 Bujtina Xhebro
Location: Tepelene
Contact
+355 69 341 8154
+355 69 464 3704
+355 69 414 8837
[email protected]
[email protected]
Guesthouse Xhebro is located on the slope of Mound Kendrevica in Tepelena. What you see first upon arrival is a small garden that looks inviting. In the guest house, they prepare different dairy products from the animals at the farm. Meanwhile, the restaurant is located on the ground floor and offers freshly prepared meals. Everything you have on your plate comes from this guesthouse's farm. From the dairy products to the meat plates and jams and desserts, everything is homemade. This is the perfect gateway place if you are looking for a place to relax away from your phone this is the place.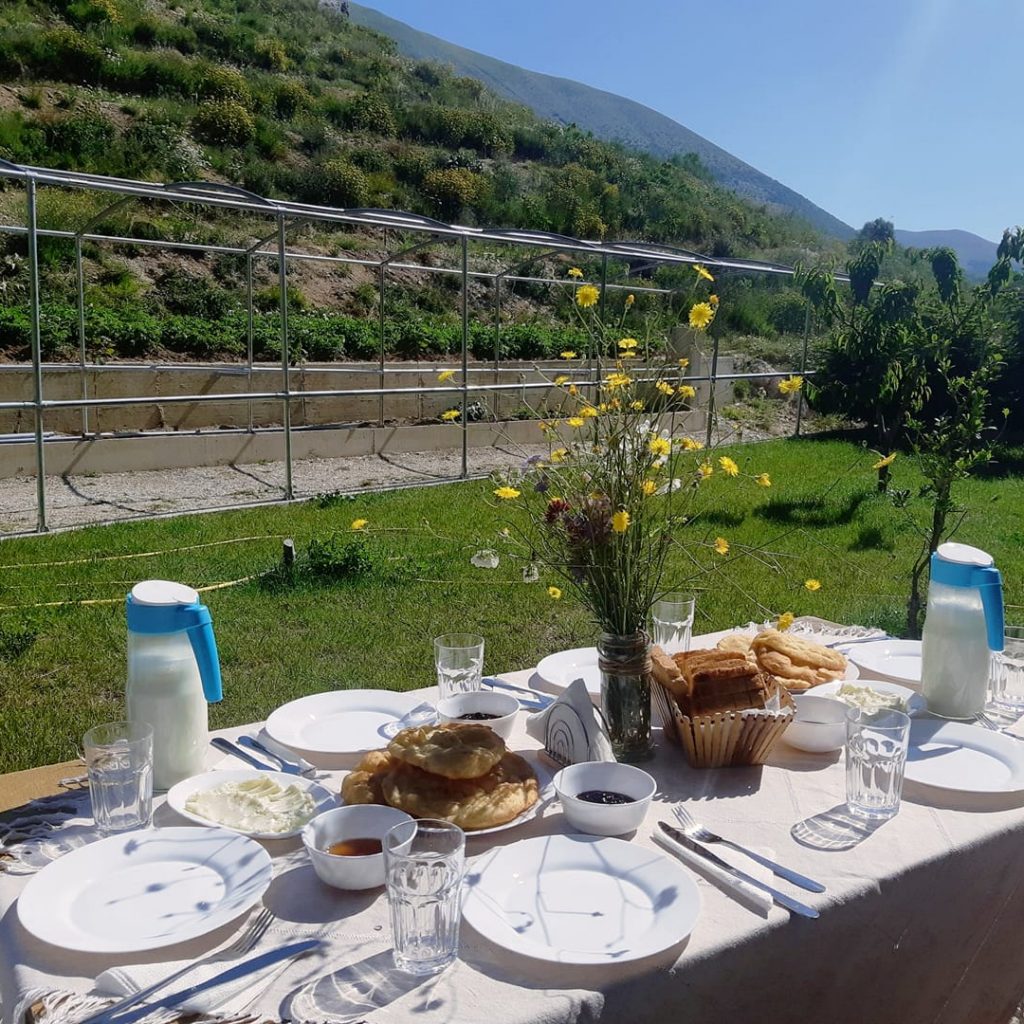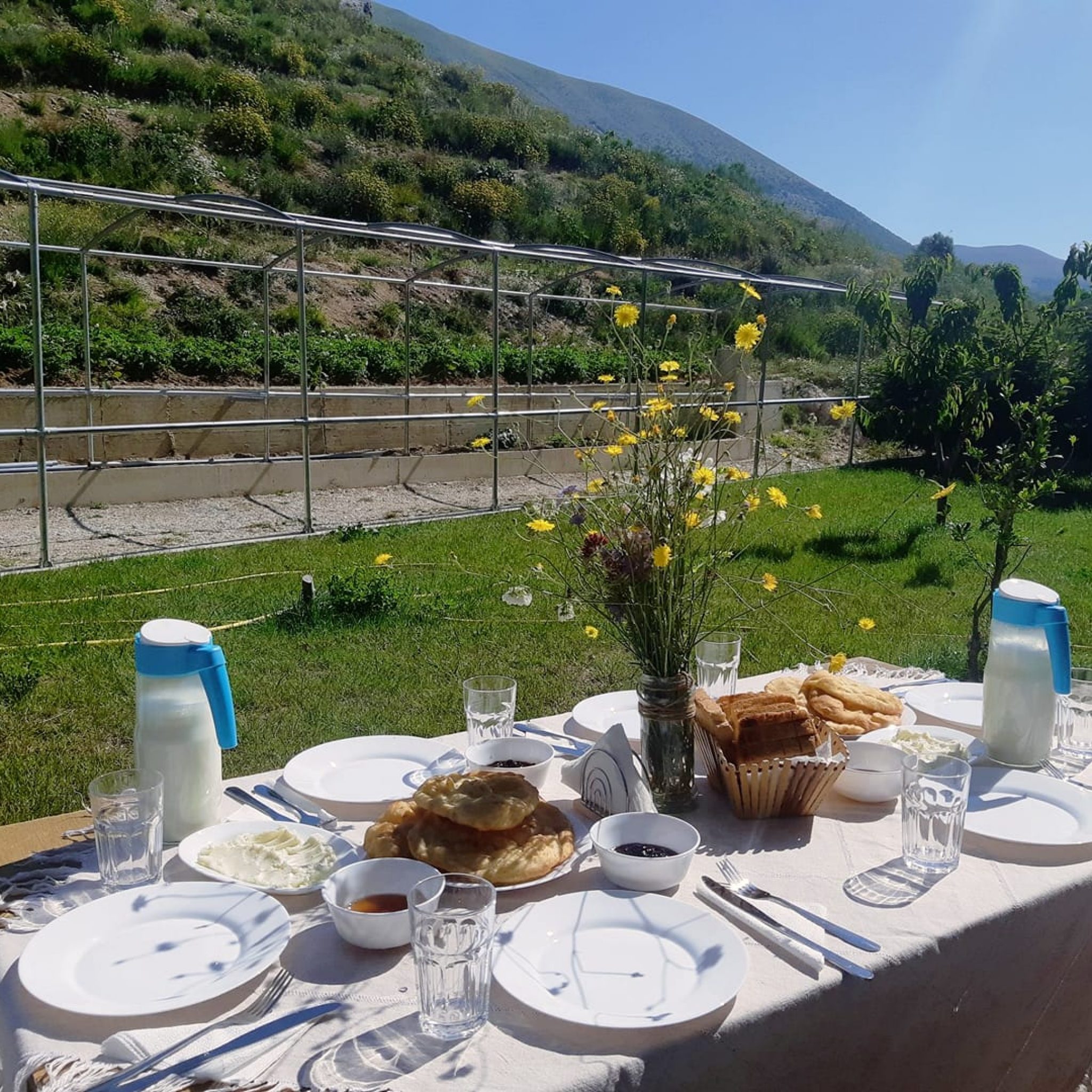 Kantina Arbëri
Location: Rubik

Contact
+355 69 205 7553
+355 69 443 3773
[email protected]
http://www.kantina-arberi.com
Kantina Arberi has started from producing small batches of wine for personal use to selling locally and nationally. Their wine has gotten many prizes. Kantina Arberi produces 120,000 bottles a year. 15% of their wine is exported to Germany, Switzerland, Denmark, the USA, Hong Kong, and Macau. The winery is now finishing the construction of a restaurant and a guesthouse. The idea is to have a meal while one can stay overnight or try a traditional meal. Also behind the winery, they have started the construction on the hill behind the winery.
The architecture is inspired by the lock-in towers that are traditional to the area. Surrounding the building are the grapevines on the slopes of the hill. They intend to raise animals around and produce fresh meat and dairy for guests to enjoy. This place deserves your visit to try the wine and in the future to try the fresh products and taste the wine.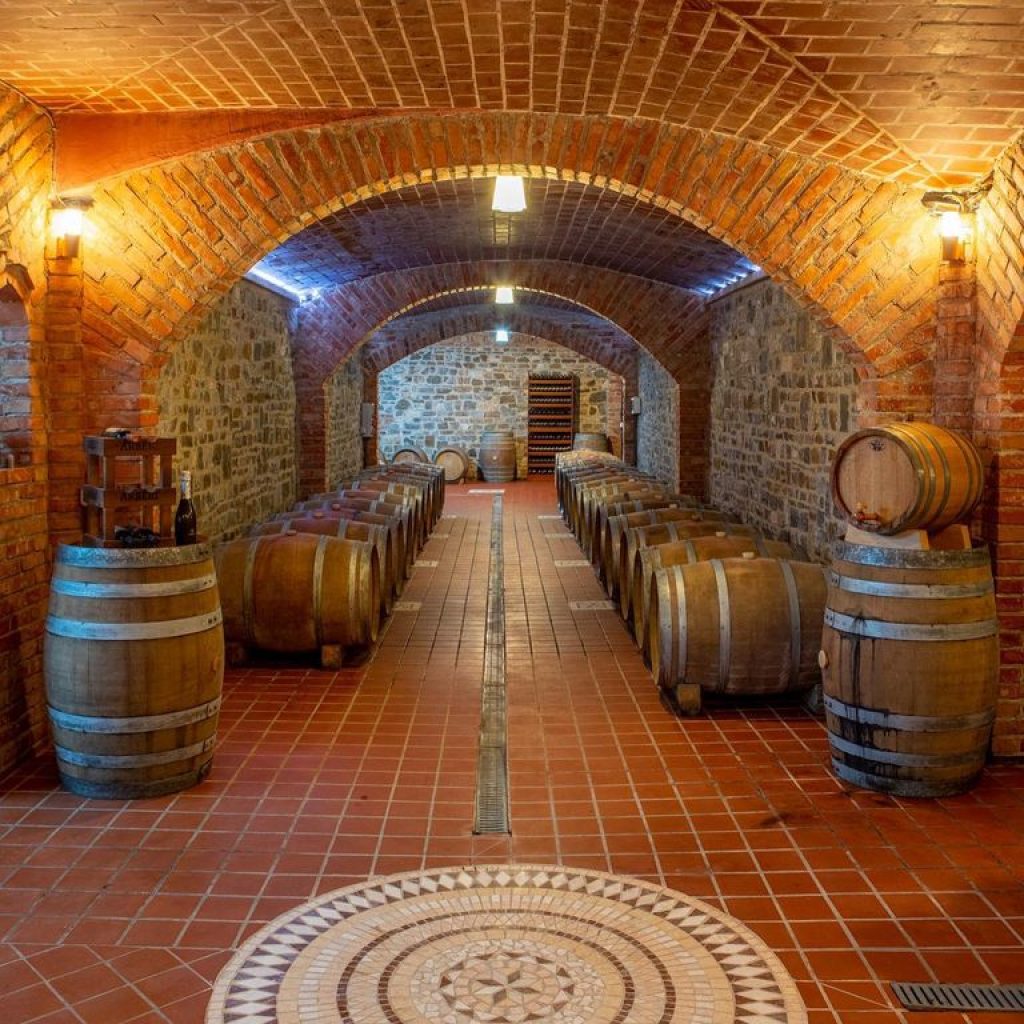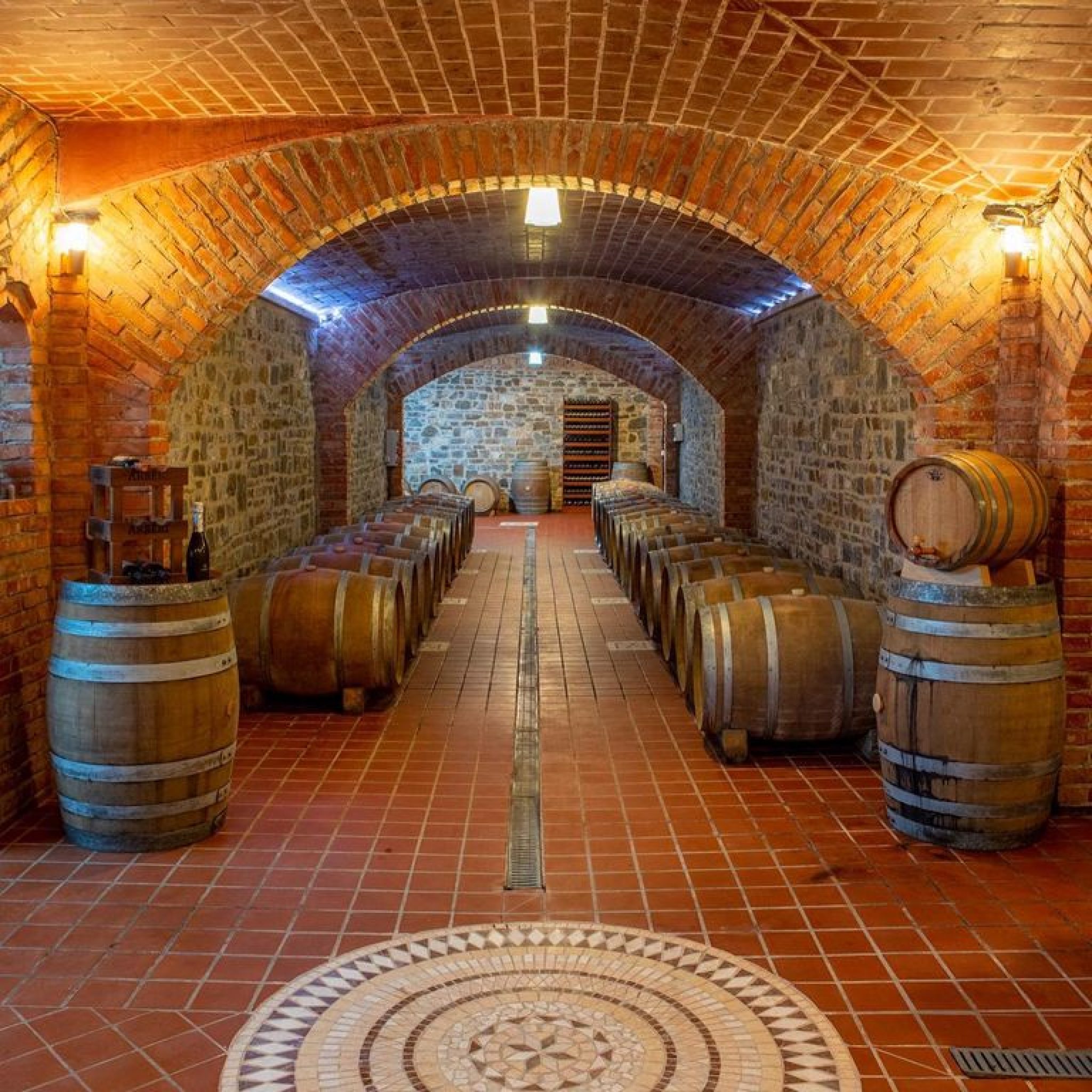 Kodra e Kuajve
Location: Durres

Contact
+355 69 609 0080
[email protected]
http://www.kodrakuajve.com
One of the main attractions is the Horses Hill or Kodra e Kuajve. A resort and restaurant dominated by a large riding enclosure around where you can find a hotel, restaurant, horse stables, and sitting area for the restaurant outside. The horse stable was build in 2011/2012 and it was supposed to be a quiet place for people to enjoy their weekend with friends or family, but soon it turned into a resort. A small restaurant was opened and grew through word-of-mouth recommendations. The Horse Hill is still the center of the business and has 15 horses and 3 ponies.
The resort offers gorgeous views over the coastal city of Durres.
This is not one of the typical agrotourism farms in Albania. The food is prepared with fresh products that the restaurant buys from the villagers. This restaurant offers meat products, fish, and seafood, but also traditional Albanian dishes and a wide variety of pasta and soups.
There is outside and inside seating as well as a fireplace room that can be booked for special occasions.
However, Kodra e Kujave is improving the facilities it offers and is soon to be a luxury destination.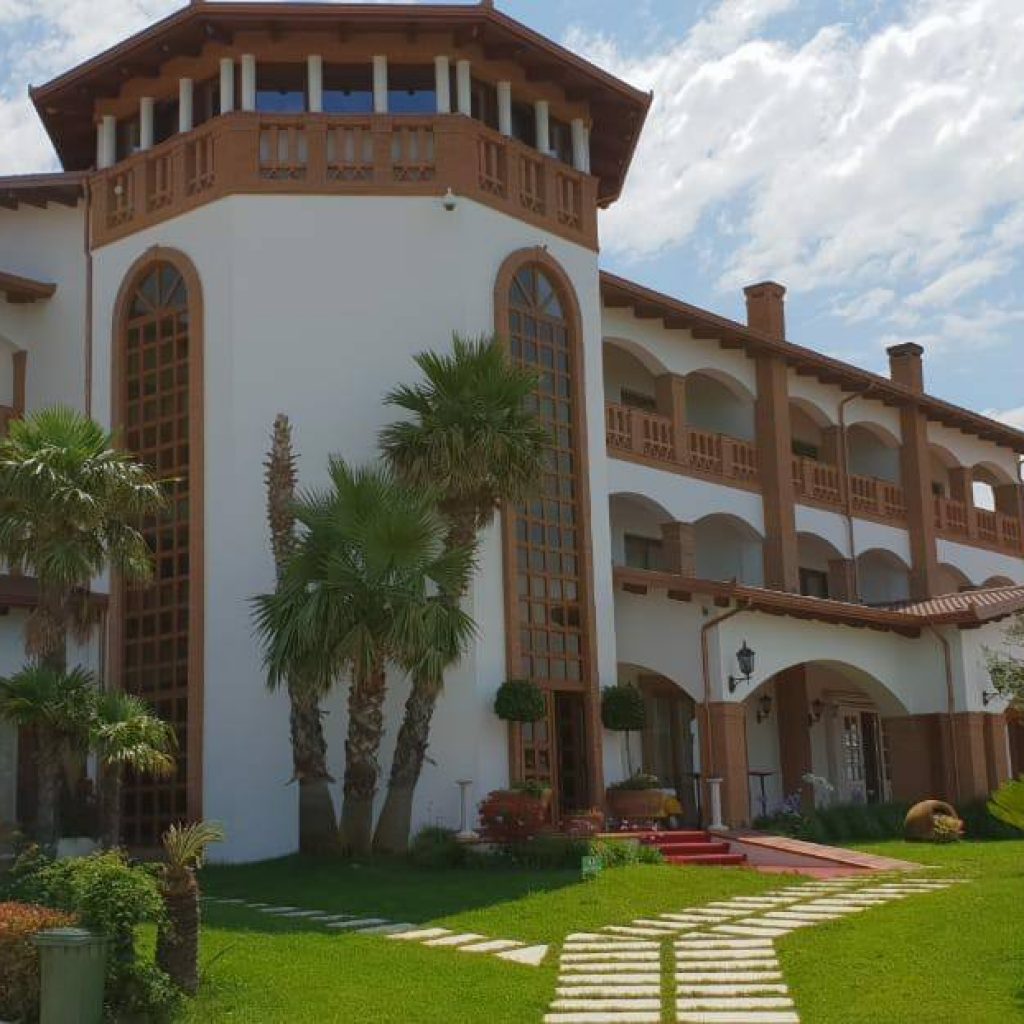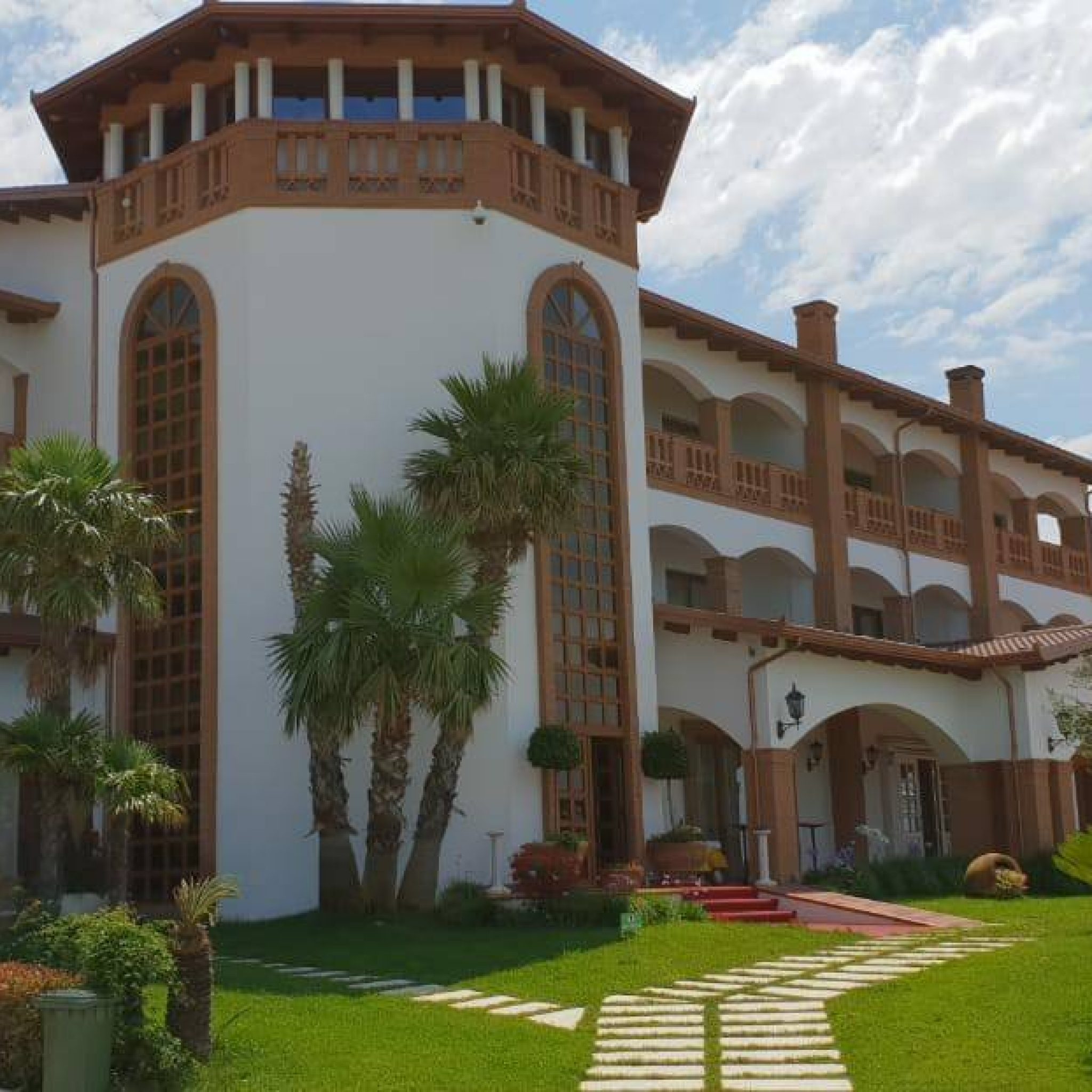 Kantina Nurellari
Locatio: Fushe Peshtan, Berat
Contact
+355 69 5136326
[email protected]
[email protected]
http://nurellariwinery.com
The Nurellary winery is what stands out in the village of Fushe Peshtan in the south-east of Berat, framed by Osum River and Mount Tomorr. The winery is a well-kept and gorgeous brick building with modern elements. Run by a family this winery was a communist warehouse in the past. It produces more than 30,000 bottles of wine per year, two-thirds are red wines and one third is white. The winery supplies supermarkets and restaurants in the region and more.
The varieties they have are from the international montepulciano, merlot and cabernet sauvignon to Pulsi and Debina e Bardhe for the white as well as Debina e zeze and Serina e Zeze for the red.
The winery has 5.5 hectares of vineyards. The family also produces raki and olive oil. All the products can be tasted during degustation which includes wine and raki and small dishes to accompany the drinks.
6 new rooms opened in 2019 for the guests to spend overnight at this place, and the breakfast is included. However, you can order other meal upon request as the winery doesn't have its own kitchen.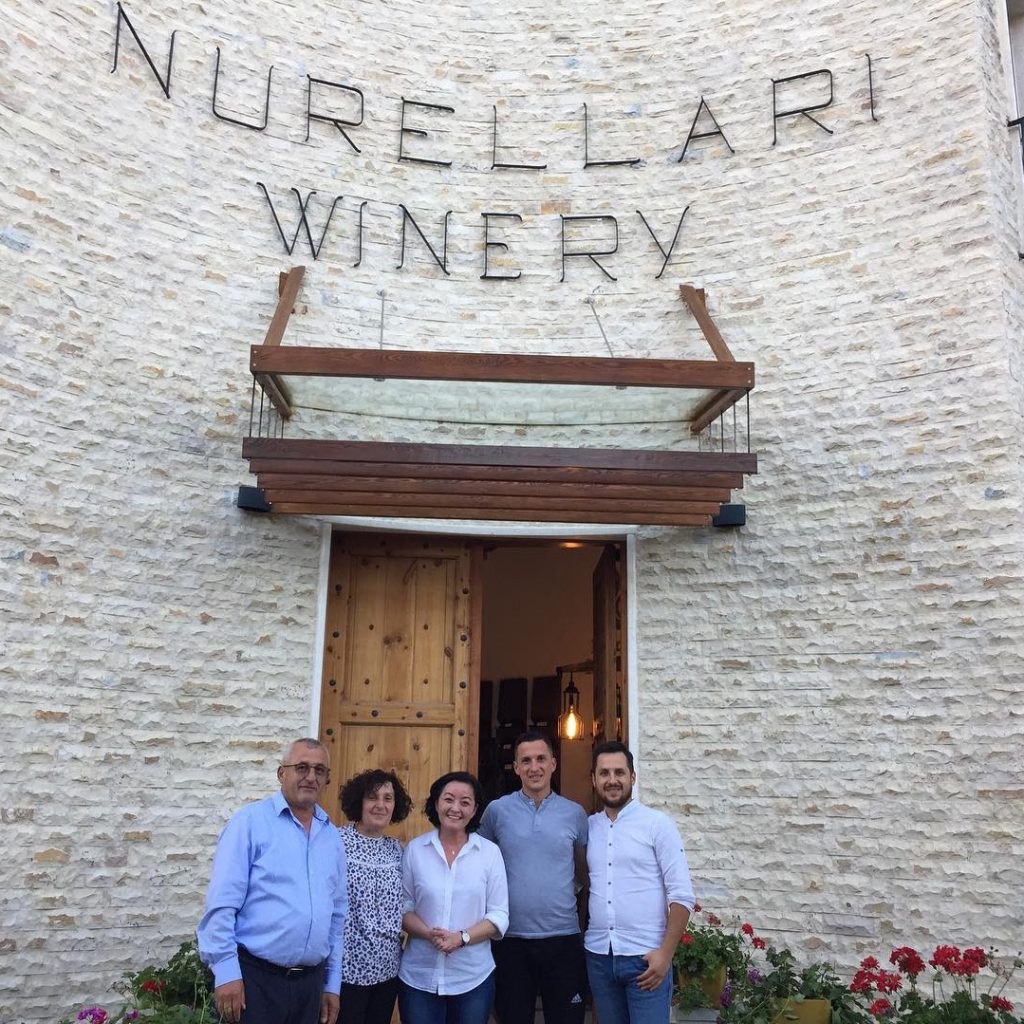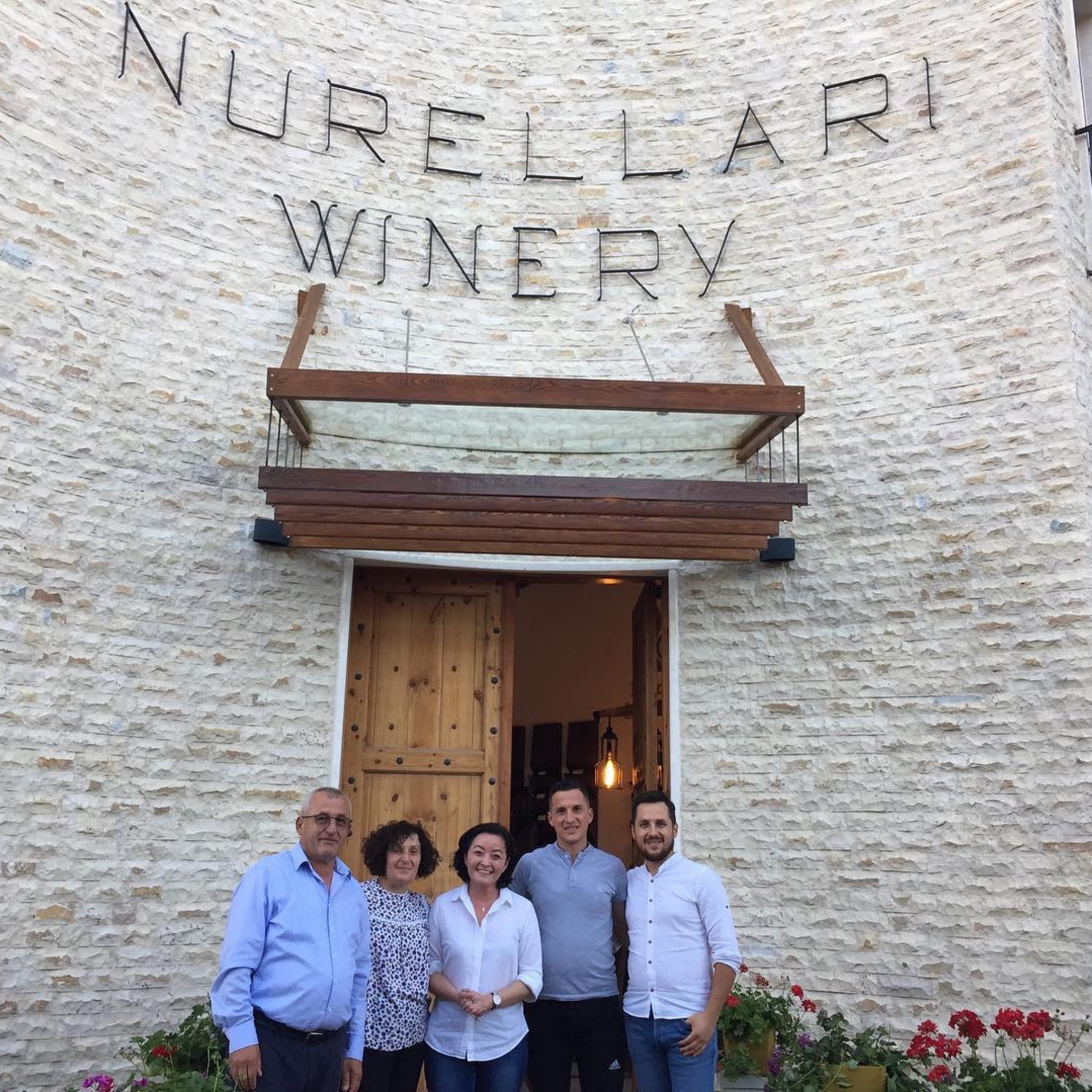 Kështjella
Location: Poshnje, Berat
Contact:
+355 68 229 7081
[email protected]
This restaurant lies right by the national road north of Berat, in the Village of Poshnje. The business has started as a bakery in the early '90s and expanded when they started producing their own flour and it reached its peak when they started farming and planting vineyards to produce raki and wine. They opened their first restaurant in 97' and enlarged it in 2004. However, hotel rooms were added in 2015 and as a place has only diversified since then.
Nowadays the look of Keshtjella Bar and Restaurant is true to its name, "the castle". The restaurant looks like an Illyrian and roman stone castle and serves great portions of traditional food. Also, it has 8 hotel rooms, with wood, brick, and stone décor.
In addition the family that runs this restaurant has its own farm, where they have 40 cows, 40 calves, 100 pigs and piglets and wild boar. Also ducks, chicken, geese, sheep and goats can be found on this agrotourism farm of Albania.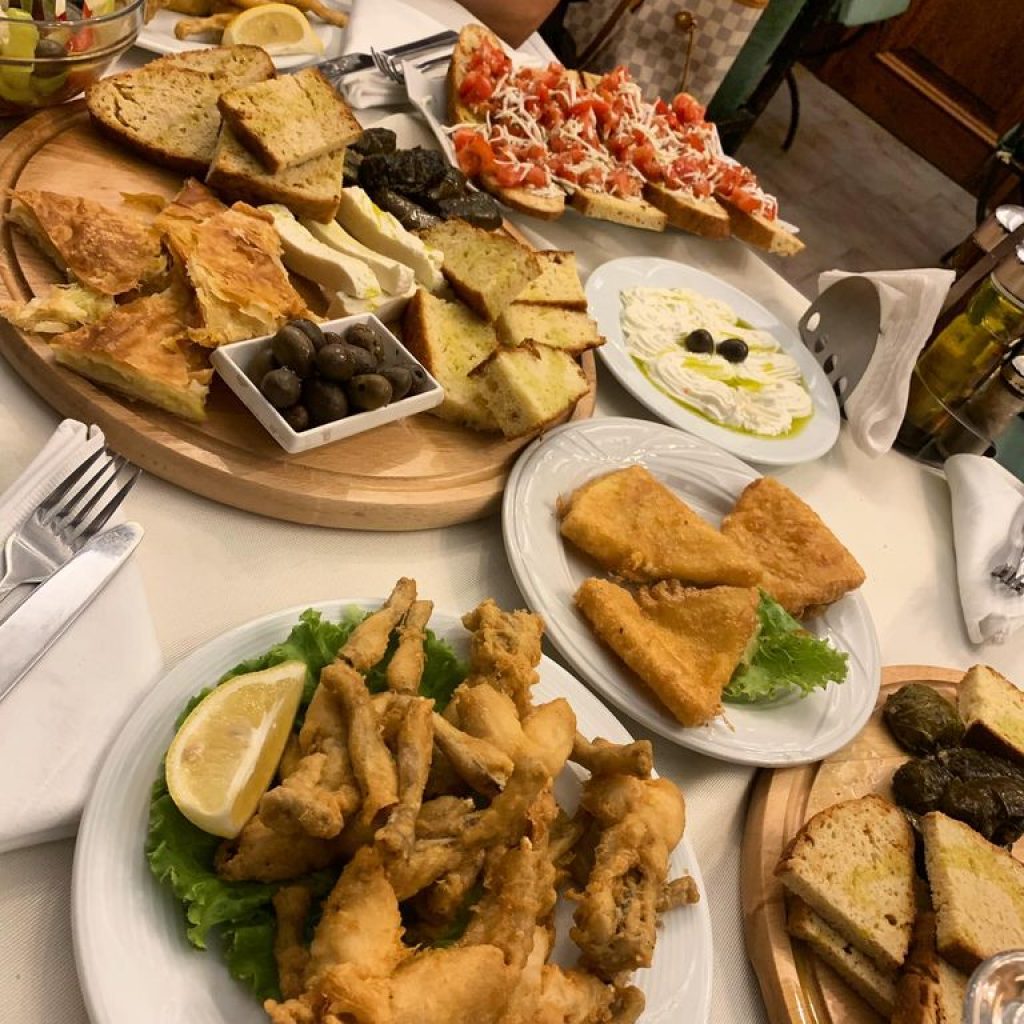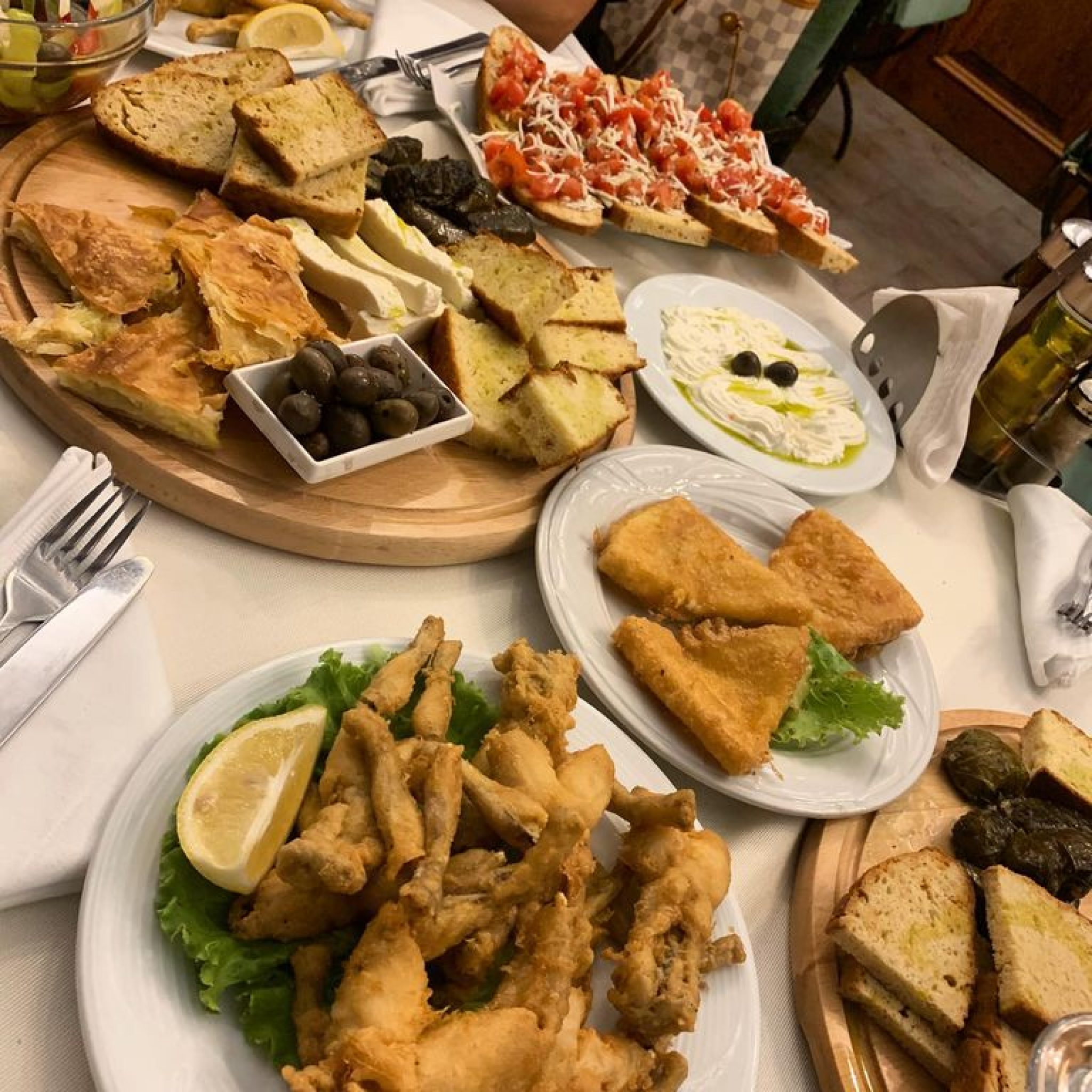 Nari Lundra
Location: Lunder, Tirana
Contact:
+355 69 207 4573
[email protected]
http://www.narilunder.al/
This restaurant is located 20 minutes drive from Tirana in the rural part of Lunder.
This place exists for 25 years, but nowadays it looks fancier than ever. It is a family restaurant with 130 table settings that stretch over a large indoor space and an outside seating area this place is usually packed.
The menu has grown over time and offers traditional dishes like burek, roasted kid or lamb, chicken with porridge, and other different casseroles. The food is freshly produced by the nearby farm which is home to different animals.
This place is for a day of relaxation outside Tirana's noise.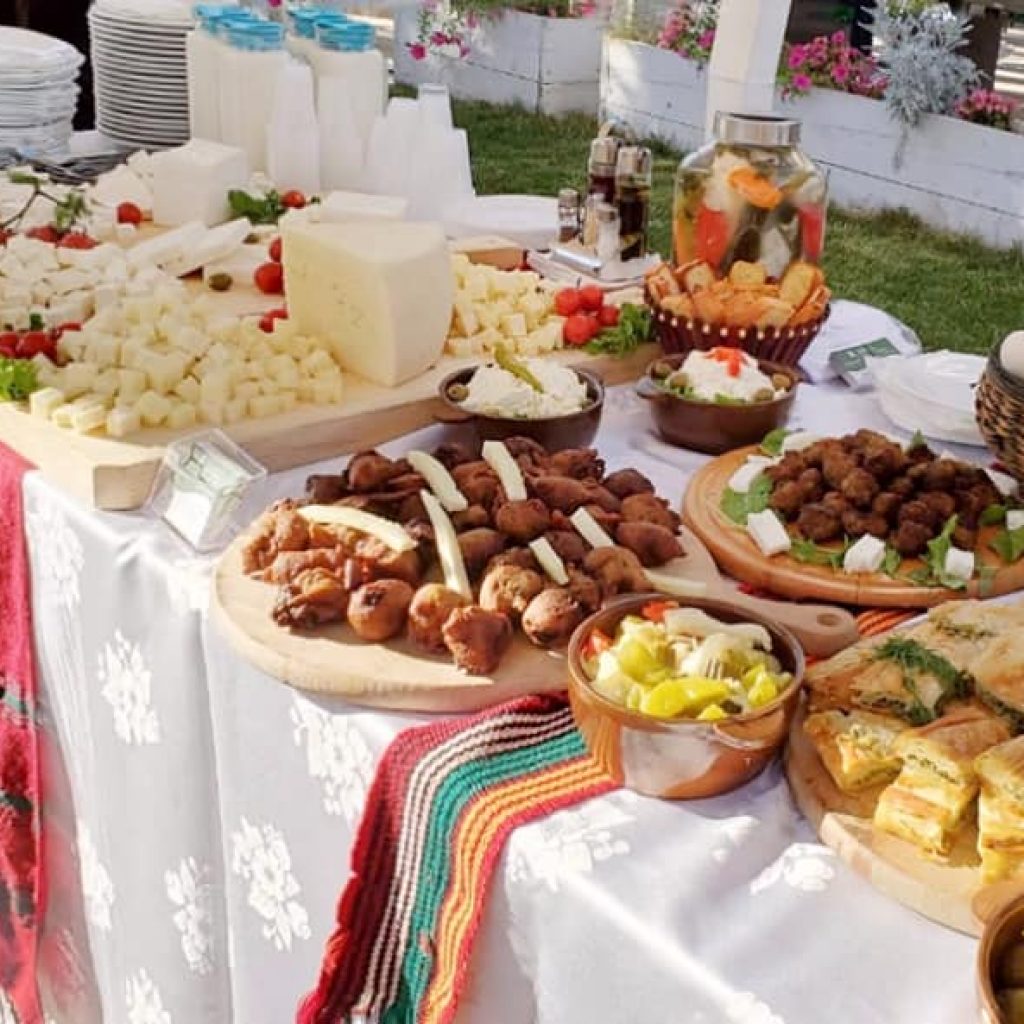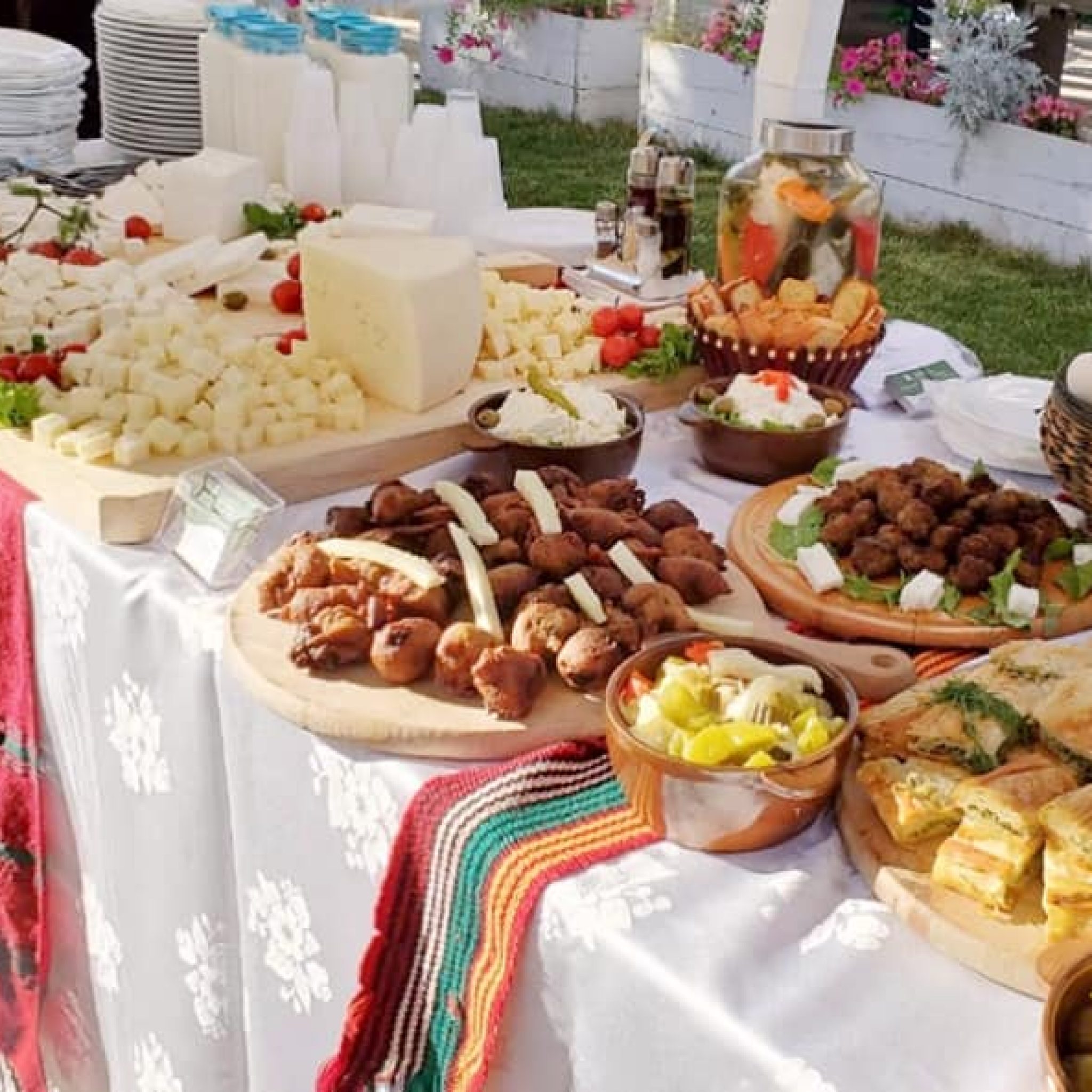 Shkreli Resort
Location: Qafeshtame
Contact
+355 68 20 82 006
[email protected]
https://shkreliresort.al/
Just on the hillside near the Qafeshtame lies Shkreli Resort, a hotel, and a restaurant. Located in the heart of Qafeshtama National park, this is a scenic place for a good time. This place offers a set of two detached buildings with 31 guest rooms between them and is inspired by the towers which are traditional to the northern part of Albania.
There is a playground area for children and shade on the pine trees for the adults. The food is all locally grown and produced by the villagers nearby. Meanwhile, some vegetables are grown in the patches near the resort. Fruit trees, chickens, and beehives were added in the last years.
The place offers all mountain related sports for one to enjoy.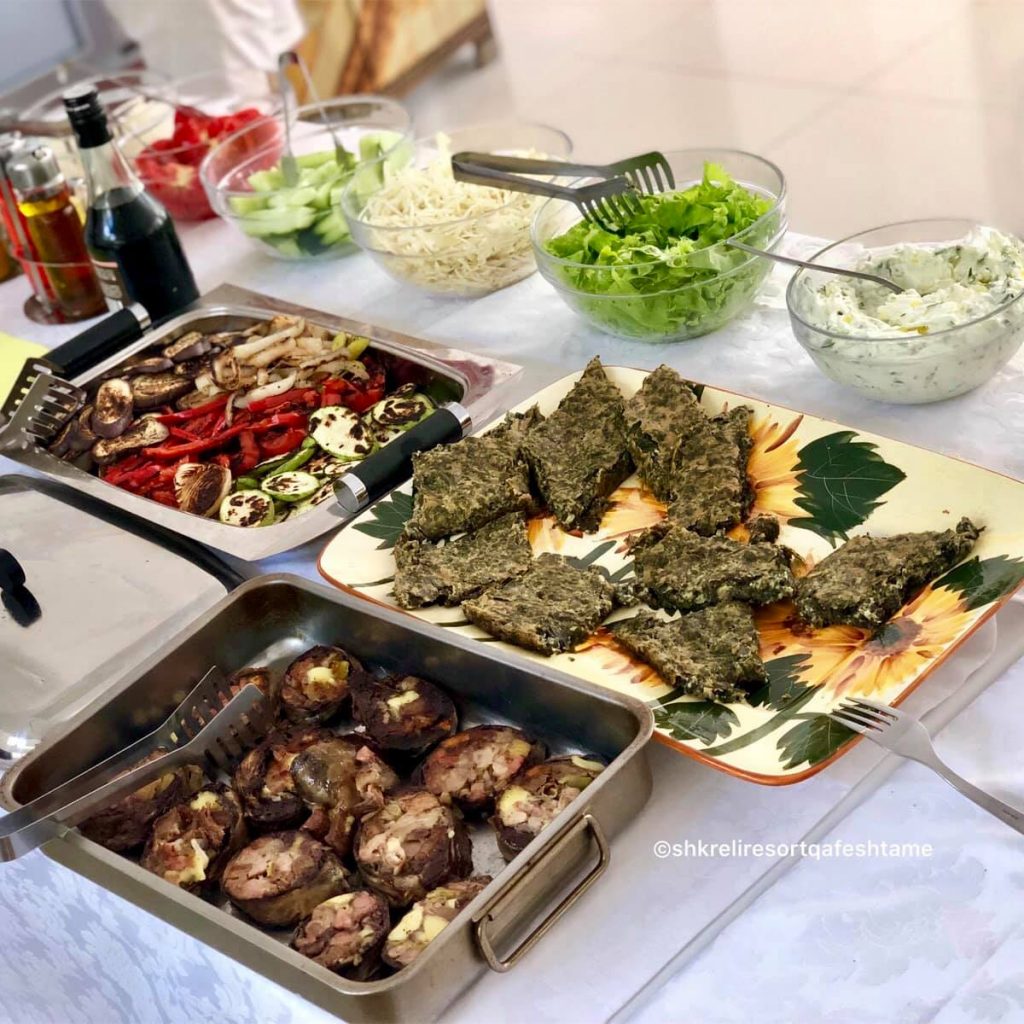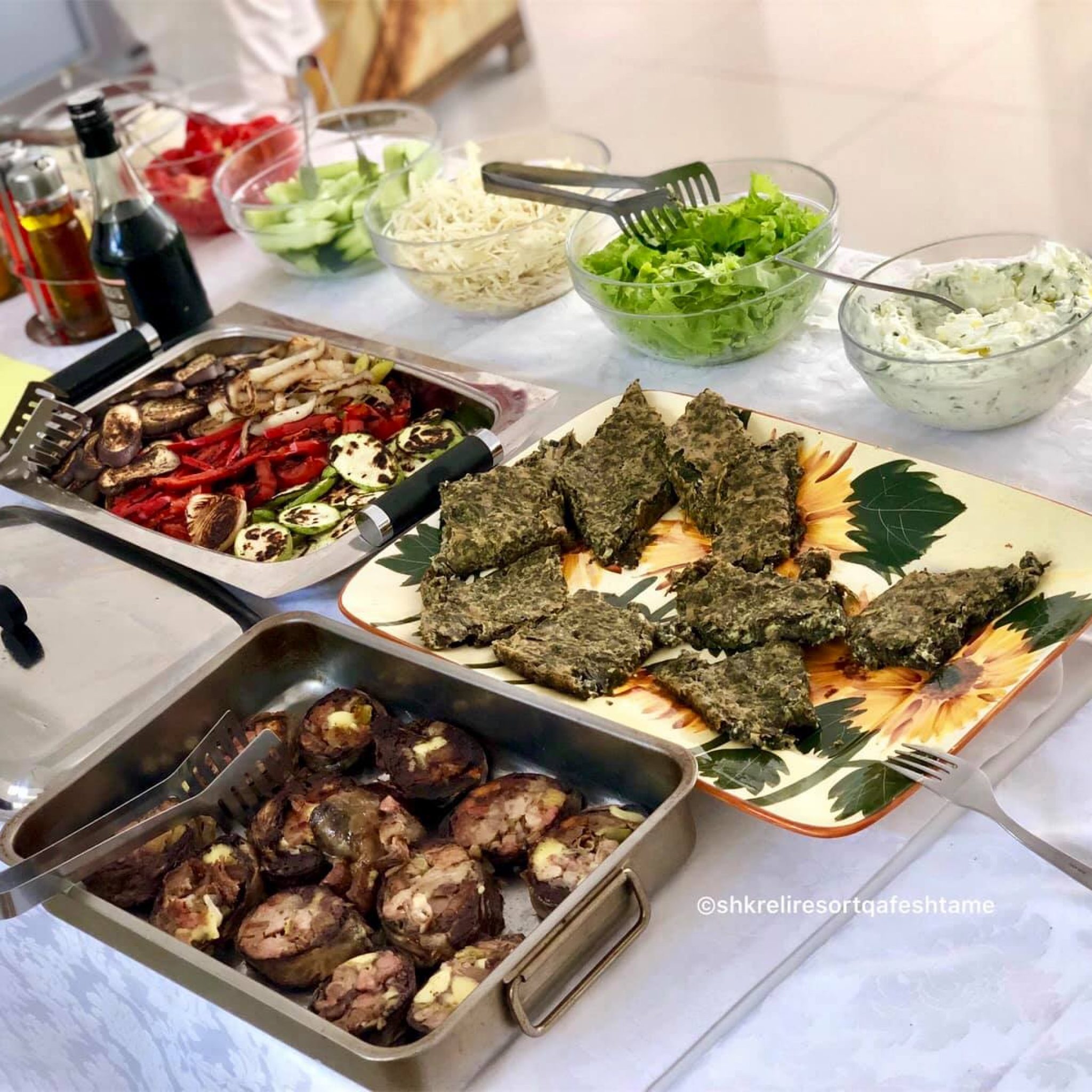 Taverna Xhufka
Location: Boboshtice, Korce
Contact
+355 69 2394269
[email protected]
Taverna Xhufka in Korca's county is all you need during the summer days but also in the winter. At nearly 1000m elevation the air is crisp and fresh and nature shows its best flowery dress.
The simplicity of this property will amaze you.
Trees are planted all across the property and provide shade to visitors today. This place resembles a natural environment and no chemical fertilizers are used to his meadows.
The wooden tables remind you of a picnic in nature and the food is traditional in the area, so you do not get a menu just what the offer of the day is. Everything is raised and grown on-site and everything is as fresh as it could be.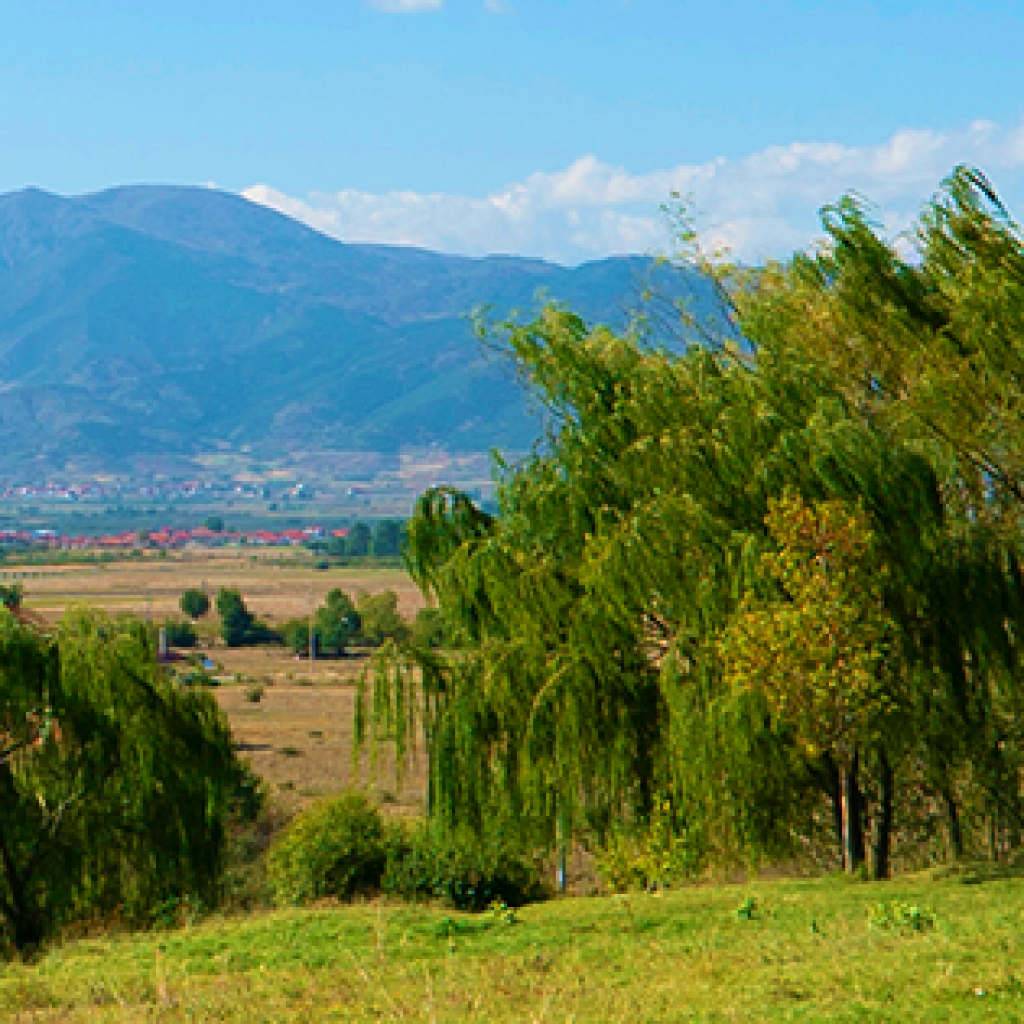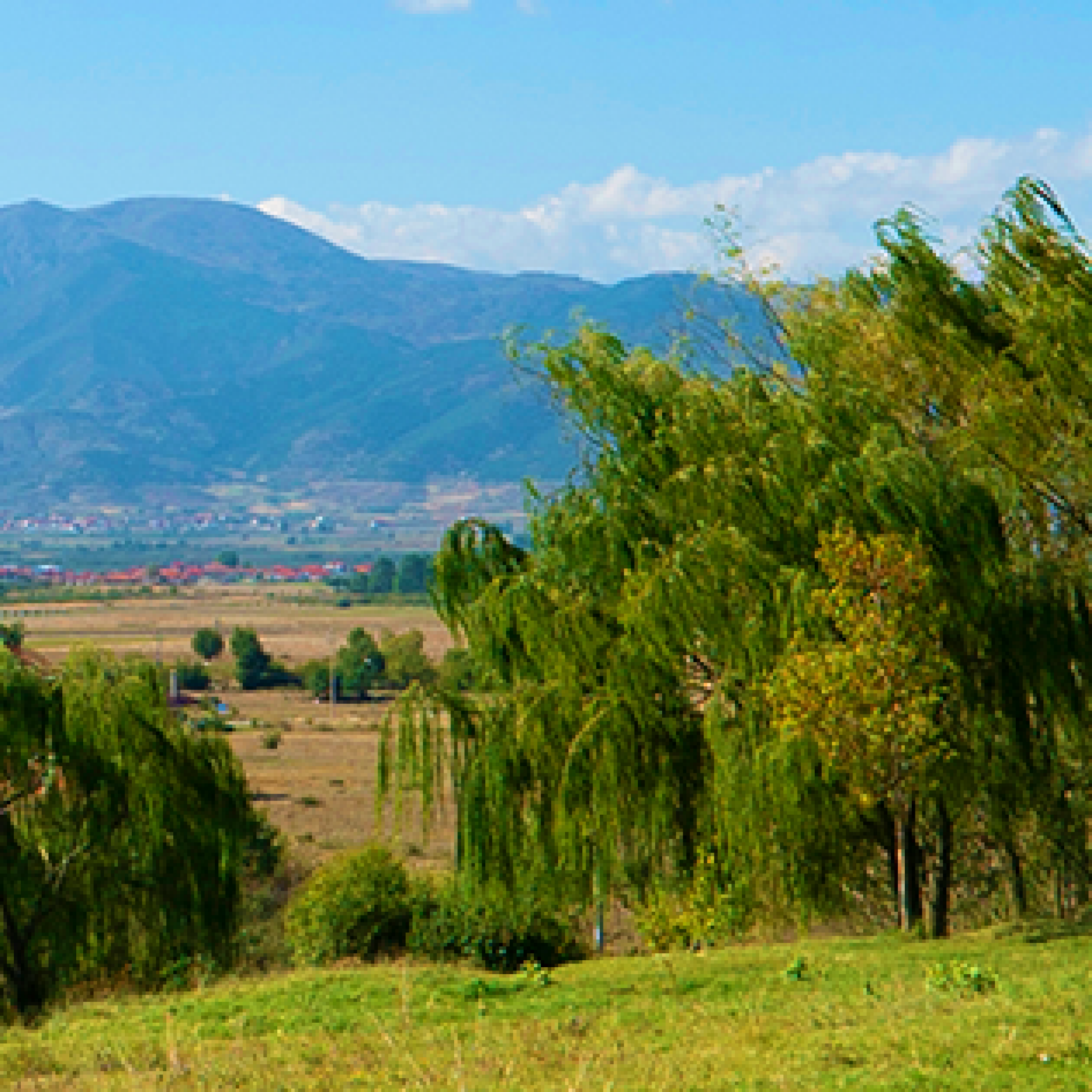 Mrizi i Zanave one of the best agrotourism farms in Albania
Location: Fishte, lezhe
Contact
+355 69 210 8032
[email protected]
https://www.mrizizanave.al/
No list of the agritourism farms in Albania would be complete without Mrizi I Zanave. This beautiful extraordinary restaurant located in the Village of the Albanian poet, Gjergj Fishta. Named after his famous tale Mrizi I Zanave (Fairies Hideway), the owner of this place wanted to make something magical with the food he was serving. As magical as it would look like it is made from the fairy cook.
The vibe of this place is buzzing and you never find a place to sit unless you pre-book a week before. All the foods are freshly prepared and organic gathered from the nearby families, but also grown on the property. There is no menu and the army of the wait staff explains everything and brings you dishes course after course leaving you mesmerized.
Food that is pleasing to the eye, imaginative plates that make your mouth watery. The food is slow food and everything is focused on seasonal variations so the menu is changed throughout the year depending on the season.
Mrizi serves food on the basic idea of " Think Globally, Eat Locally"
The rooms you can find there are traditionally arranged and give you a cozy feeling of waking up somewhere remote with no worries in your head.
So think globally, eat locally and sleep worry free at Mrizi I Zanave.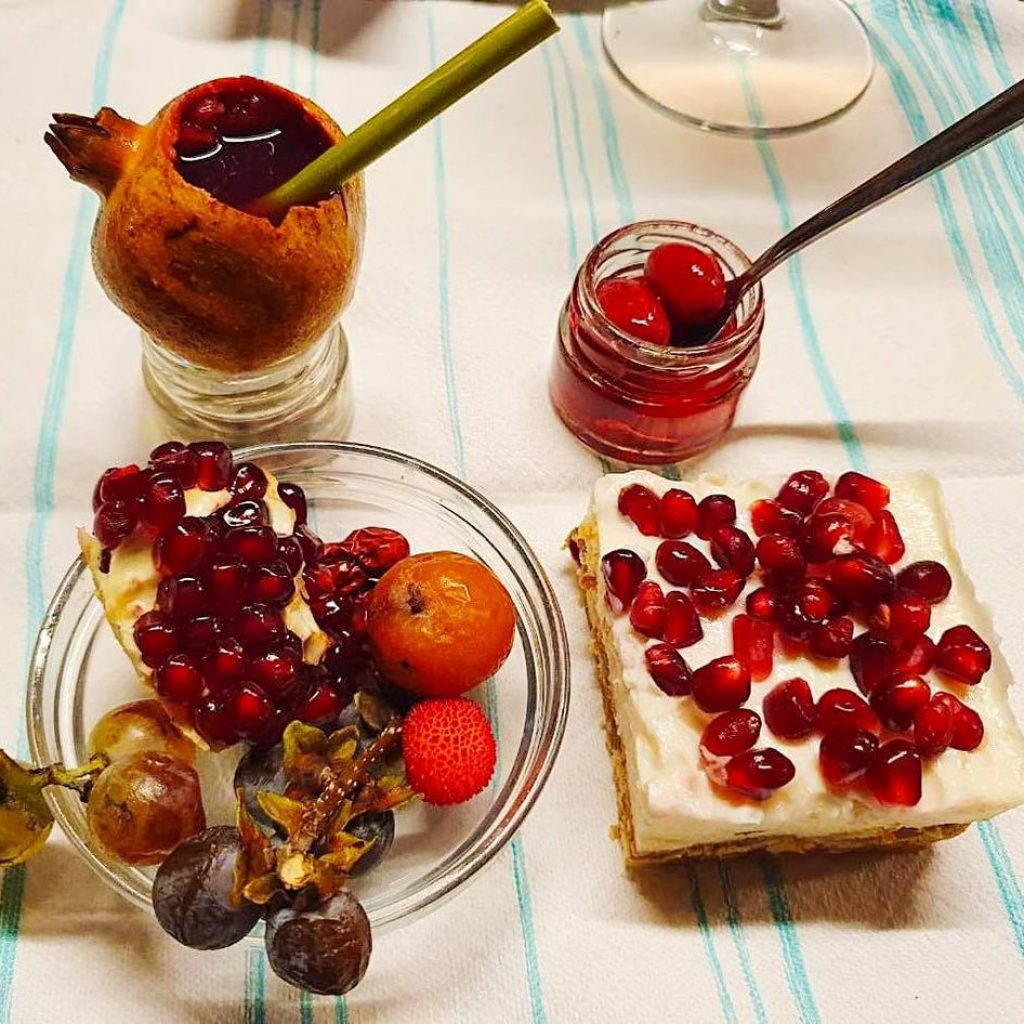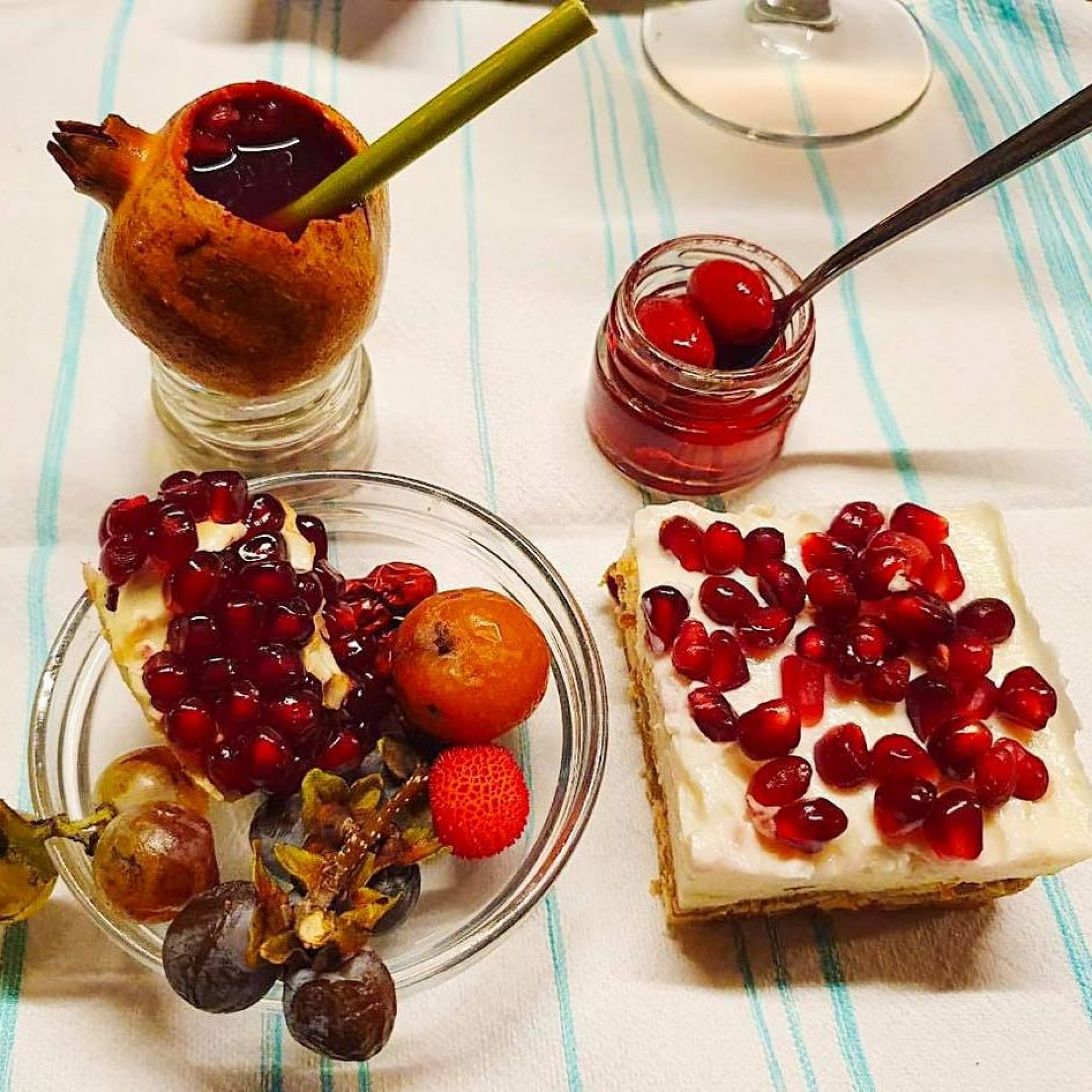 For more info check the https://agrotourism.gov.al/agritourism-experience/