Updated May 14
Currently there is a slight rise in the number of population affected by covid – 19 with 18 new cases in the recent 24 hours. Whereas 77% of the affected population has been healed so far. In all Albania there are 898 cases with covid-19.

Even though there is a slight increase in the recent 24 hours, the overall situation is stable, with only 19 patient hospitalised and 3 of them in intensive care.
Albania is preparing to open bars, restaurants and most tourism related services after May 18th. Currently Rinas Airport is not operational and there is no information when it will resume its activity soon.
Once Albania opens up, the Government has put in place a detailed plan to manage the tourism season.

Since 50% of Tourists visiting Albania come from the neighbouring countries it is expected domestic tourism will be the first to start again.
---
Updated March 13
The city of Tirana is currently one of the most affected areas of COVID-19 whereas the virus is hitting other bigger cities such as the city of Durres.
Currently there are continuous tests being made amongst the local population with about 145 new tests performed in the recent 24 hours
Out of 145 new tests in the recent 24 hours, 20 of them resulted covid-19 positive.
Until now in Albania have been tested 1671 people of which 243 cases have been confirmed with COVID -19.
Currently we have 13 deaths attributed to covid-19.
In the hospital are now being treated 77 patients and 8 of them are in intensive care.
In the recent 24 hours 8 more patients have been healed of covid-19 increasing thus the total number of recovered patient to 52.
The latest geographical distribution of those affected by COVID-19 is as follows:
Tirana 129 cases
Durrës 26 cases
Lushnja 4 cases
Elbasan 5 cases
Fier 23 cases
Rrogozhina 2 cases
Kavaja 4 cases
Korça 15 cases
Vlora 5 cases
Shkodra 8 case
Lezha 5 case
Berat 1 case
Has 2 cases
Kruja 5 cases
Tropoja 4 cases
Puka 3 cases
Mirdita 2 cases
---
Updated March 26
In the latest 24 hours there have been confirmed 28 new cases covid-19 positive out of 103 new tests.
So far 174 people have resulted positive with covid-19 and 1144 persons have been tested throughout the country.
Last night a 71 year old woman passed away due to corona virus. She was in intensive care for about 1 week loosing the battle with the deadly virus.
Until now there are 6 people who have died of corona virus in Albania.
Currently there are 73 patients hospitalised, 3 of which, are in intensive therapy and 2 of them in critical condition.
The latest geographical distribution of cases with COVID-19 is as follows:
Tirana 102 cases
Durrës 10 cases
Lushnja 4 cases
Elbasan 5 cases
Fier 18 cases
Rrogozhina 2 cases
Kavaja 4 cases
Korça 11 cases
Vlora 5 cases
Shkodra 3 case
Lezha 4 case
Berat 1 case
Has 2 cases
Kruja 1 cases
Tropoja 2 cases
---
Updated March 24
The current situation in Albania in regard to the spread of coronavirus in the recent 24 hours is rapidly changing.
According to Public Health Institute today we have 19 more cases confirmed with COVID-19 out of 74 tests.
The total number of tests has amounted to 930 and those with COVID-19 have reached 123 cases.
Until this moment we have 5 deaths attributed to coronavirus.
Whereas 10 patients have been healed of covid -19 so far.
The latest geographical distribution of cases with COVID-19 is as follows:
Tirana 72 cases
Durrës 8 cases
Lushnja 4 cases
Elbasan 2 cases
Fier 12 cases
Rrogozhina 2 cases
Kavaja 4 cases
Korça 9 cases
Vlora 4 cases
Shkodra 2 case
Lezha 1 case
Berat 1 case
Has 2 cases
---
Updated March 23
In the recent 24 hours we have 15 new confirmed cases with COVID-19 adding to a total of 104 cases throughout Albania.
The Ministry of Health has conducted 45 new tests expanding as such the map of those infected with the addition of such cities as: Vlora and Shkodra.
On the positive side 2 more patients have left the Infectious Disease Department contributing to a total of 5 patients being healed of the virus.
Two more lives have been lost due to complication because of corona virus in the recent 24 hours, a 71 year old and a 43 year old who had additional health problems. So in total we have 4 patients overall who lost the battle with the corona virus since the beginning of the epidemic plague.
Until this moment there have been performed 856 tests, of which, 104 have resulted COVID-19 Positive.
The latest geographical distribution of cases with COVID-19 is as follows:
Tirana 68 cases
Durrës 7 cases
Lushnja 2 cases
Elbasan 2 cases
Fier 12 cases
Rrogozhina 2 cases
Kavaja 3 cases
Korça 3 cases
Vlora 4 cases
Shkodra 1 case
Currently in the Infectious Disease Department are being treated 49 patients, of which, 3 are in intensive care whereas the rest show a more stable condition.
---
Updated March 22
Today the Albanian Ministry of Health and Social Protection has tested 33 persons thought to be covid-19 positive, of which 13 cases resulted with coronavirus.
The latest geographical distribution of cases with COVID-19 is as follows:
Tirana 63 cases
Durrës 6 cases
Lushnja 2 cases
Elbasan 2 cases
Fier 8 cases
Rrogozhina 2 cases
Kavaja 3 cases
Korça 3 cases
Until this moment there have been conducted 804 tests of which 89 have resulted Covid-19 Positive.
Of those cases with Coronavirus we have 58 % male patients and 42 % female patients
The average age of cases with Covid-19 is 49 years old.
In the infectious diseases hospital in Tirana there are 43 patients hospitalised.
---
Updated March 21
Currently we have the first two patient with covid-19 leaving the hospital in Tirana. These were amongst the first to contract corona virus resulting positive after being infected in Italy.
Today there are 4 patients in intensive therapy and 76 patients hospitalised with coronavirus in Albania.
Of those patients with Coronavirus we have 59 % male patients and 41 % female patients
The geographical distribution of the patients with COVID-19 is as follows:
Tirana 55 patients
Durrës 5 patients
Lushnja 2 patients
Elbasan 2 patients
Fier 8 patients
Rrogozhina 2 patients
Kavaja 2 patients
Unfortunately 2 people have died so far of corona virus in Albania
Tourism has received a massive hit and now even though the government has approved certain measures and financial incentives for small businesses, they are not considered enough since there is a high probability of massive layoffs and cuts carried out by the bigger Albanian Tour Operators.
---
Updated March 19th
We are monitoring the situation with COVID-19 with hopes that this will be ending very soon without devastating consequences on people. Besides our hopes, we are aware of the fear that people at this moment have about their health and this seems to numb their perspective about the future and also about traveling.
Our number one priority is all the customers that believed in us all these years and all the new ones for whom we will do the best to give them the security they need to know before choosing our country to explore.
We know how many efforts have been required you to plan a trip and we respect all your efforts and investment. This is the reason that we are committed to running all our tours and trips, as conditions and authorities will permit
As all seems crippled up we understand how chaotic it may seem in this moment to think about traveling but you are not alone. We are here to say thank you for choosing one of our trips and we invite you to rethink cancellation and postpone the trips that you planned to enjoy. Said so we want you to know that this is a personal choice and we will respect you either way. We are ready to help any of our guests to transfer their full deposit to a future trip.
Updated April 13
The situation is beginning to look brighter. However, the country is still quarantined like many other countries around the world. We are concerned about your safety and we advise you to continue following the government's regulations.
As we continue to monitor the situation, we will update this notice as needed. As always, please feel free to contact us with your questions and concerns.
---
Corona virus and Traveling
2020 has started on the wrong foot for many countries. We know that the outbreak of the coronavirus is affecting the economy of many states. And many people around the world are wondering if they need to cancel their travel plans. We see news every day when we open the TV, the social media accounts and the newspapers and things are appearing to be chaotic? But is it really chaotic? If you are experiencing anxiety during this time, we suggest you put yourself first and do some research. Find out what are the latest developments of this virus, where has COVID-19 spread and what you should avoid. Buy the necessary things to keep yourself protected and do not cancel your travel. The chances you will be infected with coronavirus are minimal, you are more likely to win the lottery than get the virus. (-Project Nightfall).
What you should know before traveling.
What is Coronavirus?
Coronaviruses are a large family of viruses that may cause illness in humans or animals. Moreover, COVID-19 in humans reacts as a respiratory illness that spreads from one person to another. Even though the cases that are reported are high, what you should know is that many people have recovered from this illness. This virus was firstly reported in Wuhan, China and has spread massively. Older people who have weak immune systems are the ones that may develop severe symptoms that might result in death.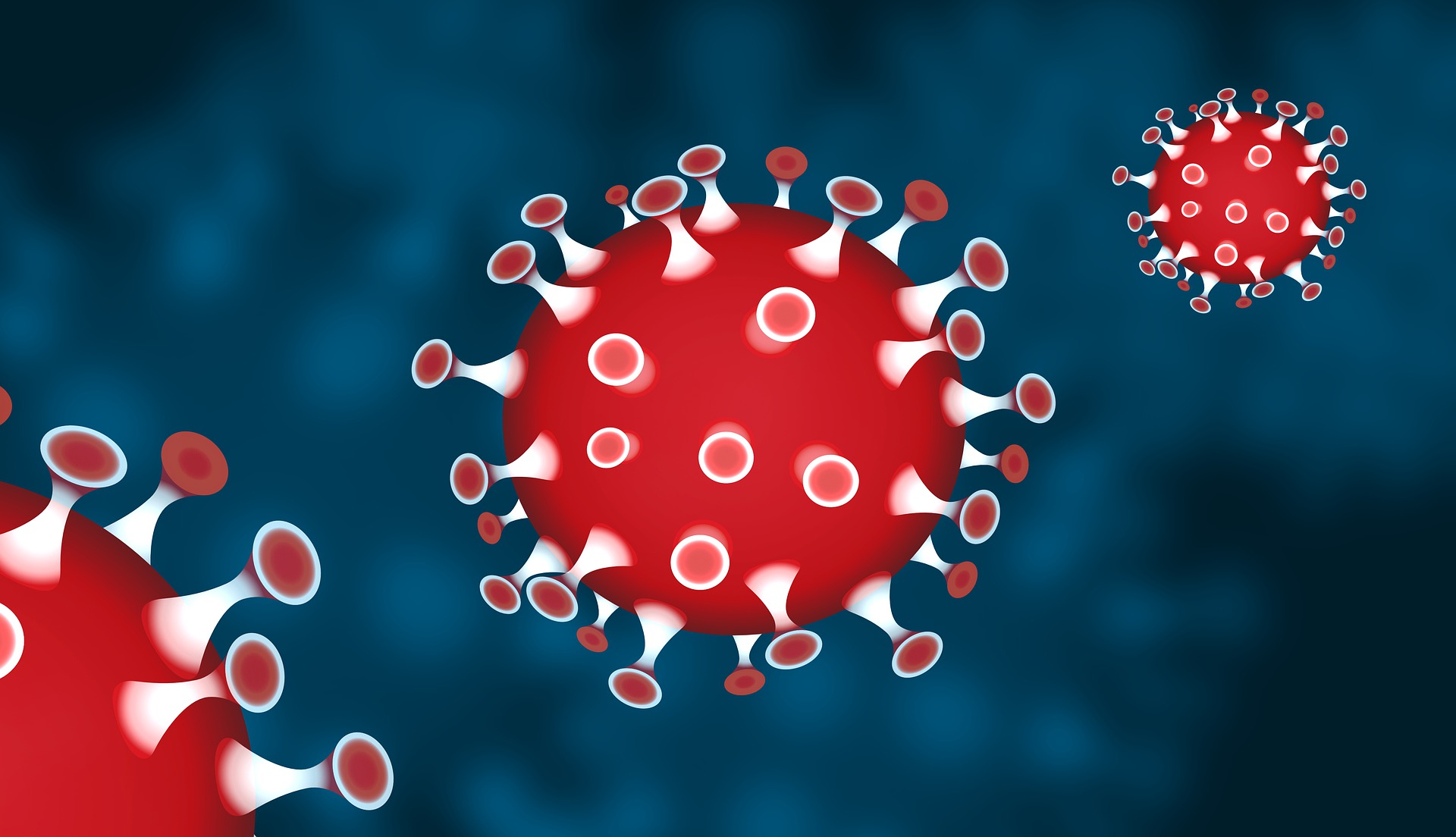 What are the symptoms of COVID-19?
The most usual symptoms of coronavirus are fever, dry cough, and fatigue. These symptoms start mild and develop gradually. As per the WHO the disease is mild in most cases. But it many cases it might develop severe pneumonia and difficulty breathing.
Read more about the symptoms of coronavirus here.
Where should you avoid traveling?
The cases of COVID-19 have spread around all the world. The country with the highest risk of exposure to the coronavirus is China and people who have traveled there recently. The CDC suggests you avoid traveling to China, South Korea and the areas that have reported a higher risk of the virus.
Can you travel to Albania due to the risk of the coronavirus?
Due to Albania's major lock-down we suggest you stay home and stay safe until we have further information. The situation in Albania seems promising, the sun is shining, the weather is improving and soon we are going to have fewer cases. We hope for the best, we are with you and we are welcoming you to explore our country as soon as this is over. So far, traveling and exploring is not possible.
The Ministry of Health informs that there are 446 cases with COVID-19 in Albania. Until now there are 217 people recovered.
The national health sector for emergencies has taken measurements to cover more than 1500 people daily and is trying to organize everything for the people who call in the Unique Emergency Number just for this case (127)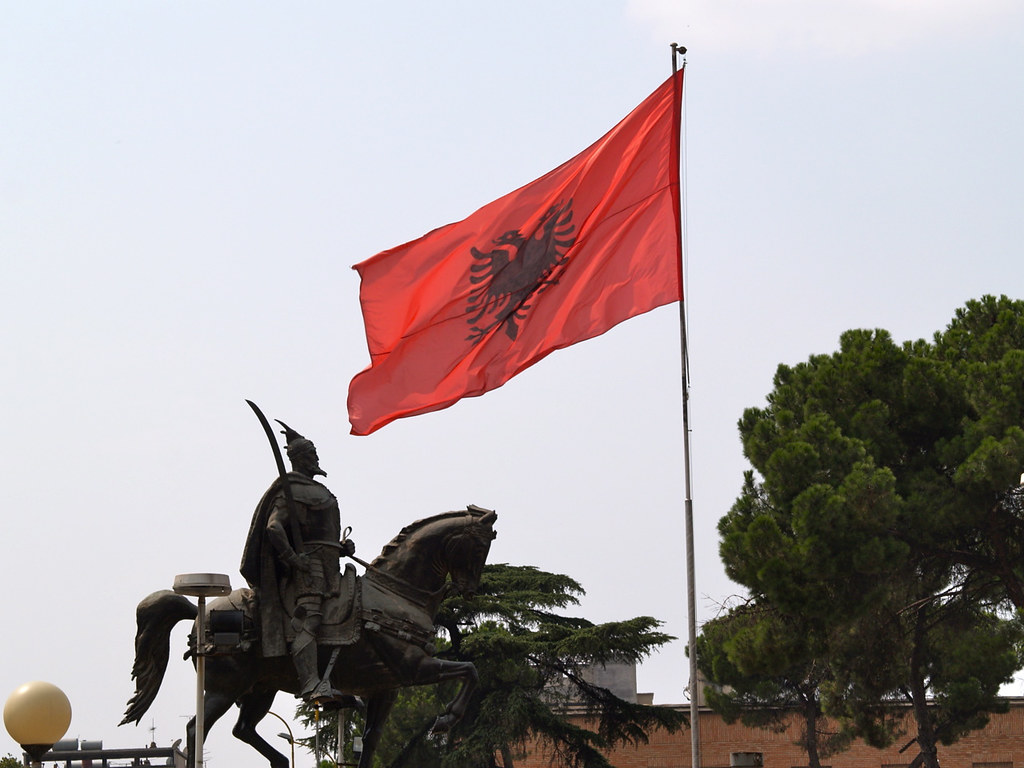 Should you avoid or cancel your traveling plans?
We suggest you to not cancel your vacation or travel plans, just postpone them to a later date.
How does coronavirus spread?
The coronavirus spreads from person to person through respiratory droplets when someone who has the virus coughs or exhales. However, it can also spread by contaminated surfaces, so make sure you have with you water to drink every 15 minutes a sip and disinfectants, so every time you touch a surface in a public place you can use. And make sure, when you are in crowded places to wear a mask that filtrates the air.
Things you can do to travel.
Before you travel
Find travel advice for your destination.
Check out the policies of travel agencies, flights, hotels and make sure that they will consider your options regarding the changes that might happen because of the COVID-19
Speak with your doctor, make an overall examination and see how your immune system is.
While you are traveling
While traveling make sure you avoid farms, animal markets, and slaughterhouses, also seafood and fish markets.
Avoid contact with animals like pigs, chicken, ducks and wild birds.
Do not go to areas where there are reported cases of COVID-19
Avoid touching your eyes, nose, and mouth until you have washed or disinfected your hands.
Wash your hands before and after going to the toilet for about 30 seconds.
Avoid contact with others even when they just have normal flu, it will weaken your immune system. (avoid hugging, touching, kissing, etc)
Check repeatedly your health. If you develop symptoms such as fever, sore throat, tiredness or shortness of breath, see a doctor immediately.
You do not need to wear a mask if you are fine, and surgical masks do not protect you. The surgical masks are helpful for those who already have the disease, so they do not spread it to others.
Can humans get the new coronavirus from pets?
There is no possibility you get infected from cats or dogs. So the answer is NO.
Where to find information about Coronavirus developments
No matter where you are from, the smart thing for travelers to do is to consult the internet about the destination they are interested in. A traveler should check for advice and cancellation policy for each flight, hotel or tour operator. Consult yourself with the CDC website which updated their platform regularly to keep you to date with the latest news on health-related traveling. However, you can check the newspapers too, they most of the time have accurate information. Also, the CDC and WHO have the correct information, but you can also check the coronavirus app which shows the affected areas, the number of affected people and the number of people who are treated from this disease.
To end this article we suggest you keep washing your hands regularly, take some alcohol-based disinfectants and do not touch your face, nose, mouth with dirty hands, or when touching something that is public. Better safe than sorry.