WHAT'S SO GREAT ABOUT THIS AREA?
Northern Albania has everything to boast itself, rugged mountains, high peaks above 2000m, green valleys with blue rivers and a rich wildlife and above all the hospitality of people and delicious food.
MEET OUR LOCAL GUIDE HALIL
Halil has been working with us for many years. Born and raised in the Albanian Alps, he always finds a genuine way to share his passion and knowledge for mountains with each different groups of tourists. Halil is an energetic mountain hiker, always in search for new off-beaten paths, a horse-raiser and a rider. When he is not leading a group, you can find him exploring the surrounding mountains and marking new off-beaten paths that he passionately shares with us.
He knows every stone and tree of the peaks we are walking into; therefore, when taking a new unknown path, we feel like exploring and not lost.
He has a deep insight of the zone, knows a lot about the forests and wild plants as well as the living of wild animals and birds in their habitat. Being also a local in this area, he has lots of good stories to share and make a hiking unforgettable.
Together we give our best to deliver a unique walking experience and make sure that every guest leaves with a better understanding and an exciting feeling of making a new discovery.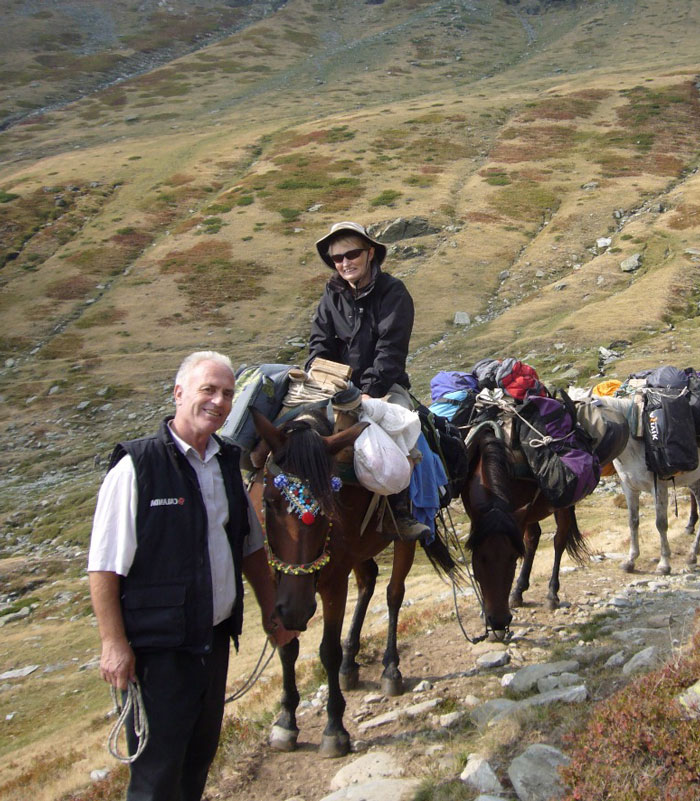 Receive a 10% discount for early bookings from January to March.
This applies to: Scheduled Departures, Private Trips and Tailor Made Trips
More